News
Don't Overlook The Putter Shaft When Dialing In Your Equipment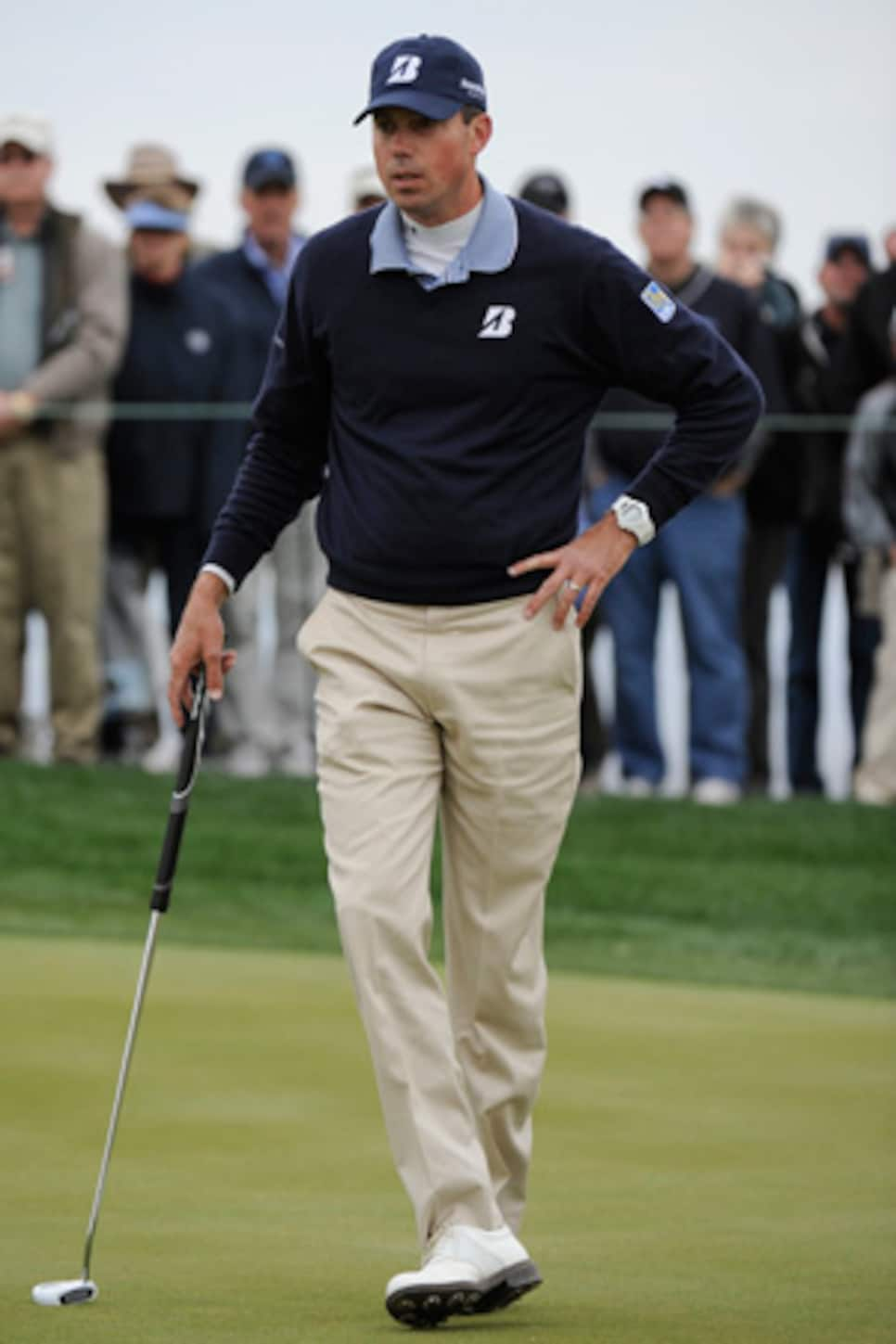 Makeover: Kuchar made dramatic changes to his putter.
Matt Kuchar is one of the best putters on tour, yet he added three inches to his putter shaft five weeks ago and another two inches last week as part of a putting overhaul. "I completely changed," said Kuchar, who is working with Dave Stockton. "I've gone from cross-handed and releasing the putter head to conventional and not releasing the head as much. The extra length allows me to do that."
Kuchar's experiment brings to mind the wisdom of Harold Hilton in his Modern Golf, which included the two-time British Open champion's observation that, "a good shaft is a pearl beyond price."
Hilton was speaking about all clubs, yet too few everyday players pay attention to the shaft in their putter, simply using whatever comes with the club. But a putter's shaft plays a significant role in how well you perform on the greens. When it comes to putter length, many players have a comfort zone. Take Nick Price, who for years putted with a 35-inch club until changing to a 44½-inch model last year.
"I was putting so poorly at the end of my run on the PGA Tour that I had to do something," said Price. "I wish I had a long putter back when I was finishing second a lot. I was playing great shots, but my putting was suspect." Matt Rollins, PGA Tour rep for Ping, says that when you change the length of the shaft, you usually have to alter the weight of the head as well.
"Angel Cabrera used a putter with a lengthy belly-putter grip that weighed quite a bit," said Rollins. "To counterbalance that weight, he needed a heavier putterhead. Normally, the longer the putter, the lighter the head you want. But not when you have such a heavy grip. Cabrera went from a 345-gram putterhead to one nearly 400 grams."
How much weight you have in the head also can dictate how firm a putter shaft you need. An old Bulls Eye putter will have a shaft with more "play" than a shaft in a oversize mallet. And if you think the shaft in your old Ping Anser will work as well in today's similar styles, forget it. The headweight is 30 to 40 grams more in today's Anser-style putters, requiring a firmer shaft to support it.
To determine the proper length, the first thing to do is try to get your eyes positioned where you want them. If that means having them over the ball, you'll likely want to go with a shorter putter. If you prefer your eyes be inside the ball, adding length is the call.
Rollins said Kevin Sutherland is a player who needed the former. Sutherland had used a 41-inch putter, but now plays one a mere 34 inches. "Kevin's eyes were way inside the ball," said Rollins. "He wanted to get them over the ball. So we went shorter. Once we got him in the right length, he said he felt he could see the line much better."
And seeing the line much better on the greens is, as Hilton would say, a pearl without price.
Although Rory Sabbatini's white TaylorMade Ghost TM-770 putter was highly noticeable (and effective -- he ranked T-2 in putts per round), it wasn't the only equipment Sabbatini had praise for during the Honda Classic. The South African also pointed to his TaylorMade MC Forged irons as a reason for his improved ball-striking. "As soon as I hit them, I knew I had found my new set of irons," said Sabbatini, who won the Honda by one shot over Y.E. Yang. "Probably the best-feeling set of irons I've had in my bag for at least five, six, seven years. I feel really confident with them."...Stuart Appleby made a driver change at PGA National, putting a 7.5-degree Callaway RAZR Hawk Tour in play. Appleby normally uses a slightly higher loft but went lower (as well as employing a heavier, stiffer True Temper Project X graphite shaft) due to the strong winds at PGA National. The Aussie finished T-10, ranking fifth in driving distance for the week...Charl Schwartzel had a new set of irons in play at the Honda, using Nike's VR Pro Blades. Schwartzel used the muscle-back blades to finish T-14. After starting strong in his first two rounds Schwartzel struggled to find greens on the weekend, ranking T-46 in that statistic for the week...Lovemark a lightweight?: At PGA National Jamie Lovemark changed driver shafts, putting a 53-gram Miyazaki C. Kua in his Nike VR Tour driver. Lovemark, who missed the cut, struggled in the first round off the tee but averaged 319.5 yards per poke in round two.
(Lofts: 9, 10.5 and 12 degrees)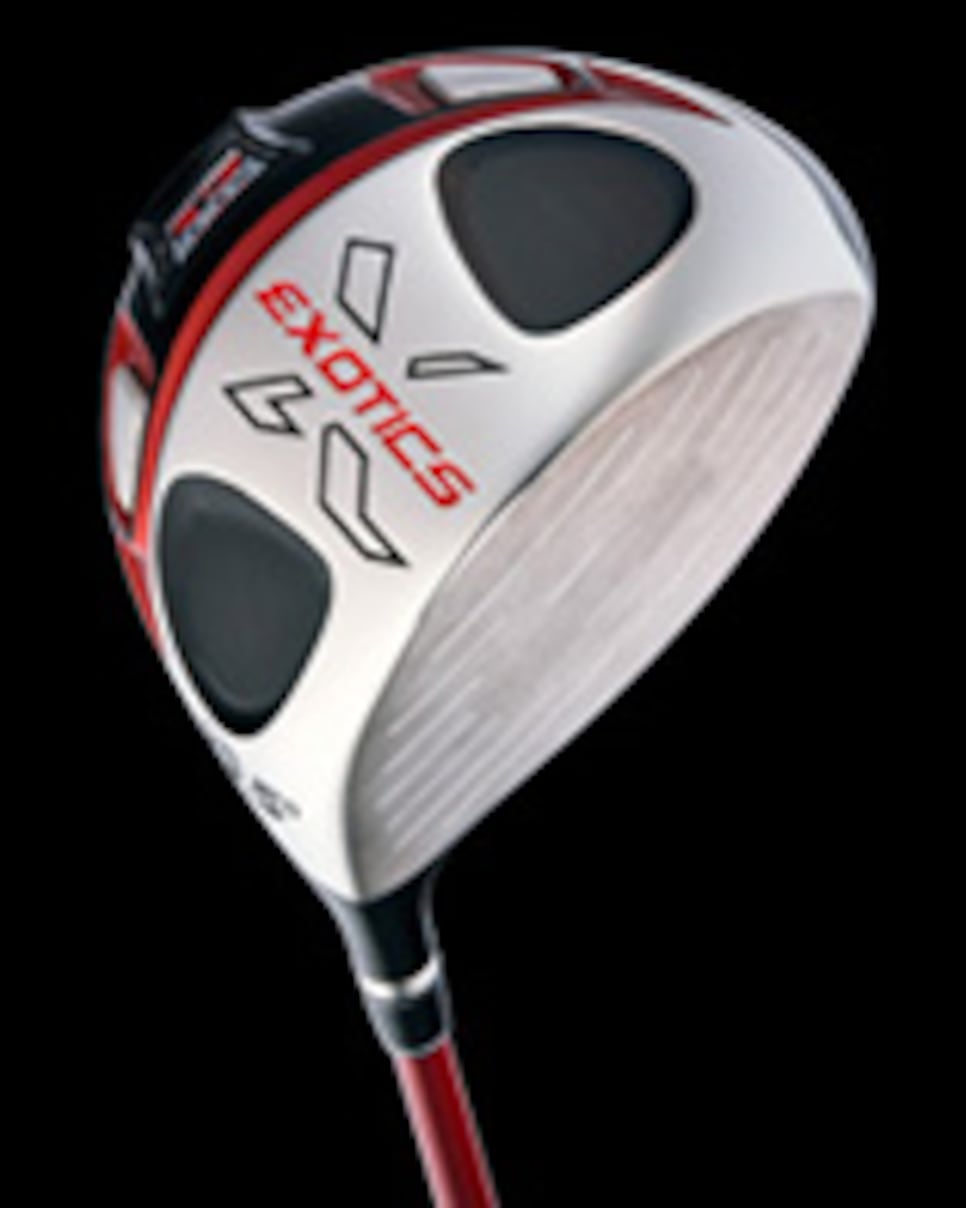 This full-grain, waterproof leather shoe (below) features a Flywire saddle boasting high-tensile strength fibers that wrap the middle of the foot for support. The Lunar Foam Cushioning system uses a dual-density foam to deliver support in the heel.