News
Good Play Goes For Naught When Equipment Rules Are Violated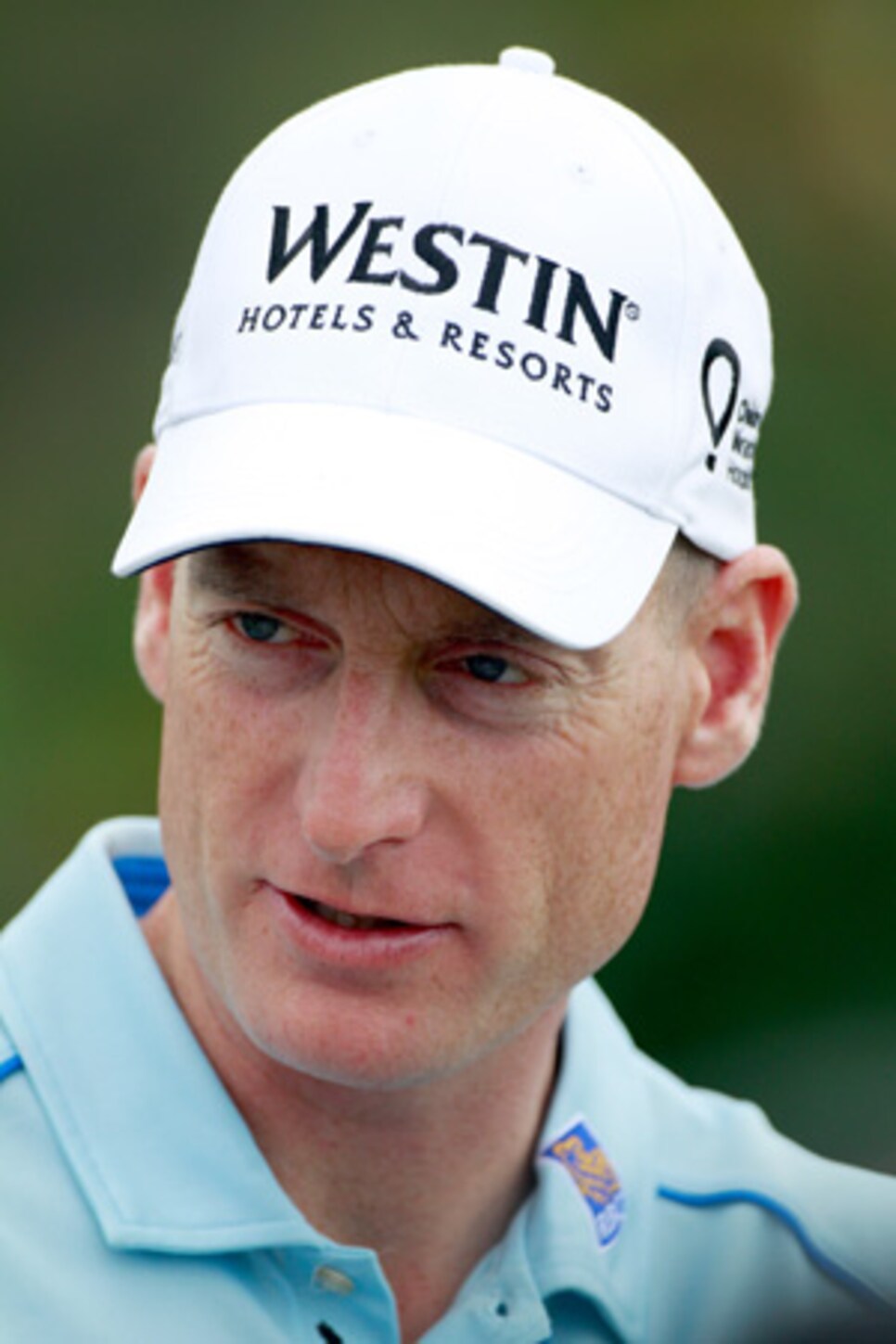 Furyk accidentally carried 15 clubs into his third round at the 2009 Barclays.
As evidenced by our Rules Issue package, professional golfers are far from experts on the regulations governing the game. There have been numerous violations regarding clubs and balls over the years, all unintentional but costly nonetheless. Here are five that hit harder than most.
5. RAYMOND RUSSELL, 2001 English Open
After marking his ball on the 71st hole at the Marriott Forest of Arden course, Russell tossed it to his caddie for a clean-up. His bagman, however, missed the toss, and the ball rolled into a water hazard. Unable to find it, Russell finished the hole with another ball and was penalized two strokes under Rule 15-2 for playing a wrongly substituted ball. Russell eventually finished T-16, the two shots resulting in lost earnings of approximately $6,700.
4. JIM FURYK, 2009 Barclays
On the second hole of the third round at Liberty National GC, Furyk reached for his 60-degree wedge and saw he had an extra one. Turns out Furyk practiced with one 60-degree and then used another in competition. The extra club gave Furyk 15 sticks, a violation of Rule 4-4 and a two-shot penalty for each hole the extra club was in the bag. Since Furyk played two holes, he got the maximum. The four strokes cost him $131,250.
3. GREG NORMAN, 1996 Canon Gr. Hartford Open
Norman was T-4 after two rounds when it was discovered he had used a Maxfli ball not on the USGA's conforming list of golf balls and was disqualified for a breach of Rule 5. Norman's crime? He used Maxfli XS-90 golf balls with a marking that read XS-9 instead of XS-90. Norman knew the XS-90 ball was legal, so he assumed it was OK. It wasn't.
2. IAN WOOSNAM, 2001 British Open
Woosnam opened the final round at Royal Lytham and St. Annes by birdieing the par-3 first hole to tie for the lead. On the second tee his caddie, Myles Byrne, told him there were two drivers in the bag, resulting in 15 clubs and a two-shot penalty. Woosnam memorably grabbed the extra driver and fired it at a tree. He bogeyed two of the next three holes, shot 71 and finished T-3.
1. TAYLOR SMITH, 1996 Walt Disney World Resort/Oldsmobile Golf Classic
After a final-hole birdie seemingly headed him for a playoff with Tiger Woods, Smith was DQ'd for using a long putter with a split grip -- a violation of Appendix II, 4-1c(v): "A putter may have more than one grip, provided each is circular in cross-section and the axis of each coincides with the axis of the shaft." Smith played in just 30 more PGA Tour events and never threatened to win again. He passed away in 2007 at age 40.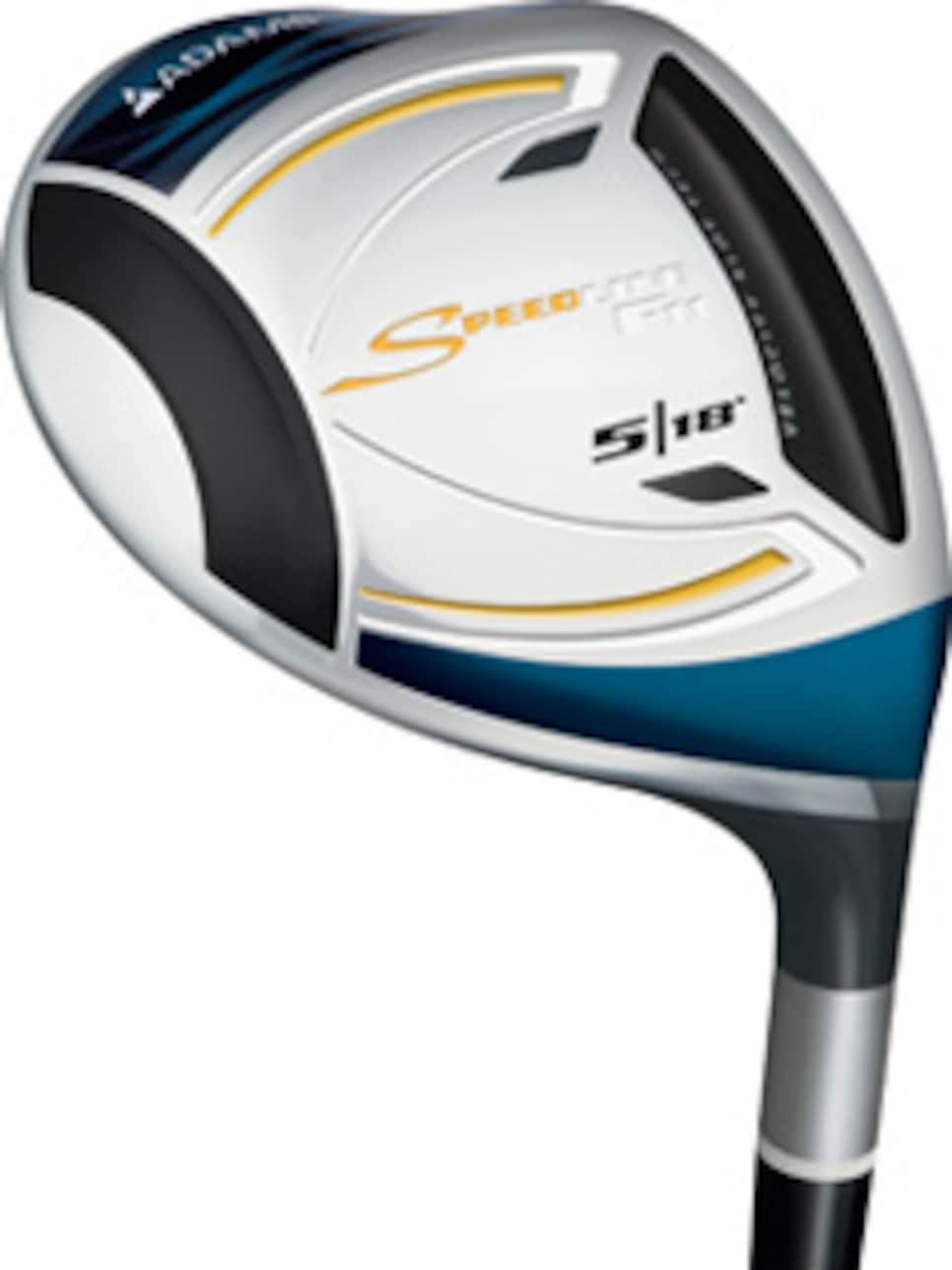 (Lofts: 13.5, 15 and 18 degrees; draw and titanium versions also available)
Adams uses its "Velocity Slot Technology" on the crown and sole of the clubhead to increase the flexibility of the face while decreasing the stress on the face, allowing the face to be made as thin as possible to improve distance on center hits while enhancing forgiveness throughout. Adams claims that the technology allows them to reach the USGA's COR limit in the titanium version of its 3-wood. Ryan Moore used the steel version of the 3- and 5-woods to reach the quarterfinals of the WGC-Accenture Match Play.
(Nine loft and bounce options ranging from 50 to 64 degrees; two finishes: black nickel and white satin)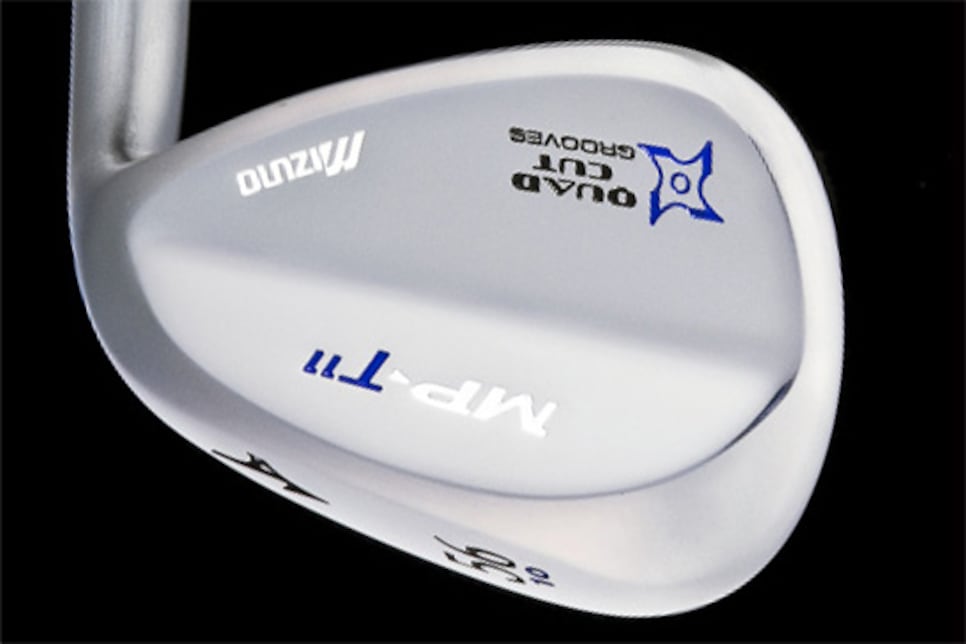 Different groove patterns for different lofts (narrower and deeper on low lofts; wider and shallower on higher lofts) is the story on these wedges Luke Donald used at the Match Play.
WGC-Accenture Match Play runner-up (and new World No. 1) Martin Kaymer had a new weapon for his run at the Match Play, an 18-degree TaylorMade Rescue hybrid. Kaymer, who typically carries a 2-iron, wanted to be able to launch approach shots into the par 5s with more height in order to stop them closer to where they landed on Dove Mountain's undulating greens...Another player opting for a hybrid was Ben Crane, who took his Titleist AP2 5-iron out of the bag and replaced it with a 24-degree Titleist 910H hybrid. Crane used the adjustable hosel to add 1.5 degrees of loft to the club, making it 25.5 degrees. Further, Crane used a True Temper Dynamic Gold X-100 steel shaft (instead of the graphite UST Mamiya Proforce AXIVCore 100 that is in his 21-degree hybrid), to create the proper yardage gap...Yes, that was Adam Scott using a long putter at the Match Play. The Aussie used a 49-inch Scotty Cameron by Titleist Kombi mallet after working with his instructor, Brad Malone, back home in Australia last month. Scott lost in the first round.