News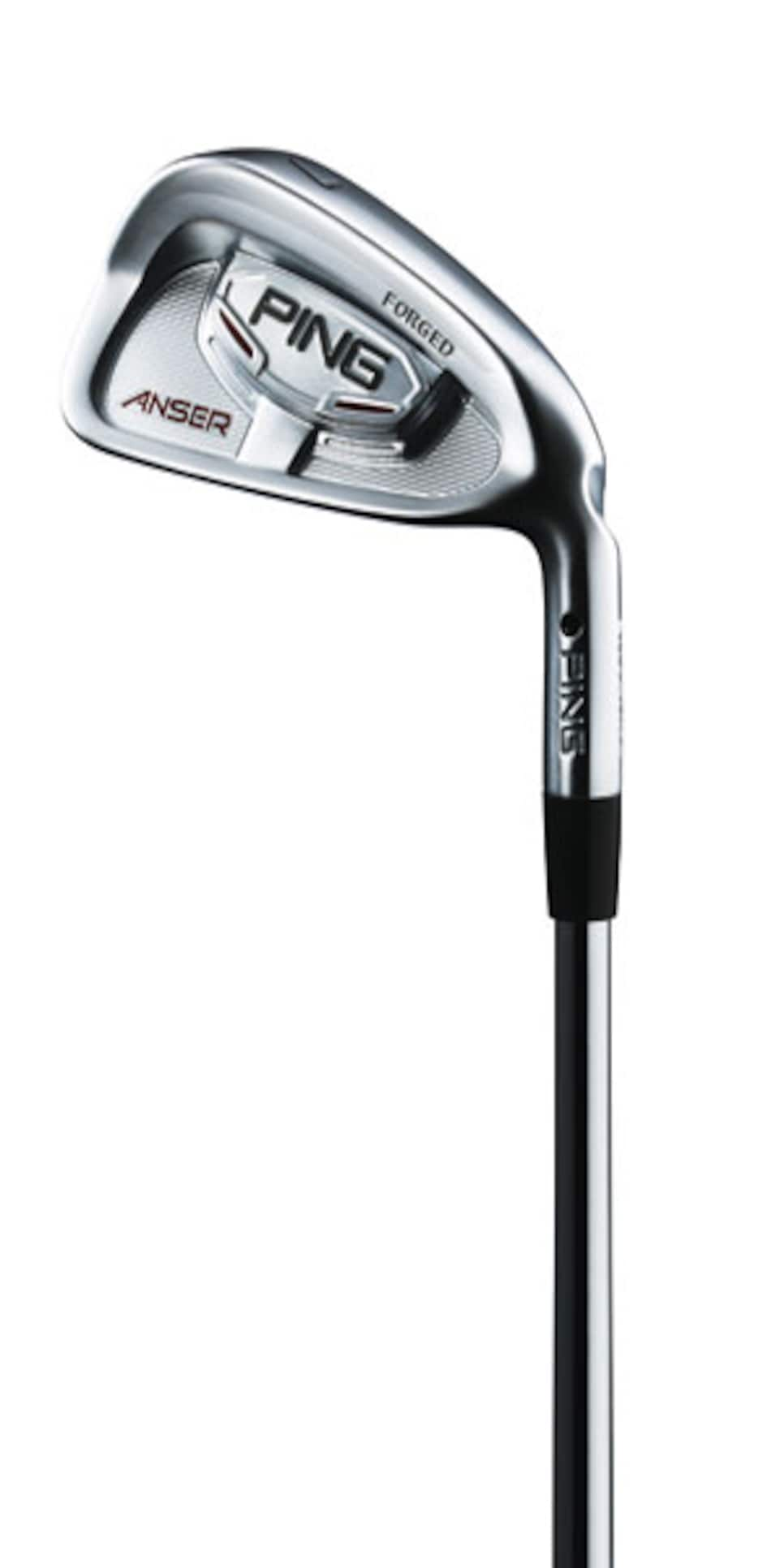 The Ping Anser irons were on display at the Japan Golf Fair this year.
Our Innovation Issue addresses numerous aspects surrounding golf club technology. Among the talking points: constraints on manufacturers by the game's governing bodies, the perception by some that equipment innovation is stagnant, what some designers already have in the hopper and what those designers could achieve if the rules regarding equipment went away.
All those factors combine to produce an interesting question: Might a major equipment manufacturer try to introduce nonconforming equipment to the marketplace in the near future?
"We've looked extensively at possibilities in the nonconforming category," said Nate Radcliffe, metalwoods development manager for Cleveland Golf. "We'd be foolish not to consider it, although it is extremely controversial."
"Controversial" is an understatement. It used to be that nothing spelled a surer death sentence for a product than the stamp, "Does not conform to USGA rules." But in an era when the perception is that equipment is not improving -- or at least not improving enough -- consumers' opposition to going down the path of nonconformance may be weakening.
In 2007 some drivers from major manufacturers were found to have unintentionally exceeded the USGA's limit for spring-like effect. Although those companies quickly put return programs in place, a survey of Golf World's 100 Best Golf Shops at the time revealed that 25 percent of those retailers continued selling the clubs -- a behavior explained by the fact that 28 percent of the shops said customers had asked for the "hot" drivers.
That's a long way from Callaway's failed attempt in 2000-2001 to bring an illegal driver to market. The ERC II exceeded the USGA's limit for spring-like effect. Yet even with Arnold Palmer endorsing the club, it was considered cheating by many and never took hold.
Now, 10 years later, might Callaway revisit nonconforming clubs? "Some think we may be likely to go down that path," said Dr. Alan Hocknell, Callaway's senior VP of research & development, "but one thing we hold highly at this company is authenticity. Playing by the rules is perhaps the most authentic part of golf. I'd say we're more likely to stay inside the rules than go outside them."
Which isn't to say Callaway hasn't looked at the landscape. Hocknell said the company has done consumer research and found golfers split on the topic. Then there's the business aspect. Any company entering the nonconforming arena is likely to be branded by its competition as making clubs for cheaters. "To have our brand positioned that way would be a huge risk," said Hocknell.
Radcliffe, however, feels it's inevitable. "It's just a matter of who makes that move first," he said. "And there's more to it than exceeding COR [coefficient of restitution limits]. There's crazy stuff that we've already done. [Experimental designs] that make some of the geometric stuff that has hit the market look absolutely tame."
And therein may lie the secret to success -- or failure -- for a company attempting to go nonconforming. In the past, the instances of nonconforming equipment have been isolated and the improvement gained from such clubs minimal. However if three, four or five name companies came out with nonconforming equipment, it could give credibility to it. And if the improvement was significant enough, it might provide enough of a draw for those frustrated by the lack of monumental distance gains in recent conforming offerings.
"You would not be doing yourself justice to ignore it," said Radcliffe. "You have to be ready in case the market goes there."
Whether the market is ready to go there, however, is the question.
The Japan Golf Fair often foreshadows what we will see in the U.S. equipment market. At this year's fair Ping introduced the Anser iron -- its first commercially available forged iron. Although the club is not likely to be available in the U.S. until later this year (a fall introduction is the best guess), look to see the club in play on the PGA Tour shortly. Several of Ping's staff players were expected to put the club through its paces at Ping's headquarters the week of the Waste Management Phoenix Open. … Also at the Japan Golf Fair was a driver from Titleist, the VG3, with a variable center of gravity position depending on loft (more heelward as the lofts get higher).
WGC champ Ian Poulter played Titleist's prototype V1x Plus prototype ball at the Ritz-Carlton GC at Dove Mountain... A splash of color: Tim Clark opted for Srixon's Z-Star Tour Yellow ball at the WGC-Accenture Match Play, winning two matches. Robert Gamez also used the ball at the Mayakoba event...Although Brian Gay changed irons, he hasn't changed his philosophy of splitting the set. At Dove Mountain Gay used Titleist's game-improvement AP1 model for his 4-iron and the company's AP2 for the rest of his irons.