News
'Fine' Line Plays Role In Langer Victory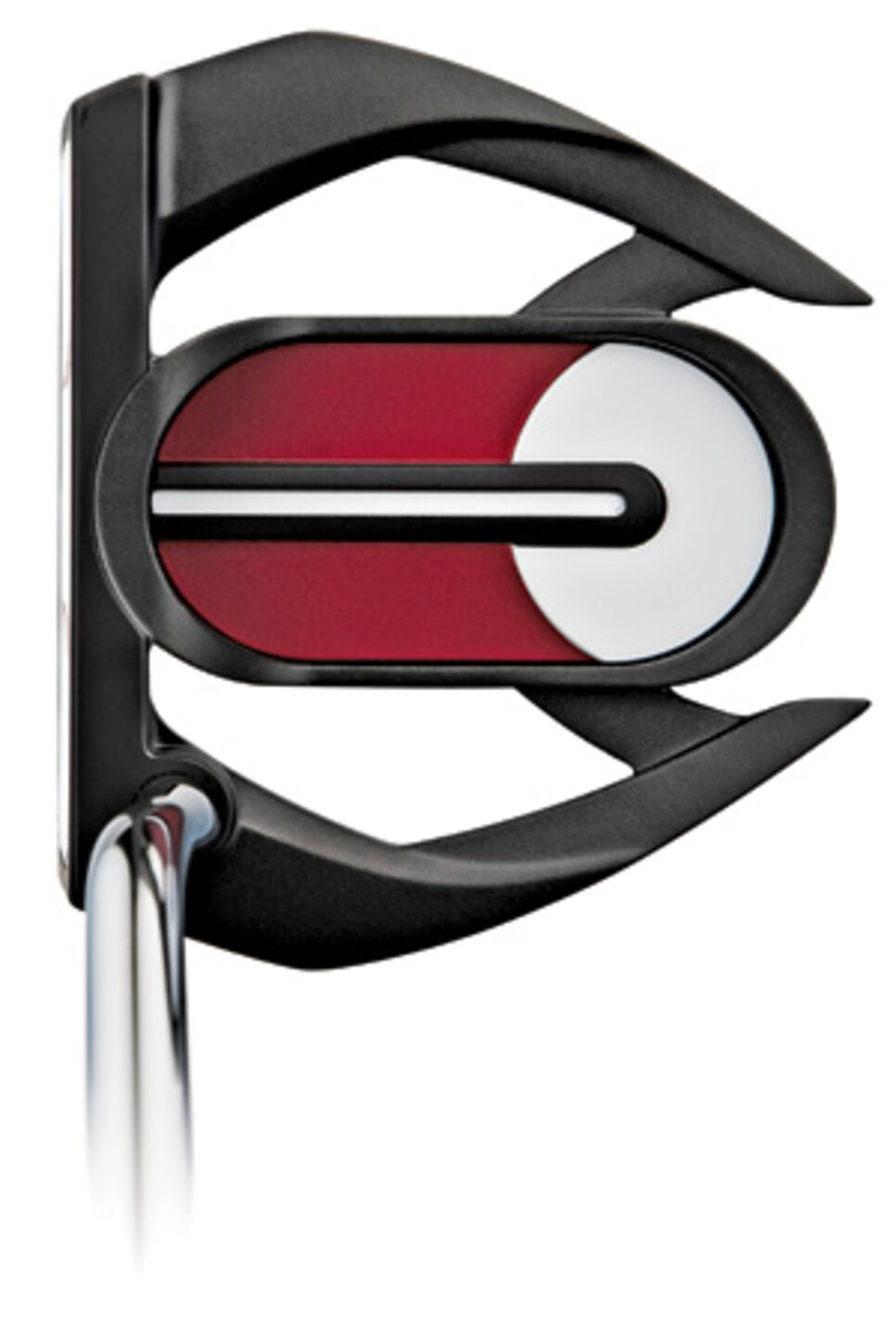 on the Champions Tour, one couldn't help but notice that his Odyssey White Hot 2-Ball Long putter had an added alignment feature. Along with the standard two white circles, Langer had a black line drawn straight back through both of the golf-ball-size white spheres to help get his putterhead in the proper position. Langer has had that line on the putter pretty much since he started using it about a decade ago. "It really helps," he said.
Apparently so. Langer led the field in Naples, Fla., in putts per GIR (1.578) and tied for fourth in putts per round at 27.7. Langer's success is a reminder that alignment aids can be very helpful, and it also underscores the benefit of finding out what works for you.
Next time you are near a fitting facility that has a laser device, stop in and have your putting stroke checked. Spend some time experimenting with different elements (circles, half-circles, lines, etc.) and see which best helps you lock in your target.
To design those alignment features, some equipment companies turn to specialists from the field of optometry. Nike even has its own director for vision science, Dr. Alan W. Reichow, who assisted in the development of the company's IC line of putters. TaylorMade takes a similar tack. It worked with Dr. Steve A. Hitzeman, a professor at the Indiana School of Optometry, in the creation of its white-headed Ghost putter. Regardless of whether a puttermaker promotes good alignment through color, a bar, a line or a circle, an alignment aid's function is to help the mind stitch together information provided by the eyes.
"Our Scottsdale mallet putters use an alignment aid with high contrast [red, black and white] while extending the sightlines farther back," said Brad Schweigert, design manager for Ping. The top of the putter has a function that is threefold: get the player to position his eyes over the ball, help him aim the face along the target line and positively influence the type of stroke he makes. "If a player is comfortable he is lining up to his intended target, as designers, we've done our job," Schweigert said.
For more than three years Matt Kuchar has putted with a Guerin Rife Barbados mallet, earning close to $9 million with the club. In 2011 Kuchar picked up where he left off, finishing in the top seven in his three starts coming into the Northern Trust Open. So what did Kuchar do? He switched putters, changing to TaylorMade's Rossa Corza Ghost. The change came after Kuchar worked with putting guru (and Ghost design contributor) Dave Stockton, who suggested a change in Kuchar's putting style that included anchoring the putter against his left arm. (The early returns were modest: Kuchar finished T-35, T-41 in putts per GIR for the week)...Northern Trust runner-up Vijay Singh had a new Cleveland Launcher 5-wood (19 degrees) at Riviera while Robert Allenby and Ryan Moore (both T-4) also made changes. Allenby returned to his TaylorMade Burner SuperFast driver and Tour Burner 3- and 5-woods. Moore added an Adams F11 5-wood and prototype Idea Pro a12 20-degree hybrid.