News
When There's A Chill In The Air, Lefty Warms To A Different Ball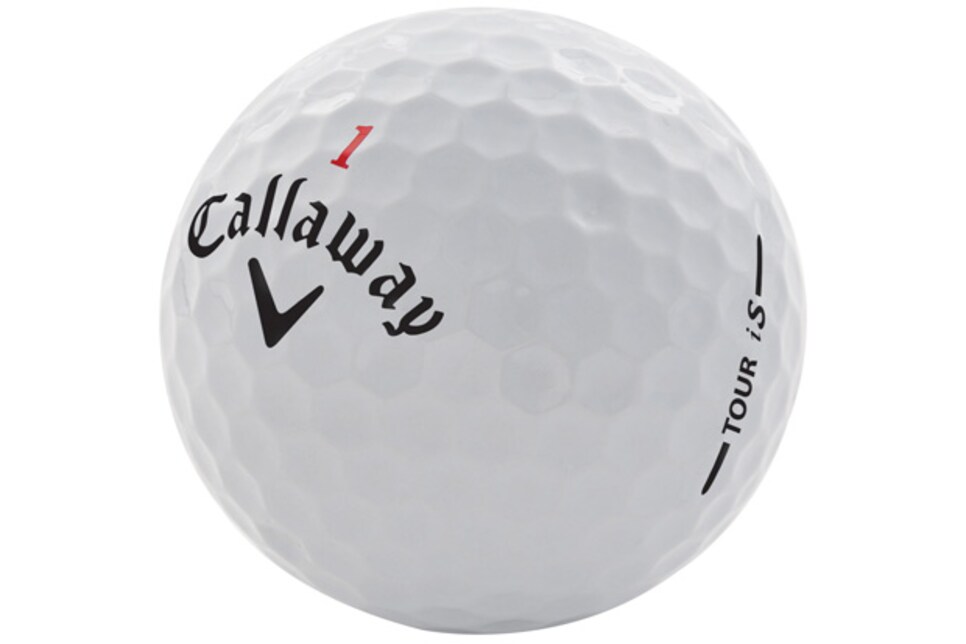 The Switch: Mickelson used a lower compression ball to offset the effect of chilly temperatures in Phoenix.
Cold weather was a factor at the Waste Management Phoenix Open, and it had at least one player thinking about his equipment in order to deal with the frosty conditions.
. "I've been going to a much softer, much lower compression golf ball. I've been using the Tour i(s), which is Callaway's version of a very high spin golf ball. It helped me last week at Torrey where it was fairly cold. And it's going to help me this week as well."
Mickelson said that when the air gets cold, as it did in Phoenix, the ball doesn't compress as well and the effect on mis-hits gets exaggerated. A softer ball, he contended, compresses more easily, leading to straighter shots in frosty conditions.
Lefty's philosophy, however, is not the first time players have come to the conclusion that cold weather affects equipment. In fact, the old balata golf balls were slightly more affected due to their construction with rubber windings. In 1980, when balata was king, Dr. Cary Middlecoff pointed out in a Golf Digest article, "At the Crosby, where it is almost always cold, I used to put a dozen balls under the radiator in my room to warm them up, then I'd alternate balls every other hole." In the same piece Bob Toski said cold weather affected grips as well, causing them to become hard and making the shaft feel stiffer. "I just had no feel at all with them," he said. Although the effect isn't quite as great today as it was with the leather (and even rubber) grips of Toski's era, today's rubber grips do become slightly stiffer in cold temps.
Shafts also can be affected. Thomas Lacy, associate professor of aerospace engineering at Mississippi State University, said graphite may be somewhat less affected by cold than steel, because the epoxy used to bond club heads to shafts will be somewhat more stable at lower temperatures.
Cold air not only impacts the playing characteristics of a ball or club, it also can affect how the ball performs after it is struck since cold air is denser than warm air and creates additional drag. Former USGA technical director Frank Thomas said the difference is about two yards of carry for every 10 degrees change in temperature. That's a six-yard loss if you're playing in 45 degrees as opposed to 75 degrees.
"With wearing cold-weather gear, wind and the other aspects of cold-weather play, I'm not sure loss of distance in the ball is the biggest concern," said Bill Morgan, senior VP of golf ball research and development for Titleist. "However distance loss from cold golf balls is real. I urge [club] pros to advise their members to start their cool weather rounds with room temperature golf balls...and to remind them balls in bags left in the trunks of cars are much colder than the balls in the shop. It's not a complicated answer. Just play golf with room temperature golf balls."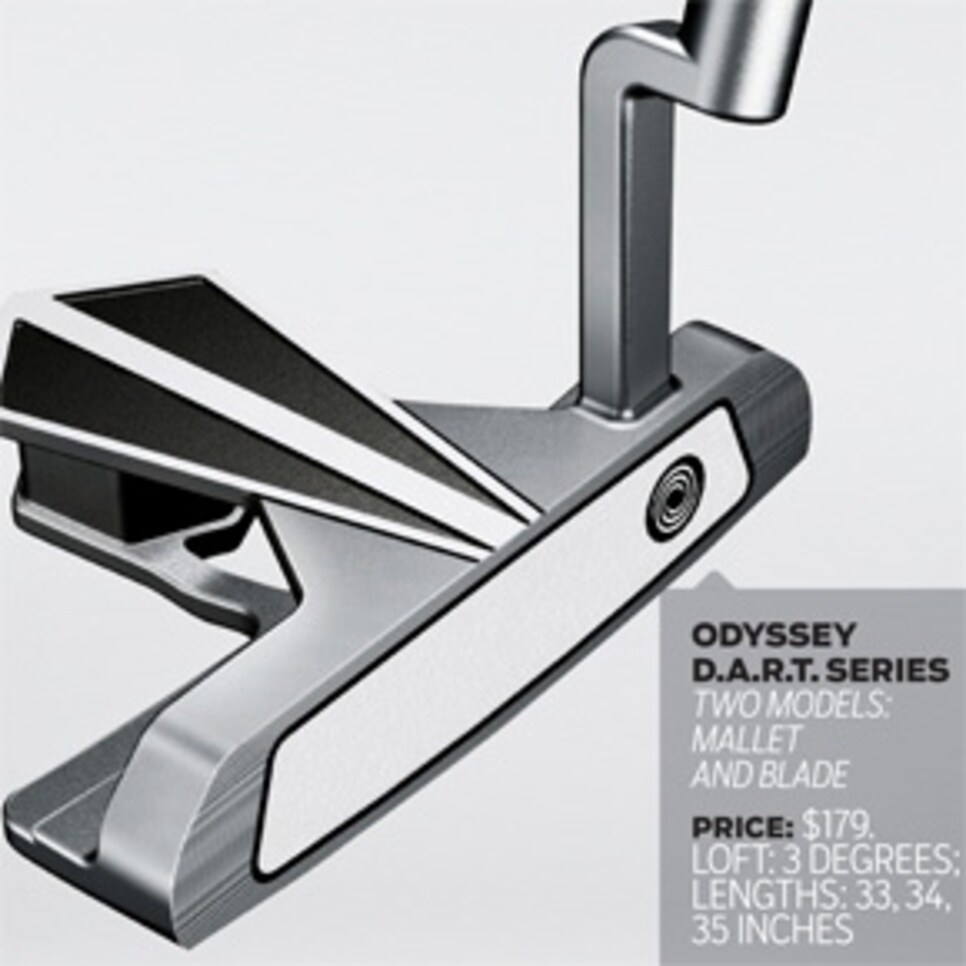 Odyssey's Latest Look At Alignment
Ever since the launch of the Odyssey 2-Ball mallet more than a decade ago, the company has focused a good deal of its putter research on alignment features. It's latest line, the D.A.R.T. (direction and realignment technology) Series, follows that path -- and in an intriguing way.
According to Austie Rollinson, principal designer for Odyssey, the D.A.R.T. alignment aid -- a dart-like pattern on top of the putterhead -- helps the eyes align the putter to the target using the straight lines on the top of the putterhead. The three converging white lines meet at an intersection that would be the center of the ball.
"This ensures that the face of the putter is in line with the target and promotes consistent contact with the center of the face for greater distance control," said Rollinson. "The original 2-Ball putter was a revolutionary step in using the golf ball as an alignment aid, and D.A.R.T. is an evolution of that technology."
Actually, D.A.R.T.'s origins go back much further. Rollinson said Odyssey examined "the Gestalt Effect, which was developed in the late 1800s and is based on a theory that our senses have the capability to visually create whole forms rather than just a collection of simple lines and curves." In other words, the premise here is that the mind can complete an image that the eye may not see at first.
Interesting stuff, although that may be more information than you want to process while standing over a four-footer to win a hole. The D.A.R.T. putters are available in a mallet (double-bend shaft and full-shaft offset), while the blade version features a crank-neck hosel and full-shaft offset. A Backstryke version (where the shaft is in the back portion of the club) will eventually join the series. Adjustable weights allow for three interchangeable options.
When the tour comes to Phoenix, nearly all of Ping's staff players visit the company's headquarters to get their equipment checked and possibly make an alteration. Still, it surprised those at the company when Bubba Watson wanted to change the grip on his putter after having just used the club to hole several crucial putts during his win at the Farmers Insurance Open, including Ping president and CEO John A. Solheim, who tried to talk Watson out of it. But Watson insisted the grip "didn't feel right" and had it changed. After playing Thursday, Watson returned to Ping Friday, not liking the "sharpness" of the grip. Three regrippings later, he found one he felt comfortable with. … So what gloves does Tommy (Two Gloves) Gainey wear? They're Callaway's Ion with an ion-generating band (ions are believed to increase alertness and help with injury recovery) around the wrist area...Ryuji Imada wielded a Scotty Cameron by Titleist Sonoma in Phoenix that had a personal touch: Imada prefers a round neck straight shaft that goes into the head just left of center with the weld slightly visible. The club also has additional weight as Imada likes a heavier putter...More Cameron: Geoff Ogilvy used one of Cameron's R&D Concept 1 putters at TPC Scottsdale. The blade-style putter features heel and toe weights as well as the "Tour Rat" logo engraved on the sole.