News
My Town: Jim Holtgrieve's St. Louis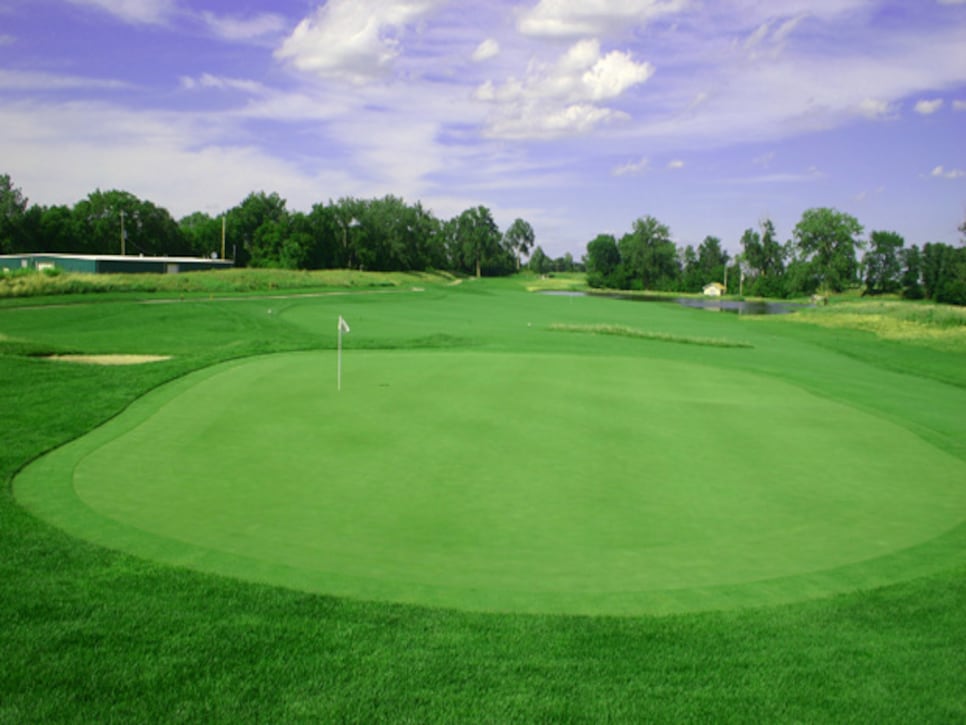 Gateway National GL is a wide open course with a links feel.
There's something about the people from St. Louis that Jim Holtgrieve struggles to describe without getting too sappy.
"I've traveled all over the world and met all sorts of wonderful folks," says the noted amateur and former Champions Tour player who will serve as captain of the U.S. Walker Cup team this September at Royal Aberdeen. "But there's just something neat about this place. We're just All-American. I think we'll go out of our way to help others."
Born and raised in St. Louis -- he still owns season tickets to The Muny summer outdoor theater series that his parents held for 50-plus years -- Holtgrieve appreciates that the city labeled the "Gateway to the West" is best known as a baseball town. Still, he insists that while it might not get as much notoriety, golf is among the more popular sports in the area.
"There's a hardcore group here who love the game," Holtgrieve says. "And they make it a great place to play."
When people think of St. Louis, there are two private courses that likely come to mind. Bellerive CC
has hosted the U.S. Open, U.S. Senior Open and U.S. Mid-Amateur, and was just named to host the Senior PGA in 2013 and the PGA Championship in 2018. There's also Boone Valley CC
, where I'm a member. It's in Augusta, Mo., in the wine country area.
, which is just over the Missouri River in the St. Charles area. As the name suggests, it's on the bluffs of the river. The scenery is great, and the course is interesting because the terrain requires you to be very creative in how you hit your shots. In contrast there's Gateway National GL
, which is near downtown. The course is much more wide open, sort of a links feel. When the wind blows, it makes things challenging.
. It's on the south side, a tree-lined course that makes you use every club in your bag.
One of the famous places here is The Chase Park Plaza. If you're playing Gateway National, it's only 15 minutes away. It's very elegant. There are several restaurants and bars nearby and a movie theater is attached to the hotel.
There are the usual chain hotels downtown too, but you might try one of the bed-and-breakfast establishments outside the city. There are several in the wine country that offer a fun experience.
In the Hill District, there are all sorts of good Italian places. Cunetto House of Pasta has become a bit of a tourist spot, but it's worth a trip. The portions are great. Two others I like are Charlie Gitto's Restaurant and Zia's On The Hill.
Outside the city, my favorites are Annie Gunn's and Paul Manno's Cafe, both in Chesterfield, Mo. The former is a steak-and-fish place, a little more high end, but the food is excellent. The latter is another quaint Italian spot.
There are also a couple of sports bars if you're looking for something simple and quick. Mike Shannon's Steaks and Seafood is near Busch Stadium and a lot of fun during the baseball season. And there's J. Buck's downtown as well.
The Gateway Arch is the city's most iconic spot. You can't come to St. Louis and not go up. Same with the Anheuser-Busch Brewery. The tours are free and show you the old Brew House and the Clydesdale stable.
The St. Louis Zoo is something folks here take a lot of pride in. It's great if you're with your family.
And in the summer, if you can get tickets to a Cardinals baseball game, do it. Golf during the day and a ballgame at night -- I don't know how things could get any better.