The Loop
Golf industry on Nike: "This isn't a TaylorMade exiting the business"
Bob Parsons, founder of hot golf equipment startup brand PXG, said the news that Nike Golf was transitioning out of the equipment business didn't come to him in the form of a press release.
Instead, it came to him from his own tour rep, Matt Rollins, who called him Wednesday night to tell him his cell phone had died twice that day because "he was getting calls left and right from Nike players and their agents."
The message from Parsons and a few others in the golf equipment business is that Nike's departure from the club and ball categories is at the very least an opportunity. It's a chance to assert yourself in the marketplace, and it may provide a chance to take advantage of some open tour-player contracts. And contrary to some business experts' assertions, it may not even mean that much at all.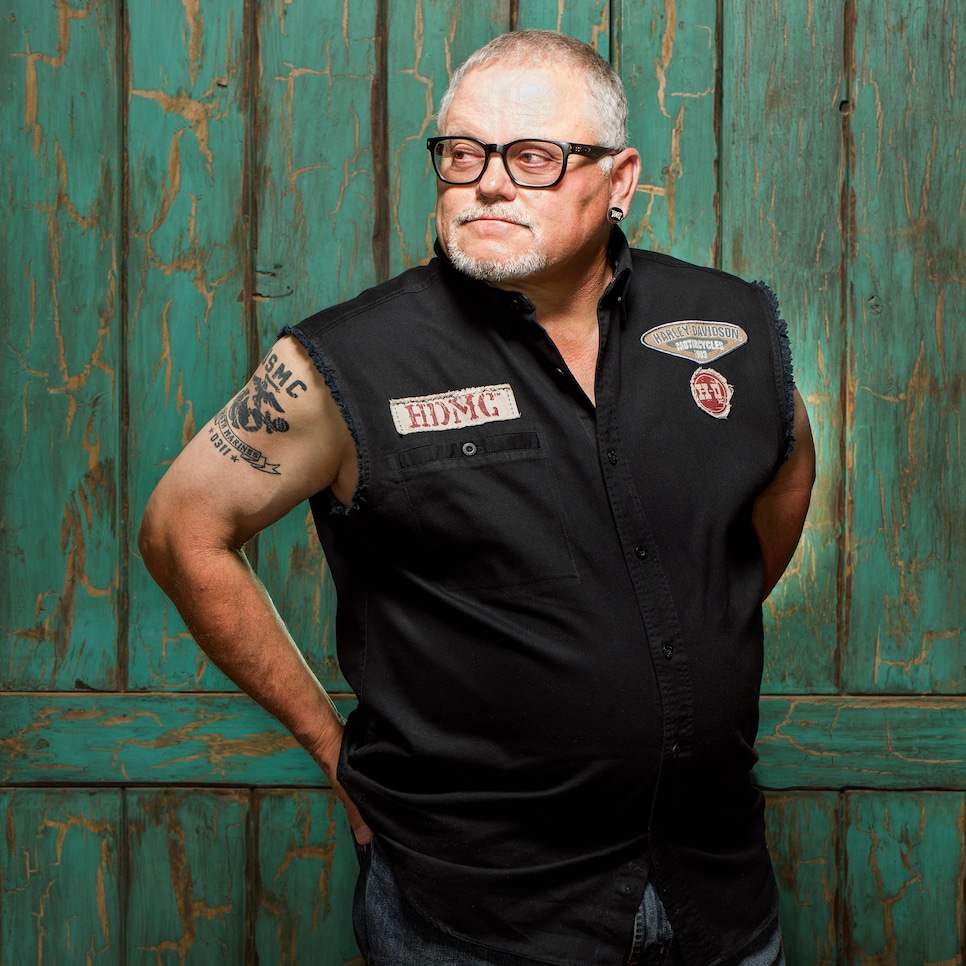 First, let's remember that Nike's presence on tour is overwhelmingly greater than its presence in the golf equipment marketplace. And it's not exactly clear how its presence on tour might change, given that the company's announcement yesterday included a clearly stated goal to be "the undisputed leader in golf footwear and apparel." That would seem hard to achieve without a significant presence/investment on tour. Of course, the only three golfers cited in comments by Daric Ashford, president of Nike Golf, were Tiger Woods, Rory McIlroy and Michelle Wie.
Parsons belief is that there will be opportunities.
"We're just going to sit back and see how it shakes out," Parsons told Golf Digest Thursday morning. "We're not going to go knocking on doors. We're going to see who knocks on our door."
Parsons said he likely won't be interested if Woods knocks on his door, but the other two names that Ashford mentioned and a couple he didn't are a different story.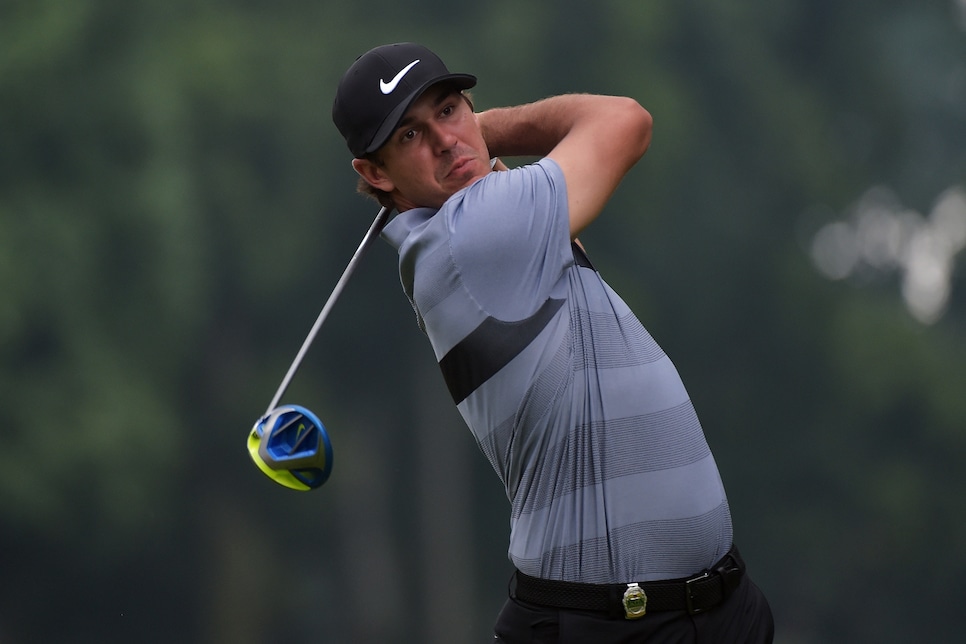 "There's no doubt that Tiger has been an icon in the game, that no one has done as much for golf as anyone in history and he's highly respected for that," Parsons said. "But I don't know that his game is what it once was.
"Rory's somebody to get excited about. And I think there are two other guys that have a lot of potential and that's Brooks Koepka and Tony Finau. Both of those are guys we had conversations with before they signed with Nike when Nike wrote them a big check. We'd probably want to chat with Michelle Wie, too."
What's not clear is how Nike's player contracts will work going forward. Traditionally, players with Nike deals have been head-to-toe deals with no other visible logos. That's not how Parsons operates PXG. With the exception of current signee Zach Johnson, Parsons says his guiding principle is "No hat, no deal." It seems unlikely that most other equipment companies would want to yield the front of the hat to the Nike Swoosh, either.
As for the golf equipment market, aside from the inconvenience of the current Nike clubs in stores and shops and dealing with returns and refunds, Nike's overall market presence at 3 percent or less in woods and irons does not leave a gaping void in the landscape, especially with the company's continued commitment to footwear and apparel.
"This is not like a TaylorMade exiting the business," Parsons said.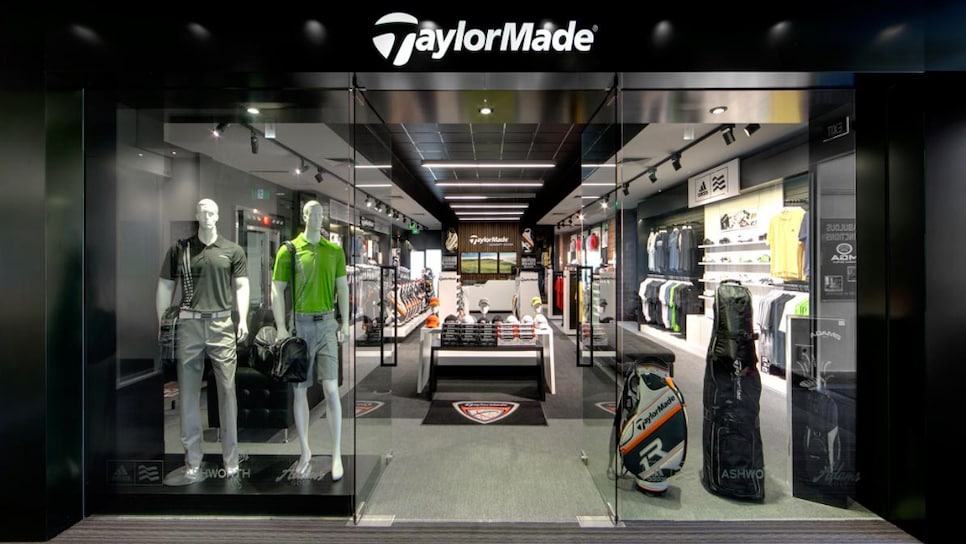 Rather, Nike's departure opens a door for others, including as it turns out TaylorMade. "We're excited by the golf equipment category and the future opportunities it presents for performance-driven brands like ours," said TaylorMade CEO David Abeles. Abeles cited TaylorMade's "24 percent increase in sales year-on-year" in the second quarter.
"We're fully committed to continuing to create industry-leading innovations across all segments; from our tour professionals to competitive amateur golfers alike who want the best performance equipment. We've just signed five of the top amateur golfers in the world, alongside our 10-year support of the AJGA announced earlier this year. So, I'm feeling very excited about the future of the equipment category and TaylorMade leading that charge."
Bob Philion, president and CEO of Cobra Puma Golf, was just as bullish on the opportunity. "While the news is surprising, we believe we have the right strategies to continue playing offense while others are clearly playing defense," he said. "We strongly believe in having a 360 product portfolio—from innovative equipment, to game-changing footwear, apparel and accessories—which allows us to provide the best service to our retail partners and ultimately to our consumers around the world. We are poised to pounce on the many opportunities that exist in the golf category during this time of change."
Callaway CEO Chip Brewer told CNN Money on Wednesday that he was aware of the Nike announcement, but said its decision doesn't reflect his or his company's attitude about the golf business. "You need to be a specialist," Brewer said. "Golf equipment is hard, but we love it."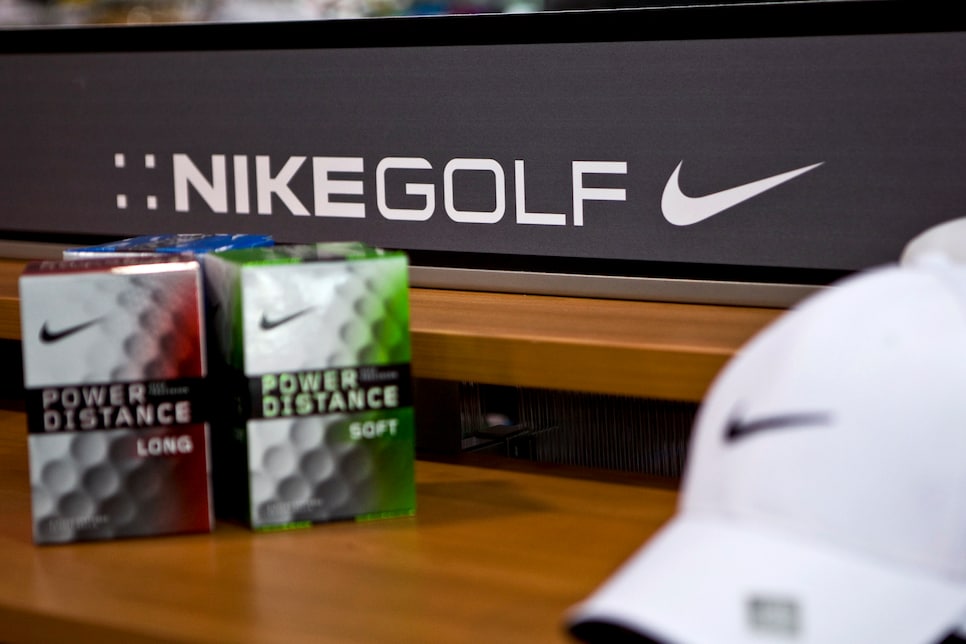 Bloomberg via Getty Images
Dick Sullivan, president and CEO of PGA Tour Superstore, believes this move will be good for Nike Golf. "The golf equipment space continues to evolve, similar to what we have seen, and will continue to see, on the retail front," he said. "Nike has a very strong brand, and we expect their renewed focus on apparel and footwear will only strengthen their market share in those key categories."
Leigh Bader, golf retail visionary and co-founder of Joe & Leigh's Discount Golf Shop in South Easton, Mass., believes the news is disappointing because of those who've lost their jobs, but given that Nike is committed to its strong suits of golf footwear and apparel, "how is this a black eye for golf?"
Again, the bigger impact most likely will be on tour. Nike currently lists more than 40 players across all global tours on its staff. As Parsons says, "It will be interesting to see who's wearing what hats next season."