The Loop
Golf in the Olympics: Good as gold. And green...
SAN FRANCISCO -- Golfers are a contrary, disparate group, which means a consensus among them is something to savor. And so when it came to the announcement that golf would indeed be included in the Olympic Games in 2016 and 2020, it's worth noting the prevailing sentiment among competitors in the Presidents Cup was, "Bring it on."
There was Tiger Woods:  "I think it's great for golf. It's a perfect fit for the Olympics."
And Phil Mickelson: "Everybody is very excited."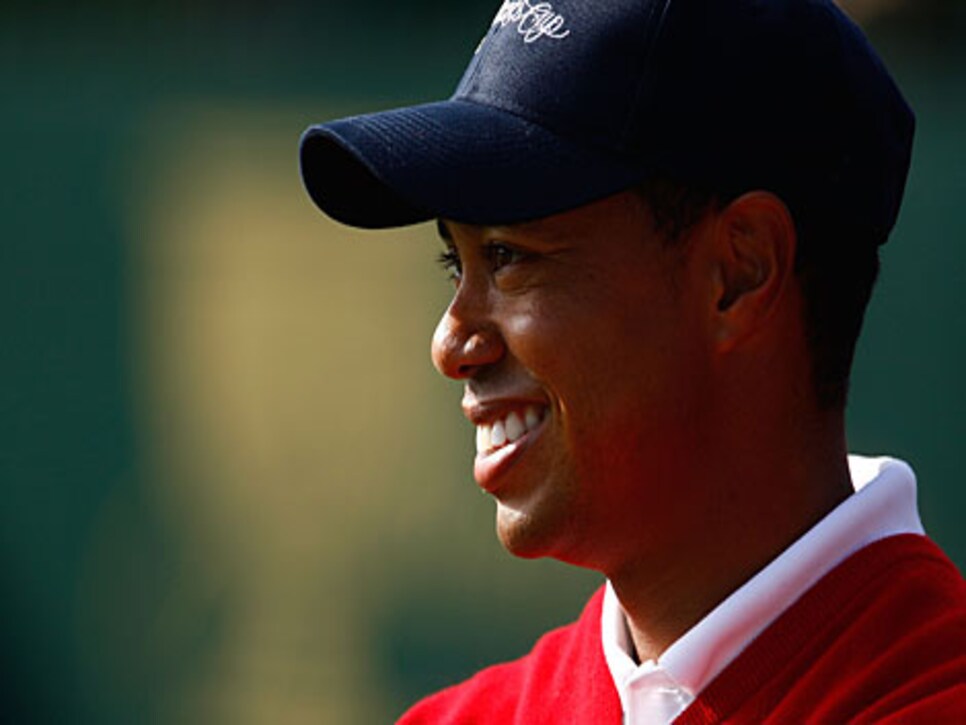 Among International players, perhaps no one has more pull these days than Ryo Ishikawa: "As a golfer, I am honored.  By having golf be a part of the Olympics, golfers will be more interested in the Olympics, and then the sport of golf will get noticed more as well.  I am looking forward to playing golf in the Olympics."
Of course, this is all a first-blush reaction, and let's be honest, it's easy to toss around platitudes about something that's still seven years away. But even with the inevitable scheduling headaches that are bound to arise -- in his press conference this morning, Tim Finchem said the 2016 PGA Tour schedule would be addressed almost immediately -- most golfers understand the significance of the game's inclusion in the Games.
And we're not just talking on an abstract "grow the game" level, but also what it means for the best players in the world. Golf in the Olympics means more money being spent on golf around the globe, which specifically means more corporate dollars, more money for equipment manufacturers that can be parlayed into endorsement contracts, and more visibility in different corners of the globe for players who otherwise might be unknown.
And oh yeah, winning a gold medal might be kind of cool, too.
As Ron Sirak wrote this morning, the significance of golf in the Olympics is less about the competition than it is the preparation. But for the best players in the world, a potential windfall might not hurt, either.