News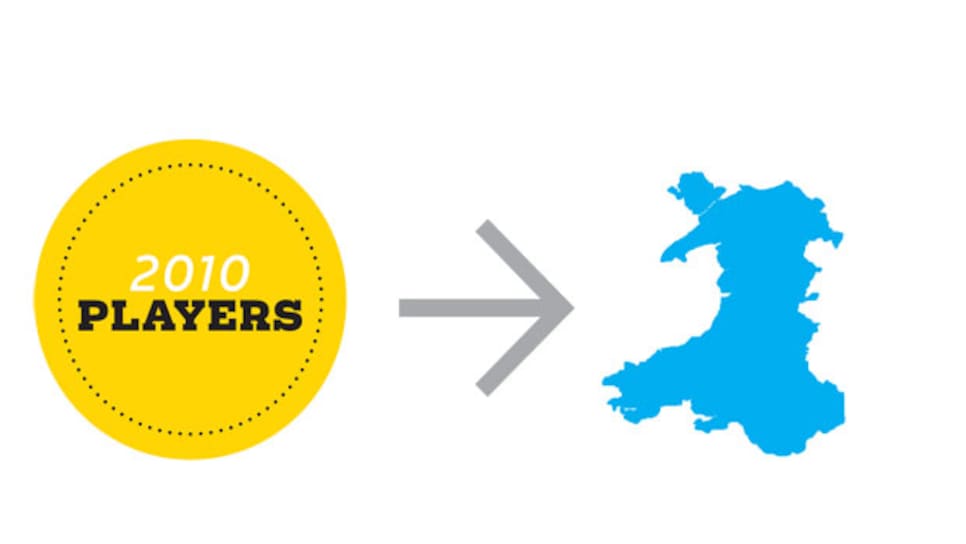 Five months, three majors and who knows how many twists and turns remain between now and the 38th Ryder Cup at Celtic Manor. But already European trash talking is underway. Not only have the typically omnipotent U.K. bookies installed the home side as morning-line favorites to regain the trophy lost at Valhalla two years ago, the widely held impression across the pond is that as many as 20 Old World citizens -- maybe more -- are comfortably good enough to first make the 12-man squad then see off the American challenge.
Hang on though. In Ryder Cup golf, as in life, nothing is wholly certain. Assuming that such an unprecedented level of top-to-bottom strength actually exists, with it will surely come a measure of high-profile failures. At least a few familiar faces are inevitably going to find themselves somewhere other than South Wales come the first week of October. So Europe's team might not end up quite as potent as many think.
Even a glance at the current European standings -- the leading four players qualify via World Ranking points gained during the year-long process that climaxes in late August, five more gain spots from money earned on the European Tour over the same period, and the final three wildcards will be selected by non-playing captain Colin Montgomerie -- reveals stalwarts such as Paul Casey, Henrik Stenson, Luke Donald, Robert Karlsson, Padraig Harrington and Sergio Garcia have much work to do if they are to make the team.
And don't think those in contention to displace one or more of the above luminaries haven't taken notice of their opportunity. A close look at the starting lineup at TPC Sawgrass revealed some mildly surprising absentees. Although they were eligible for the Players, Edoardo Molinari and Miguel Angel Jiménez teed it up in the Italian Open, clearly having come to the conclusion that their best road to the Ryder Cup is via the European money list.
"I think it's a big priority for everyone," said Englishman Oliver Wilson, who made his Ryder Cup debut at Valhalla two years ago. "But there are guys who know they are going to be in whatever happens. Then there are guys who have played before and are pretty sure they will make it. Depending on how confident they are, those guys can pretty much play where and when they want. Then there are guys like me who are on the edge. I don't think I'll get picked unless I play great in the month before selection."
Still, no matter their status, Europe's finest, almost without exception, will have to make a variety of scheduling decisions over the coming months, depending on a) how much making the Ryder Cup team actually means to them, b) which qualifying route represents their best chance and c) how likely they are to win one of Monty's three captain's picks picks. And the range of answers to those questions, as you'd expect, tends to be wide indeed.
"The advice I give depends on the profile of the player," said Andrew (Chubby) Chandler, whose International Sports Management group handles the affairs of, among others, potential Ryder Cuppers Lee Westwood, Rory McIlroy, Darren Clarke, Simon Dyson and Ross McGowan. "The Ryder Cup impacts not at all on the schedules of the very top players. Guys like Harrington and Westwood will play for enough money and World Ranking points everywhere. So what they do and where they go makes little or no difference. Where it does impact is on the next level of player, those like Dyson and McGowan, who are not in the world's top 50.
"In fact, had either of them reached the top 50," Chandler continued, "I would have told them not to play in the Players. They might as well play in Europe and chase points there. Their sole goal right now is to get to, say, €1.7 million, or whatever it will take to qualify. The best way to do that is by competing in Europe."
Another aspect of Chandler's typically astute analysis is that European players not ranked in the world's top 50 but competing full time on the PGA Tour have virtually no chance of making Monty's team. Absent from the European money list and without the financial boosts and World Ranking points provided by the majors and World Golf Championships, men such as England's Brian Davis, Alex Cejka of Germany and Swedes Fredrik Jacobson and Carl Petterson are almost certainly consigned to the Ryder Cup wilderness.
"It's hard to qualify as of right now if you are playing on the PGA Tour," Wilson said. "That's why I didn't join this year. If I did, I'd have to play 15 events in the U.S. and 12 in Europe. I don't feel like I'm there yet. It's not so much the number of events; it's the running back and forth."
Not everyone sympathizes with the predicament faced by exiles, however. Ken Schofield, former executive director of the European Tour, feels the present system is as fair as it is possible to get.
"Some years ago, when it became clear that more and more of our players were playing more on the PGA Tour, I strongly felt that there should be value in that for them," said Schofield. "Plus, we had fought so hard to get access to the American majors, we could hardly turn round and ignore them for Ryder Cup purposes. We had to count them if we wanted to get our strongest team.
"It made further sense to count every event worldwide when it came to World Ranking points," he added, "especially as the European Tour events were not missing out in that respect. They of course had World Ranking value, too. And I think it has worked very well. Guys in the U.S. can make it off the World Ranking points and those in Europe have the same opportunity off the money list. Everyone has a choice."
Indeed, many leading Europeans have already made up their minds as to how much they will pursue a Ryder Cup place. Some, like Garcia, refuse to change their playing calendar, no matter what.
"My schedule is built around the events where I think I can do well and where I want to play," shrugged the Spaniard. "The Ryder Cup is a side issue. It comes down to if I play well, I will hopefully make the team; if I don't, then I won't."
Stenson is another resigned to his fate.
"I can't say I won't chase a spot," says the now former Players champion, who missed the cut at Sawgrass. "But it would be hard. There is a little flexibility in my schedule, but not much. So my focus is just on playing well and whatever happens, happens."
Others, long-hitting Alvaro Quiros for one, are prepared to travel to the ends of the golfing earth and back to make the side. "It is 100 percent for me," said the Spaniard, who did his chances a lot of good with victory in his national open two weeks ago. "The Ryder Cup is the most important target of the year. Everything I do is aimed at qualifying. It is the second most important thing in my life after winning a major."
The x-factor, of course, is Montgomerie. As befits one so typically definitive in his views on all things golfing and otherwise, the 46-year old Scot has never been in doubt about how to best identify the optimum team. Way before the eight-time Order of Merit winner unexpectedly inherited leadership of the European side in January last year, his opinion was well known: "Twelve captain's picks."
Monty, in fact, has publically owned up to having privately identified his "dandy dozen," their names residing in a -- presumably locked -- desk drawer at his palatial Perthshire home. Then again, not everything the (often) irascible one says can be taken at face value. As well as long ago claiming a preference for benevolent dictatorship within the selection process, he more than once expressed a desire to "get rid of the wives" should he ever become European skipper. Given that he is not so very far into his second marriage, that's just one more thing we best not hold our collective breaths on.


Old Hands, New Faces: Ryder Cup veterans and young golfers hoping to play in their first matches (Top from left, Stenson, Harrington, Edoardo Molinari, Quiros. Bottom from left, Poulter, Garcia, McIlroy and Donald) have an interesting few months before Europe's team is determined.