Courses
Golf Home of the Week: Kiawah Island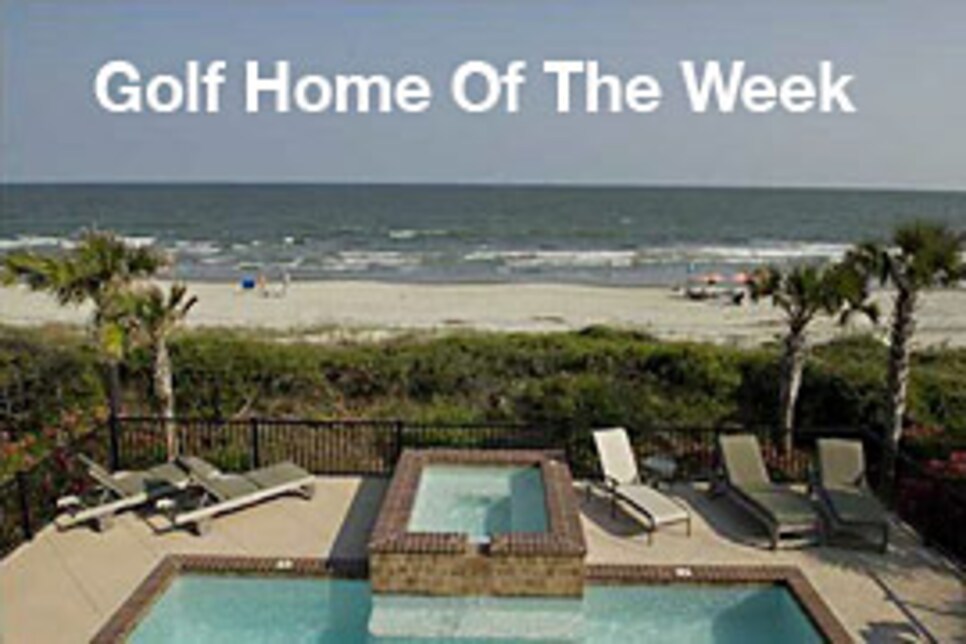 The dwelling is located on Kiawah Island, that wonderful recreational enclave near Charleston, S.C., where the primary diversion is golf. The house is at 63 Eugenia Ave., located right on the ocean. "It's one of the older sections of Kiawah Island," says Steven Ellis of Akers, Ellis & Truluck Real Estate, which is handling the listing. "It's family friendly, and very close to the beach. You really can't build a new house as close to the beach anymore."
With a private pool, 63 Eugenia Ave. would make a great family bungalow. Considering the rest of its amenities, it would also be the ideal headquarters for the ultimate golf trip.
The 4,989-square-foot house has eight -- count 'em, eight -- bedrooms (including two masters), and six full bathrooms. It is outfitted with a number of big-screen TVs, and a luxurious great room/bar setting on the ground floor that is the perfect place for a couple of foursomes to unwind after 18 holes (or 36) on the links.
Did I say a couple of foursomes? Ellis says the house could accomodate as many as 12 golfers at once. Comfortably.
One of the house's biggest attractions, of course, is it's proximity to Kiawah's award-winning collection of golf courses. There are seven courses on or close to Kiawah Island -- five affiliated with Kiawah Island Resort (including the famed Pete Dye designed Ocean Course, plus works from Jack Nicklaus, Tom Fazio and Gary Player), and two layouts at the private Kiawah Island Club (The River Course and Cassique). As the owner of 63 Eugenia Ave., you would have access to the five resort courses, but not the two private layouts -- you would have to join the club for that.
The house is listed at $8.395 million. To help allay the cost (if you don't plan on living there full time), the house can be placed in the resort's luxury vacation rental pool. And given it's size, layout and golf options, I expect it would get plenty of activity.
To view the listing for 63 Eugenia, click here.
For more houses at Kiawah Island, courtesy of our friends at Zillow.com, click here.