The Loop
How golf played a key role in the Golden State Warriors advancing to the conference finals for the first time since 1976
San Jose Mercury News' Tim Kawakami reported two of the team's key cogs, NBA MVP Stephen Curry and Andre Iguodala, played golf in Memphis between Games 3 and 4 of the Warriors' series with the Grizzlies with Golden State trailing 2-1. And it appears the guys were playing on their coach's orders.
"When he gives us an off day, most coaches would say, 'Get away from the game or do whatever you want.' He actually mentions it, 'Go out, go play some golf, do whatever you want,' " Curry said of head coach Steve Kerr. "He'll throw in that golf line because he understands that's what we enjoy."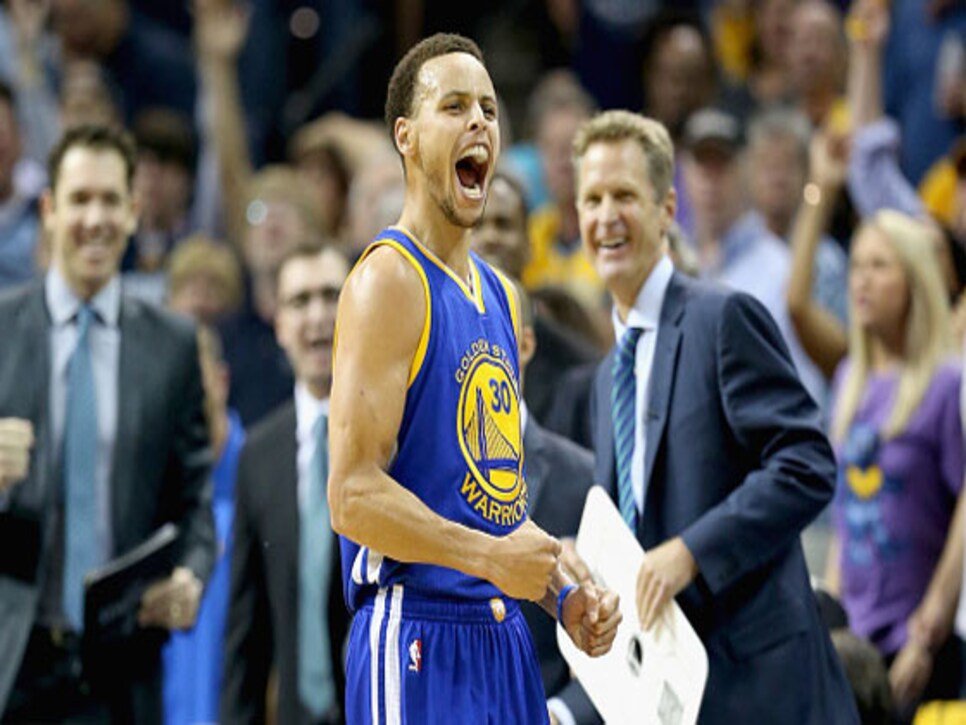 When asked about his team playing golf during the playoffs, Kerr confirmed.
"I encourage it. There have been times this year where I've just told them, 'Go take tomorrow off and you guys go play golf,' " Kerr said. "The first time I think Andre kind of looked at me, 'Really?' 'Yeah, go play golf. You'll be better at basketball if you go play golf.' It's true."
It seemed to be true in this case. The top-seeded Warriors comfortably won their next three games to earn the franchise's first trip to the Western Conference Finals since 1976. Curry was especially impressive, making 18(!) of 35 three-point attempts in those three games, including a ridiculous third-quarter buzzer-beater from 62 feet in Game 6.
So where did the guys play? Curry Googled golf courses in Memphis and wound up settling on Mirmichi, the course Justin Timberlake used to own.
"Yeah, it's therapeutic for sure," Curry said. "Standing over a golf ball, you're not thinking about the shots you missed or the defensive errors you made, turnovers, all that kind of stuff."
But Kerr has only posted two scores since the start of the regular season in November. Practice what you preach, coach!