The Loop
Golf appears to be helping Bruce Jenner get over his split with Kris
We've all heard rumors that golf can put strain on a relationship (we don't like those rumors), but can the game also help heal a broken heart? That appears to be the case with Bruce Jenner.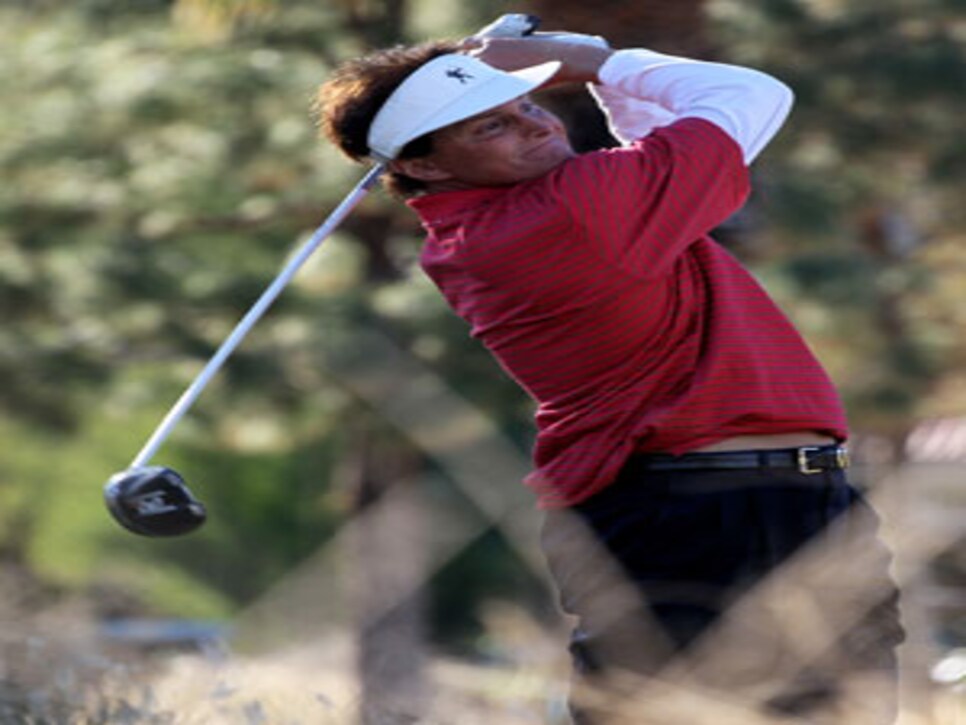 People Magazine reported the former Olympic gold medalist and the father figure on the E! reality TV show, Keeping up with the Kardashians, is doing "great" despite the recent separation with his wife, Kris, of 22 years. This, according to Jenner's son, Brody, and the reason for his good mood? Let's just say golf still being a part of his life hasn't hurt.
"We talk all the time. We talked this morning," Brody Jenner said. "It's all about golf; all we talk about is golf."
Jenner's love of golf has been well documented. Above is a picture of him playing at the 2010 Bob Hope Classic, and in 2009 he wrote a column for GolfDigest.com on how golf helps fill the athletic void in his life. Oddly enough, here is how that column began:
"I did not start playing golf until I was 50. My wife bought me a membership at Sherwood Country Club in Westlake Village, Calif., for my 50th birthday. I didn't know whether she was just trying to get me out of the house, was sick of me, or what."