News
Hall Of Fame Ceremony Moved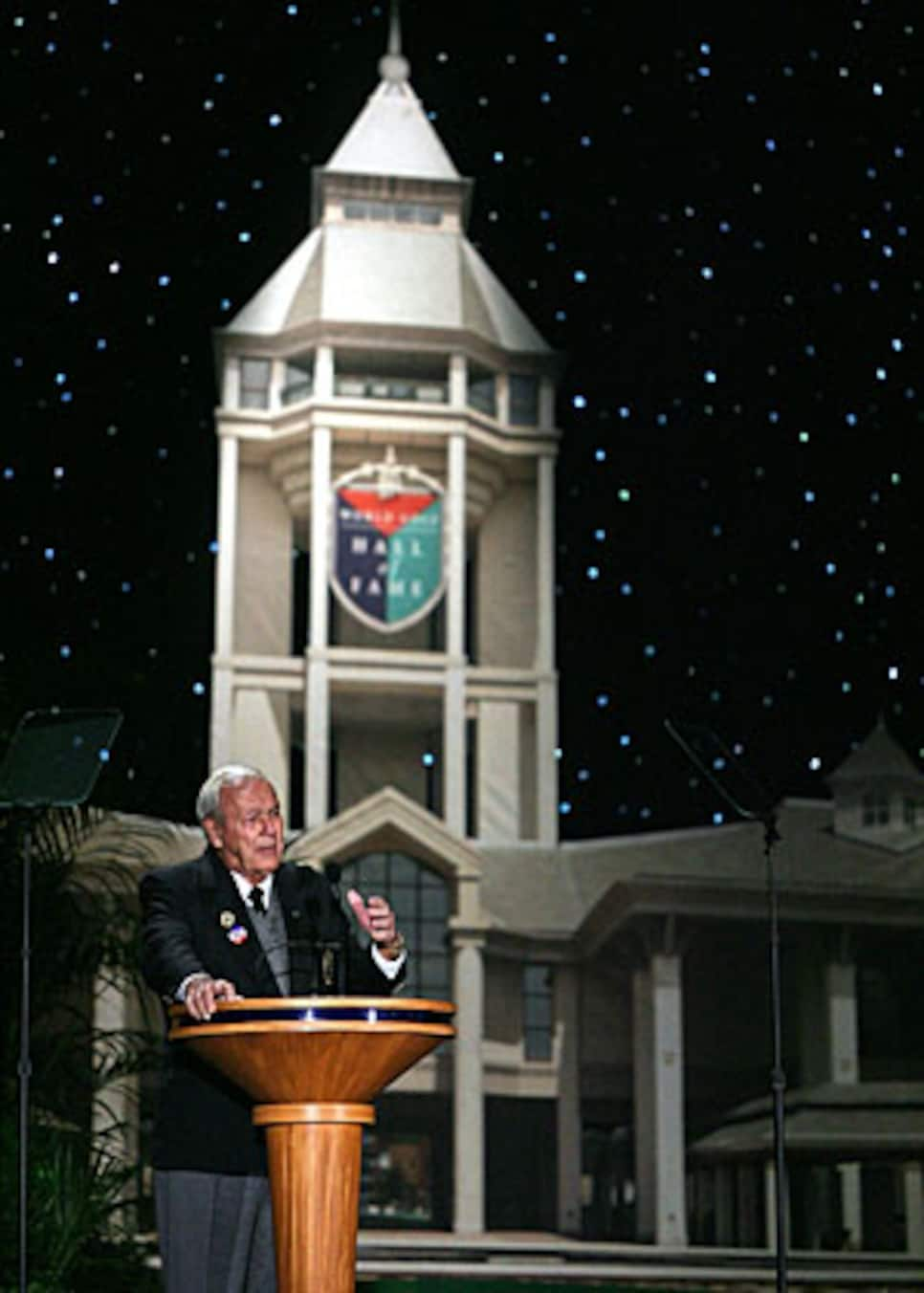 Arnold Palmer speaks during last year's ceremony.
ST. AUGUSTINE, Fla. (AP) -- The induction ceremony for the World Golf Hall of Fame is moving to May, where it will kick off a busy week at The Players Championship.
The ceremony at the World Golf Village, about 20 minutes from the TPC Sawgrass, will be May 9. Officials are hopeful that inducting a new class on the Monday of one of golf's biggest tournaments will increase attendance and attention.
The ceremony was held in November.
Ballots for the 2011 class were mailed out last month.