News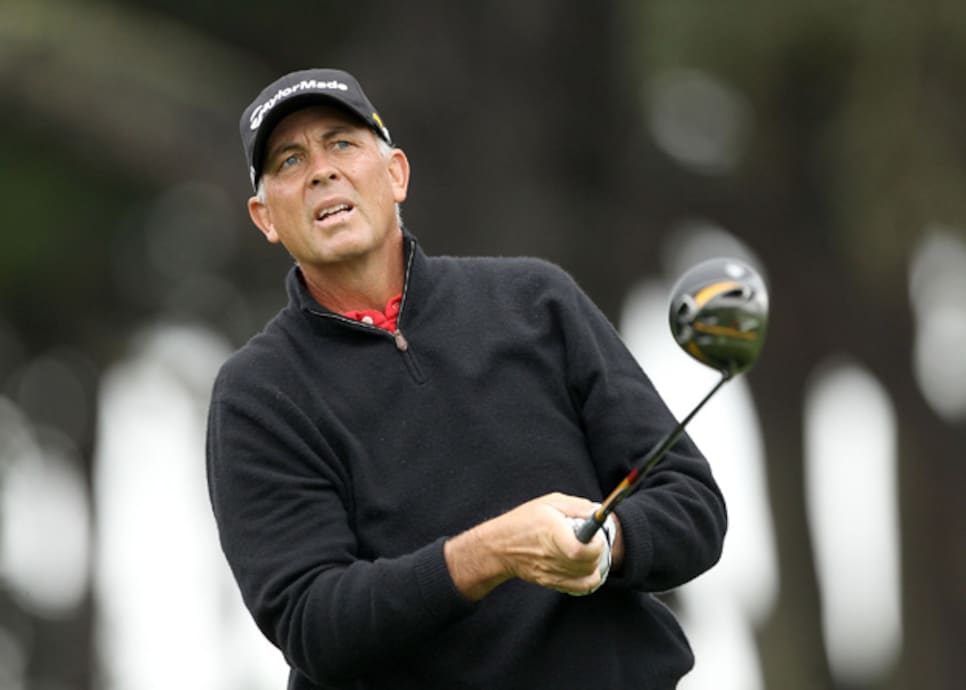 Lehman won for the second time this year on the Champions Tour.
SAUCIER, Miss. (AP) -- Tom Lehman made things look easy while taking the lead at the Mississippi Gulf Resort Classic. Holding on for the victory proved a little more difficult.
Lehman won his second Champions Tour title of the season Sunday, closing with a 3-under 69 at Fallen Oak.
"It was hard-earned," Lehman said. "As nice as yesterday was, today was rugged with the wind the way it was blowing. I thought some of the holes, especially on the front nine against the wind were really difficult."
Lehman, who won the Allianz Championship in February, started the day with a one-stroke lead over Jeff Sluman and bogeyed the first hole to briefly fall into a tie.
Lehman didn't make many more mistakes, with five birdies despite windy conditions that made for a more difficult challenge than Saturday, when Lehman shot a course-record 64. The 1996 British Open champion's methodically effective performance after the first hole wasn't interrupted until a bogey on 18.
After two days of nearly ideal weather conditions on the course, Sunday brought variable wind that occasionally gusted to 25 mph. Lehman managed to stay out of trouble, hitting 13 out of 14 fairways and staying out of the deep bunkers that line most of the holes.
Once Lehman navigated the front nine without any serious trouble, he felt good about his chances to win.
"The back nine has more opportunities to score," Lehman said. "Even if someone ahead started making a run, I was going to be able to play the same holes and there were some real birdie opportunities. So I felt comfortable."
Lehman finished the tournament at 16 under, winning $240,000 of the $1.6 million purse. It's his fourth career Champions Tour victory and extends his lead in the Charles Schwab Cup standings. He's also first on the Champions Tour money list with $718,038.
Sluman (72), Nick Price (67) and David Frost (69) tied for second, four shots back. Hale Irwin tied for seventh, earning his 200th top-10 finish on the Champions Tour.
Lehman continues a run of exceptional golf, with 12 straight rounds in the 60s.
"Going into this week I was playing well and I had a good week of practice, so I expected to have a good week," Lehman said. "You never predict a victory, but I did feel that the course probably fit my style. Guys have been telling me for a year that I needed to come here and play."
Sluman stayed close for most of the afternoon, but slowly lost ground as multiple birdie putts wouldn't fall. He played better on the back nine, with birdies on 15 and 17 to pull within three strokes.
"I needed something like that earlier in the round to get a little momentum and get Tom thinking," Sluman said. "We didn't do it, (Lehman) did it and he definitely was the best guy this week."
Any chance Sluman had to make things interesting on 18 disappeared when his errant tee shot ended up behind Fallen Oak's signature tree, a warped oak that provides a difficult obstacle. His next shot was short and went in the water, leading to a double bogey.
Sluman shot even par on Sunday after back-to-back 66s in the first and second rounds.
Despite the rough finish, he was encouraged by his performance. Both Frost and Sluman said the wind made the course difficult not just because of its intensity, but because it was coming from a different direction than the rest of the week.
"It was really demanding out there," Sluman said. "It was a fun, really fair test of golf. It's really what we kind of treasure. You don't want to have this every day of your life, because you'd be in the funny farm. But occasionally, especially on Sunday, it's a terrific challenge."