The Loop
Golf-gear innovations from a U.S. Marine
Mike Shelley spent five years in the United States Marine Corps. Among the pieces of equipment that he and his buddies found indispensable were slender lengths of nylon kernmantle rope, known popularly as 550 cord, paracord, or parachute cord. (That's Shelley on the left in the photo below.)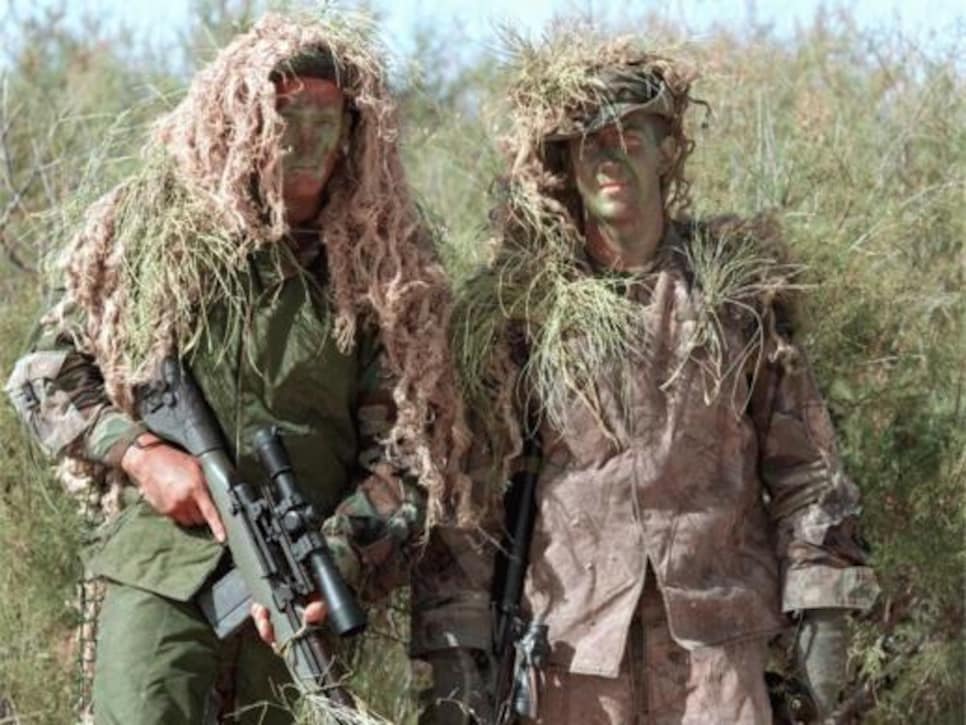 "I was in a special operations unit," he told me recently. "We'd carry a compass in one pocket, a knife in another pocket, fire starters in another pocket, whatever. And to keep all that stuff from getting lost we had our combat utility uniforms retrofitted so that every pocket had a little loop sewn inside it. You'd tie a length of parachute cord to your gear and another to the loop in a pocket, and that way you would know that, when you jumped from a helicopter into the ocean in the middle of the night, your gear couldn't fall out and sink to the bottom."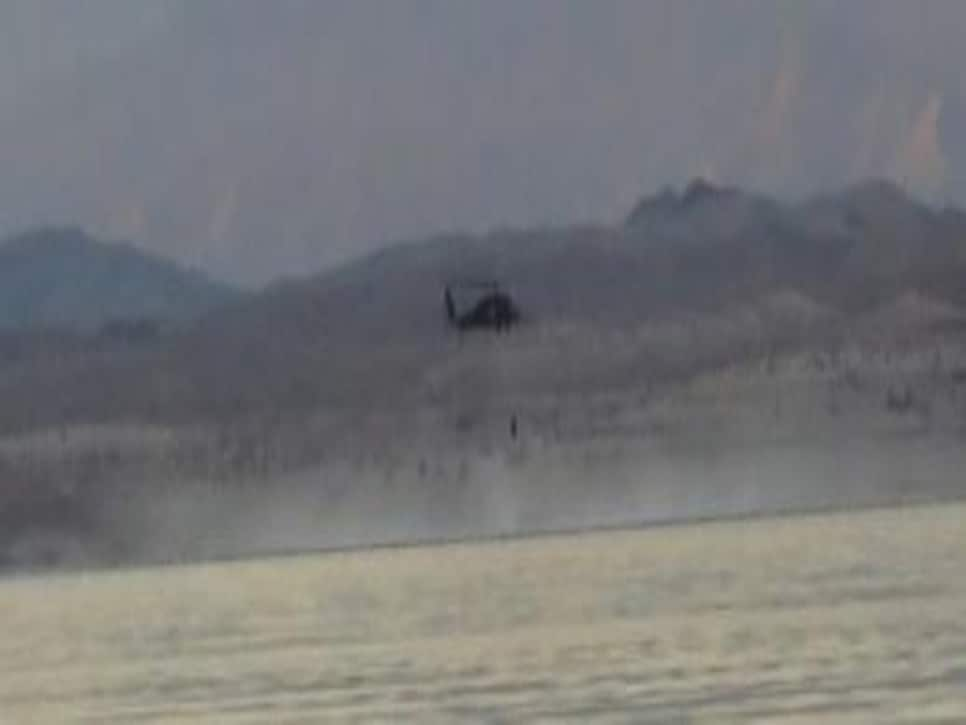 Shelley entered an MBA program when he got out of the Marines, and in 2010, as a class project, he founded an online company called SGT KNOTS. "I bought five spools of parachute cord, and I tried to think of everything I could possibly make from it, to put it out there and see what would sell," he said. "I was really only trying to teach myself about e-commerce, but about three days after I launched SGT KNOTS a catalog company that supplies police departments all over the country contacted me and said they wanted to start buying parachute-cord survival bracelets, 500, 1,000 at a time. So there I was, in my basement, sitting on my couch, making these things as fast as I could for three weeks straight."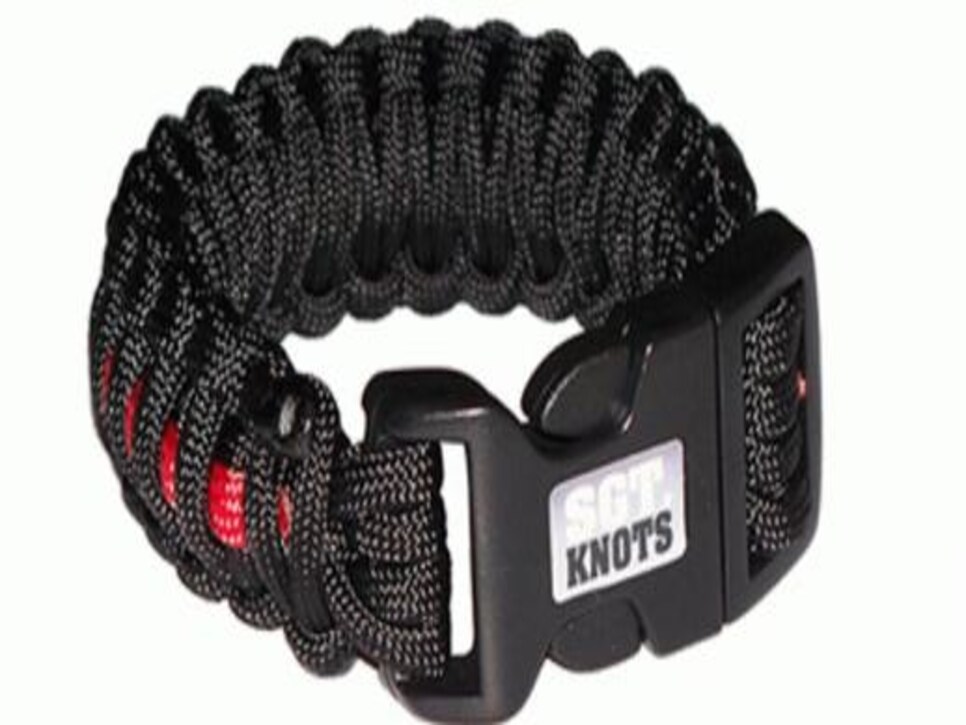 He rapidly expanded his manufacturing capability, in part by connecting with an inmate work program at a county jail in New Hampshire. Today, SGT KNOTS sells not just a large variety of finished items but also spools of paracord and other raw materials, which are popular with people who make stuff to sell from card tables at flea markets and gun shows.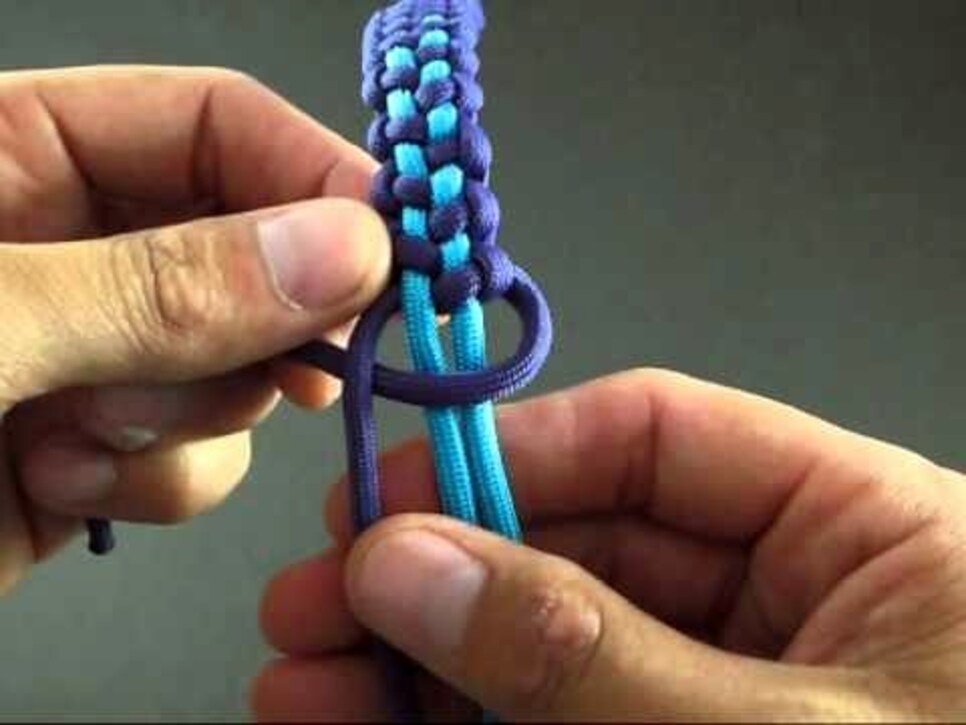 My first purchase from SGT KNOTS was a package of three paracord zipper pulls. I attached one to the zipper on my golf bag's waterproof pocket, which is where I keep my wallet and my phone while I'm playing golf: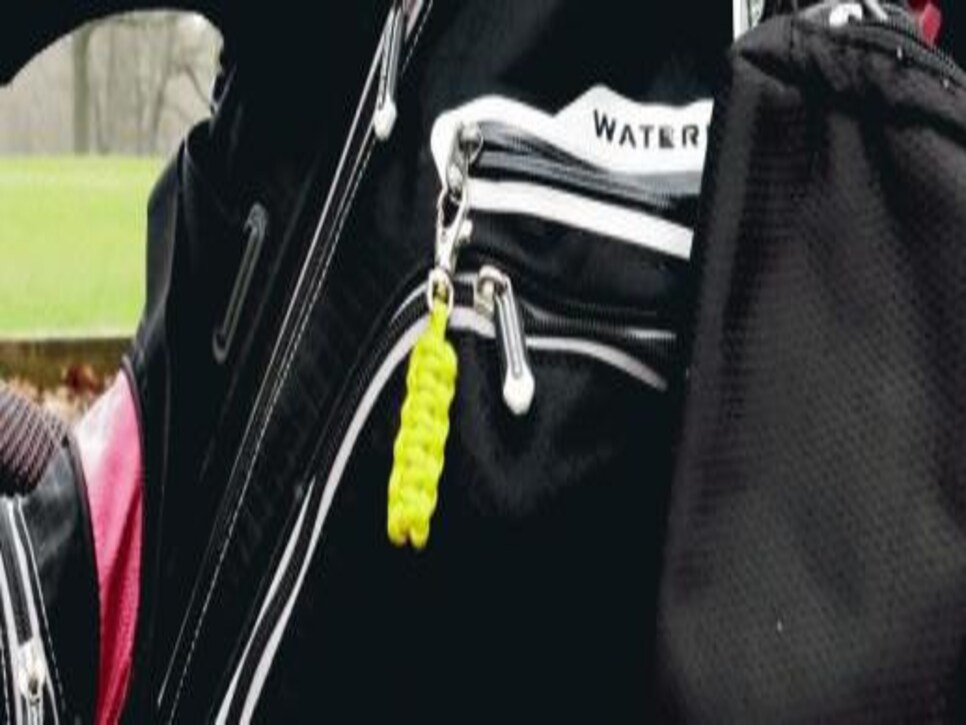 And I used the others to replace two frayed zipper pulls on my favorite golf-trip suitcase: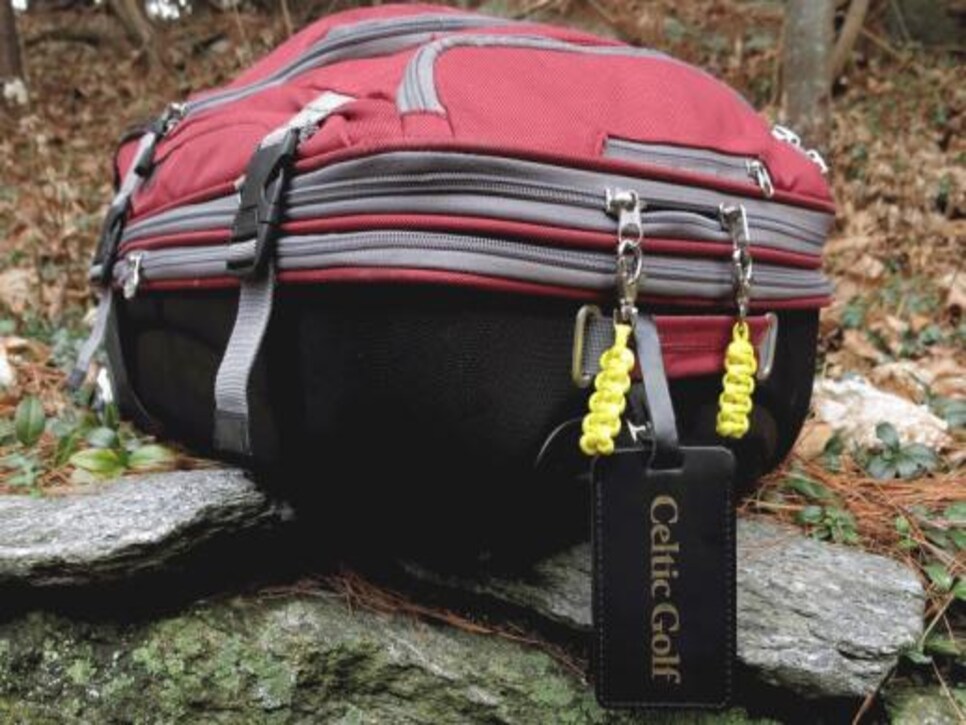 My SGT KNOTS pulls are easy to spot and grab, and the ones on my suitcase are clearly visible from all the way across an airport luggage carousel. Warning: SGT KNOTS zipper pulls aren't cheap, and the metal clasp on each one is big -- too big to fit through the eye of the metal pull on the zipper in the fly of your jeans (for example). Here's one of my SGT KNOTS zipper pulls next to a chintzy one that it replaced: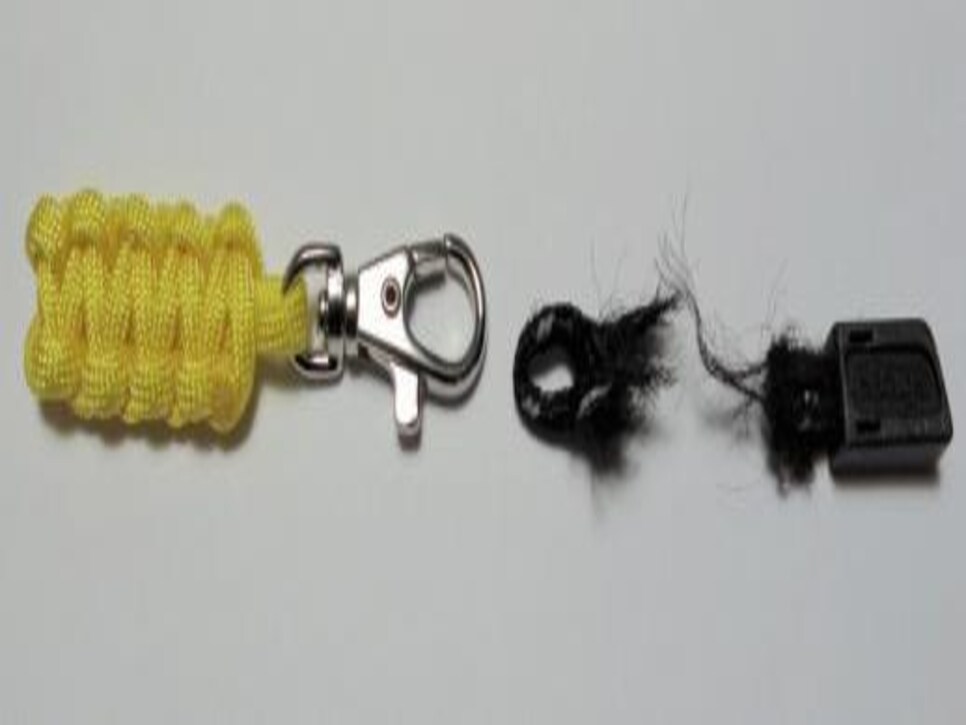 But for the right applications they're worth the investment, and in an emergency you could unknot the cord on one and use it to garrote an annoying match-play opponent (say), or replace a broken lace a golf shoe, or do a little impromptu fishing in a water hazard:
I can think of other golf applications -- like, how about a cord to attach your putter headcover to your golf bag, so that you don't have to keep retrieving it from the lost-and-found? (A Marine would call that a "dummy cord." Good name.) Or a paracord monkey fist for the beer opener you keep in your golf bag -- useful for breaking up ice? You may have ideas of your own. If so, let Shelley know. If we ask nicely, he might make stuff just for us.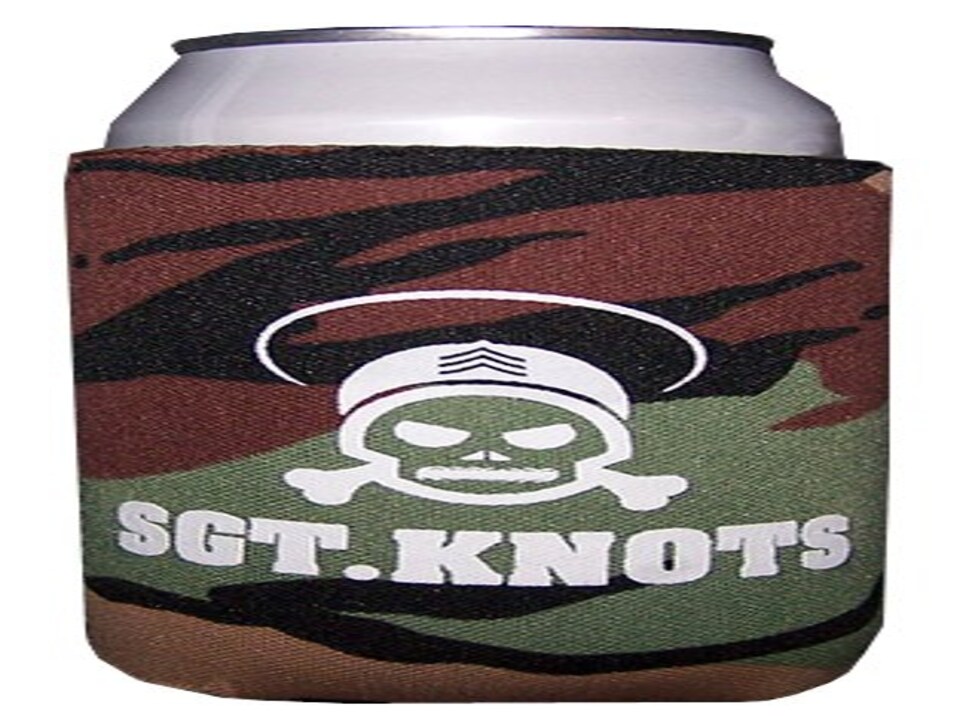 "We used so much paracord in the Marines that we would joke about it," Shelley said. "Like, if you can't fix it with duct tape or parachute cord, it can't be fixed."