News
Hold The Comparisons When Assessing McIlroy's Meltdown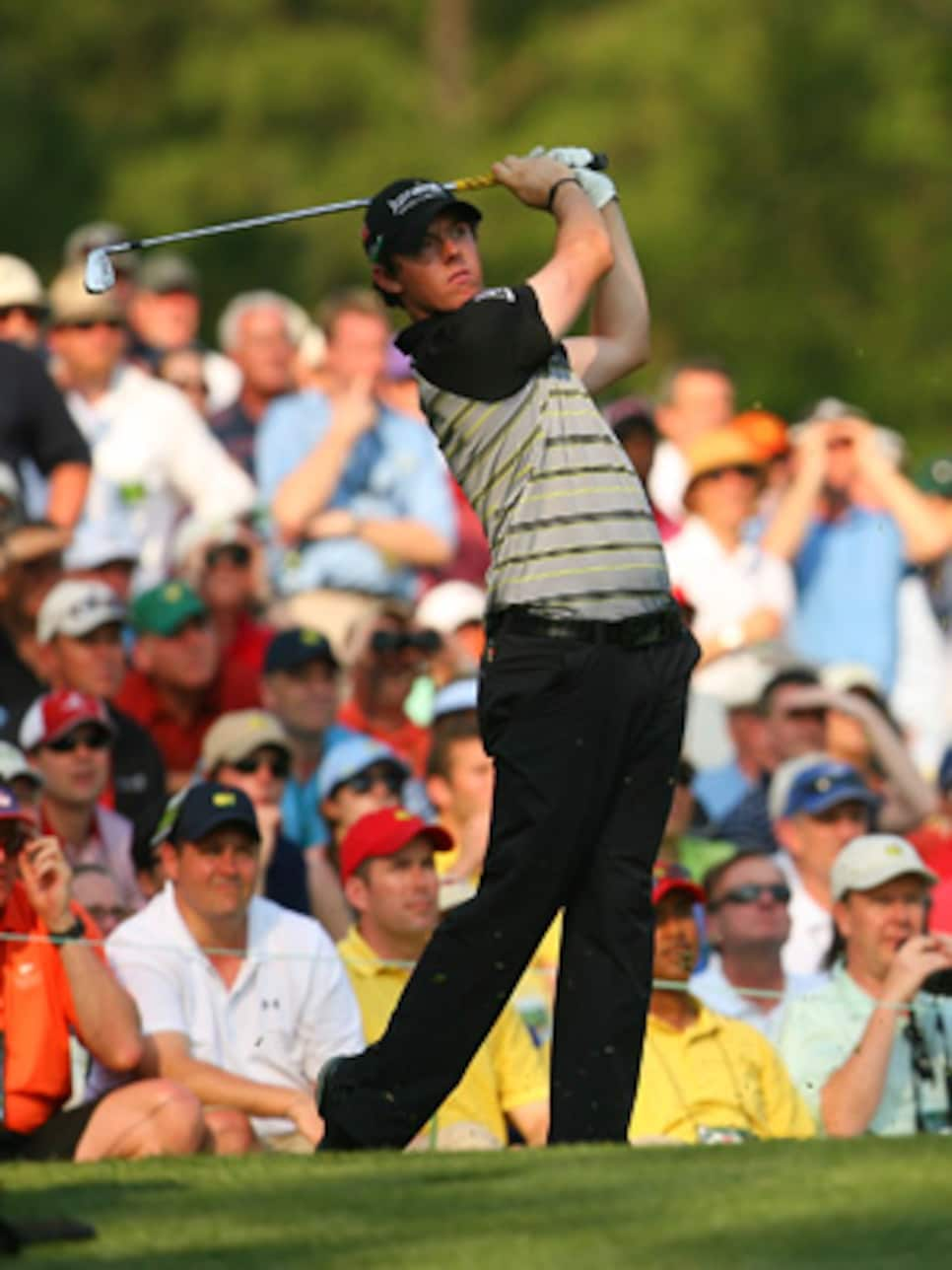 McIlroy stumbled on the back nine Sunday, but afterward handled the situation with grace.
For the moment, Rory McIlroy is going to have to deal with comparisons no golfer wants to hear.
was Normanesque, a phrase that became part of the golf lexicon 15 years ago after Greg Norman's epic cliff-dive in 1996. McIlroy actually went deeper last Sunday, shooting 80 (to Norman's 78) and going from four ahead of everyone to 10 behind winner Charl Schwartzel at the finish line. Ouch.
More painful will be the linking of McIlroy with Sergio Garcia. There's no doubting the similarities: Stunning young talent who burst onto the golf scene as a teen with the kind of flair and exuberance that had people labeling him "The Next One." Garcia almost won a major when he was 19, chasing Tiger Woods down the stretch literally and figuratively at Medinah in 1999. McIlroy shot 63 at St. Andrews shortly after turning 21, finished T-3 in back-to-back majors to end 2010 and began 2011 with three near-perfect rounds at Augusta.
But Garcia didn't win -- and, now 31, still hasn't won a major, though he's been close. His putting was suspect from the start and now, with the arrival of a crop of new young stars -- including countryman Alvaro Quiros -- he's become a sad curiosity. "Oh yeah, Sergio, he coulda been a contender..."
The same concerns exist regarding McIlroy and the most-oft-used club in any golfer's bag. Can he putt in the heat on a major championship Sunday? As of this moment the answer is: No.
Does that mean McIlroy is destined to end up in Garcia-purgatory, a wealthy golfer with a string of nice wins that add up to a lot of money and little else? No. McIlroy isn't Garcia. Odds are he will never be a great putter. That said, one doesn't have to be a great putter to win majors (see: Singh, Vijay and Price, Nick -- both Hall of Famers with three majors). Singh and Price were extraordinary ball-strikers. So is McIlroy. Both also had something extra: Singh a work ethic like no other, Price a perspective on the game and life that comes with having seen your home country at war.
McIlroy is a lot more Price than he is Garcia. He grew up in a country torn by civil war. His parents took additional jobs so he could play golf but never hovered -- unlike Garcia's father and any number of golf parents. In fact, they intentionally stay away from majors to give their son space.
Most telling is the way McIlroy handled himself in the wake of his Sunday back-nine meltdown at Augusta. Of the 99 players in the field, it is a fair bet that about 95 of them would have bolted the grounds within minutes of signing their scorecard. Garcia made a second career of sprints to the exit after bad days -- as have many others. Even some of the game's good guys (e.g., Fred Couples and Phil Mickelson) haven't always been able to face the microphones, tape recorders or notebooks in the wake of poor finishes.
McIlroy talked to everyone, including TV and print reporters, inside and outside the locker room. He answered every question. He even tweeted congratulations to Schwartzel. There were no excuses and no Normanesque declarations that he had actually hit the ball pretty well. McIlroy was clearly upset but never snappish, and he didn't take his angst out on anyone. He was, as the saying goes, a mensch. That's Hebrew for a real man.
Real men win majors, especially when they have McIlroy's golf swing and approach to life. It will take a while to get over this defeat, and there might be some need to re-examine what should be done once the golf ball is on the green, but all of that will come.
It would have been a wonderful story if it had come on Sunday. But nothing makes victory sweeter than the memories of bitter defeat. There are sweet days ahead for Rory McIlroy. n