News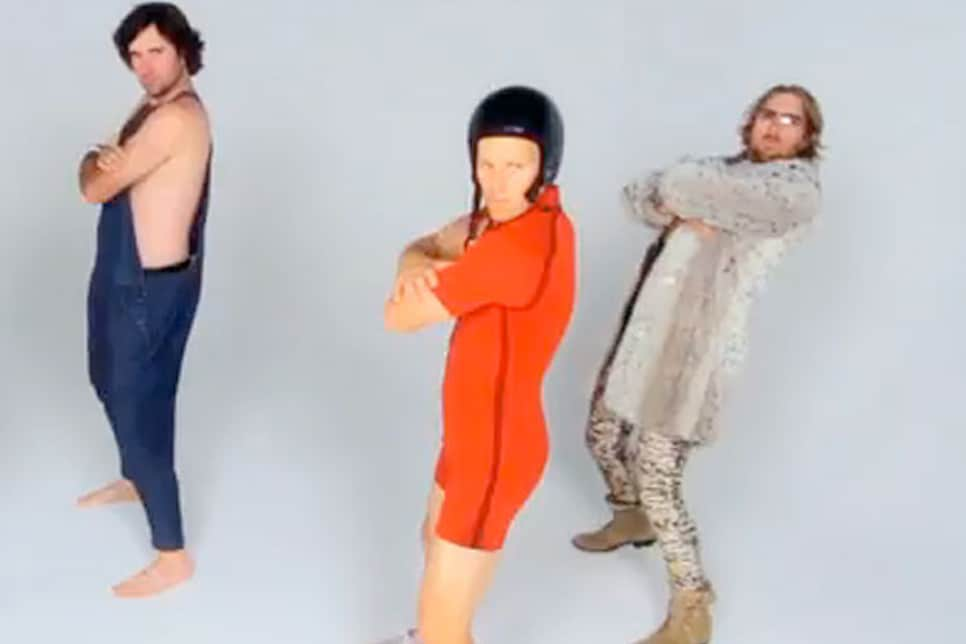 It's too bad Rickie Fowler withdrew for this week. His other three boy band pals are all in Hartford.
Welcome to another edition of Fantasy Fix, where we're still trying to figure out if that was the U.S. Open or the John Deere Classic. Don't get me wrong, I loved having a major conveniently located in our nation's capital, but Congressional wound up playing way too easy. In fact, it's too bad the Golf Digest U.S. Open Challenge wasn't held this year. Forget trying to break 100, the contest-winning amateur probably would have been disappointed if he/she didn't break 80. Moving on, though, despite half the year's majors being in the books, we will stay focused and try to build some momentum leading up to the next one, the British Open. Let's get to it.
The PGA Tour heads to TPC River Highlands in Cromwell, Conn., for the Travelers Championship. Contrary to popular belief, the tournament will go on despite the absence of golf's new darling and superstar, Rory McIlroy. In fact, 20 of those players fortunate enough to make it to the weekend at Congressional will tee it up here.
Random tournament fact: This event was once known as the Sammy Davis Jr. Greater Hartford Open. True story.
Bubba Watson It was here last year where the free-swinging lefty went from novelty act to a winner. He picked up his first PGA Tour title in a playoff over Scott Verplank and Corey Pavin (Didn't see that coming, did you?) and has added two more since to emerge as one of the top players in the game. After a tough four days at Congressional, he might not have a lot in the tank.
Hunter Mahan. He missed the cut here last year, but before that he had a tremendous run of four straight years in the top four. His 2007 victory was bookended by a pair of runner-up finishes. Unfortunately, his buddy Rickie Fowler isn't in the field due to a knee injury, meaning only 75 percent of the new boy band, "The Golf Boys,"
(Watson and Ben Crane are the others) will be in Hartford. Speaking of that, Hunter, buddy, I might have you listed as a "stud" this week based on your golf game, but you might want to try doing a set of crunches every once in a while...
PLAYERS CONTENDERS TO PLAY
David Toms and Paul Goydos. Neither of these guys really move the golf needle, but at this course, that isn't a problem. Toms let us down in Memphis, but his recent play is too good to overlook. Goydos hasn't done much in 2011, but his T-3 at TPC Sawgrass showed he could be turning the corner. Also, they both happened to tie for second here in 2009.
Heath Slocum. Hartford-area natives might remember the name Heath Slocumb, a former relief pitcher for the Red Sox. But while he's most known for being trade bait in a lopsided deal for Boston, Slocum (minus the "b") is actually known for winning, even if he only has four PGA Tour titles to his name. Coming off a T-11 at the U.S. Open, look for the accurate driver to have a strong week at an event where he has a solid record.
"Hey, Alex. I just wanted to thank you for showing faith in me as your sleeper for the U.S. Open. It's been a tough last year-and-a-half and you seem to be one of the few writers that hasn't written me off (like that pun?). Take care, Sergio Garcia."
No problem, Sergio, though I guess you didn't see some of the stuff I was writing about you earlier in the year. Seriously, though, the man dubbed "The Next Tiger" before Rory is still only 31 and one of the best ball-strikers around. When it comes to putting, however, even I might be able to give him a few pointers... No, Sergio didn't actually write, but that doesn't mean you shouldn't. Please feel free to e-mail me
with comments, questions or just to make fun of my picks. And of course, you can follow me on Twitter
J.J. Henry. The local boy is always a crowd favorite, but he should be considered one of the favorites to win as well. He's made the cut here eight straight years, including winning in 2006.
Brandt Jobe. It's been quite a run for the tour's lesser-known Brandt -- Brandt Snedeker being the other -- with a runner-up at Memorial, qualifying for the U.S. Open and then a top 25 at Congressional. He's never played well here, but he's also never played this event with as much confidence.
Bo Van Pelt. His T-14 at the U.S. Open was his third straight top 15 and he's been top 25 in four of his past six trips to Hartford, including two top 10s. BVP is A-OK this week.
SHORT HITTER FOR A SHORT COURSE
Chris Riley. The greater mystery isn't why Riley has played so well here, but why he hasn't played in this tournament more. After a runner-up in 2003, he didn't return until a T-23 in 2009 and followed that up with a solo fourth last year. He has only been over par at TPC River Highlands just three times in 28 career rounds.
Nick Watney,Padraig Harrington and Ryan Moore. Watney hasn't played here since a MC in 2007, but had back-to-back top 10s before that in 2005 and 2006. Paddy notched a T-5 last year in his second appearance here that included a final-round 64. Moore has a better record than either with two top fives in five appearances, including a runner-up in 2006.
Aaron Baddeley and Brandt Snedeker. Badds' lone top 60 in six tries came last year with a T-27. Baddeley has had a strong 2011 campaign, but he's coming off a missed cut at Congressional. Sneds has just a MC and a T-47 here. You know it's bad when I have you ranked as the second-best Brandt in the field.
FREE FANTASY BASEBALL ADVICE
Start thinking about selling high on young guns. If you're not in a keeper league, it's a good idea to trade a rookie pitcher, especially one who has been out-performing expectations. For guys like Michael Pineda and Dillon Gee, odds are they will hit a wall when they reach a number of innings pitched that they are not used to from the minors or college. Bite the bullet and try to swap for more established arms to lead you down the stretch run.
Jim Furyk. This one really hurts, Jimbo. I go out in a limb to pick you at the U.S. Open and you don't even make it to the weekend. You are out of my circle of trust. Way, way out. The Grinder is in the field again this week, but you can bet I'll be staying away.
Zach Johnson. ZJ has a fair track record here, including a T-3 in 2004, but I'm more picking him for the fact that it seems like too long since he won a tournament. He got into contention (for second place) at Congressional before fading, but he does have a T-6 at Wells Fargo and a solo fourth at Colonial of late. Again, picks like these are why they pay me the big bucks. For now...
*-- Alex Myers is a contributing editor for GolfDigest.com. Feel free to e-mail him
) since he has self-esteem issues.*