Viral Videos
Golf fan puts Patrick Cantlay on the clock (literally), promptly goes viral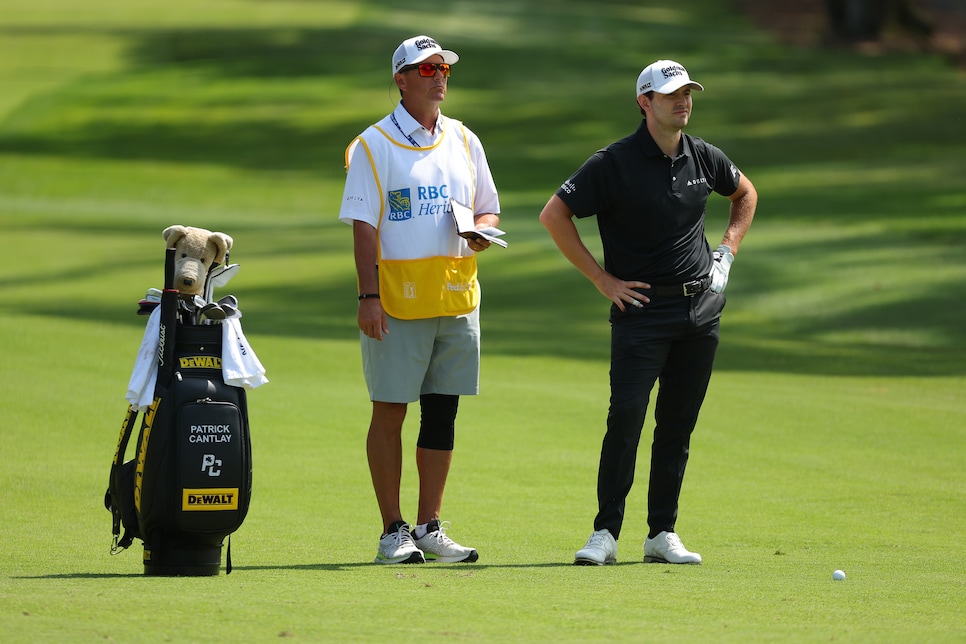 Patrick Cantlay is far from the only PGA Tour pro who should pick up the pace, but he's become the slow-play poster child in recent weeks. It hasn't helped that he's been featured on TV a lot while playing in the final groups at big time events. And, yes, it hasn't helped that at times he appears to be moving at the speed of that sloth in "Zootopia." (Great scene, by the way!)
Anyway, as some of our editors wrote about and others discussed on The Loop podcast this week, until the PGA Tour stars cracking down by penalizing slow players, there's not much of an incentive for change. But that could take a while since the last slow-play penalty doled out to an individual at a reguar tour event happened when Cantlay was still a toddler. And that's not what the USGA had in mind with that whole "While we're young!" campaign.
So in the meantime, one fan decided to put Pat on the clock. Literally. And he promptly went viral. Check it out:
Nearly three minutes to hit a golf shot. Wow. That's brutal.
Again, Cantlay isn't the only offender out there. And he found himself in some tricky spots on Sunday at Hilton Head while finishing third at the RBC Heritage. In particular, with that wild chip shot off a bulkhead. But at some point, you've got to start pulling the trigger sooner. Matt Fitzpatrick and Jordan Spieth nearly ran out of daylight for their playoff.
Cantlay is well aware of his reputation—so is his caddie, who flipped off a heckler during the tournament—in this regard. Just check out the cheeky caption he tweeted after making a hole-in-one on Friday:
But something drastic needs to happen for him and others to make real change. Penalties seem the most obvious solution, but public shaming like this can't hurt. So to the fan who shared this video, thank you for your service.