The Loop
Mixed Blessings: Tour pros are increasingly playing with diversified iron lineups -- with good reason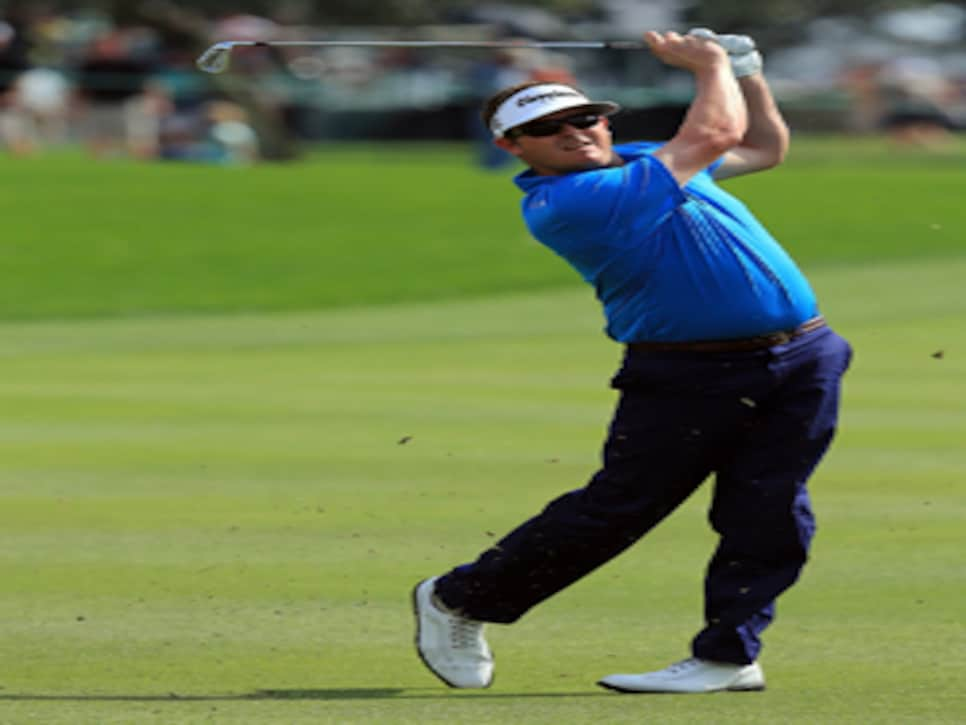 Just four years ago at the 2009 Honda Classic, no more than a dozen players were using mixed sets. Lately, however, iron lineups on the tour are seeing more breakups than a busy divorce lawyer.
At the Zurich Classic of New Orleans, 68 players had at least one iron that was a different model from the rest of their set. Of that number, 25 had two or more clubs that varied from the rest.
The use of mixed sets has changed over the last decade, with many players gravitating toward them in the early-2000s before a slowdown later in the decade when hybrids became more prominent. Now the return of utility irons as a viable long-iron alternative has swung things back the other way.
Although splitting iron sets is again fashionable, it is not revolutionary. When Lynx introduced its game-improvement Black Cat irons in 1995, Fred Couples put the 2-, 3-, 4- and 5-irons in his bag while keeping his Lynx Parallax 6-iron through pitching wedge. Johnny Miller also said that when Callaway came out with its Great Big Bertha tungsten-titanium irons, he replaced his Callaway X-10 long irons with the easier-to-hit clubs.
According to Rodney McDonald, director of tour operation for Cleveland/Srixon, the process is just part of the evolution of set makeup.
"From a player standpoint it is just a continuation in the process of fine- tuning their equipment and worrying more about what 14 clubs are best for their game rather than about whether their clubs all 'match' cosmetically," said McDonald. "From the manufacturer's standpoint, as players go in this direction, it is our responsibility to provide them with options. We can't expect to bind them contractually to 11 or more clubs and not have these choices."
Of course, astute players have always paid attention to their set composition. It started with wedges and then moved to the long end of the set with fairway woods and then hybrid clubs. Players will hit whatever they have to hit to carry the ball a certain distance and stop it.
Charlie Beljan is an example. Earlier this year he noticed that he almost never hit his 3-wood because it didn't fit into any distance slot he normally faced. Not liking hybrids, Beljan emptied his bag of all fairway woods and added three Cleveland 588 MT irons (2- through 4-iron) to go with his Cleveland 588 CB irons (5-iron through PW). "I've always loved to hit irons," said Beljan. "When I won the U.S. Junior, I used a 1-iron and didn't have a 3-wood then either. Now I have a good transition through my iron set."
One of Beljan's Cleveland stablemates, Jason Kokrak, employs three types of irons, using a 588 MT 3-iron, 588 CB 4- and 5-irons and the 588 MB model for his 6-iron through pitching wedge. Other players utilizing three types of irons include Titleist's Graham DeLaet and Martin Flores, Callaway's Luke List and, on occasion, Nike's Carl Pettersson.
Although many players who break up their iron set stay within a given company's clubs, some do not. Brian Gay, who for years used three or even four different types of Mizuno irons to make up his set, currently uses TaylorMade's RocketBladez 4- and 5-irons and Mizuno's MP-60 for the rest of his irons. That allows Gay to get the height and distance he needs with the long irons and control with the shorter clubs.
Consumers pay attention to anything that's going on at the professional level with equipment, and split sets are no exception. In fact, the idea has been tried before with mixed results. Langert Golf's Transition irons and Cleveland Golf's "One-at-a-Time" system in the early 1990s are examples of an idea that may have been before its time as both failed to catch on. Companies now, however, are much more willing to accept special orders for sets that comprise two or even three different models at minimal cost or even no charge.
Then there's the fact that some "split sets" are not truly "split sets." Nike's Pro Combo model, for example, is really three different sets of irons in one. As a result, players benefit from the extra attention designers have paid to each end of the iron spectrum -- particularly in the better-player designs. Sets that used to start and end with the same basic design are now more likely to morph from club to club. Long irons now boast wider soles with cavity-backs that provide greater perimeter weighting while, in some instances, short irons are more blade-like, with narrower soles and centers of gravity higher up to help keep ball flight down -- something most better players desire in their scoring clubs.
Still, some prefer a different look, including Champions Tour star Bernhard Langer, who uses a set comprised of Ben Hogan Apex long irons (3- through 5-irons) and Adams Idea Pro Black MB (6-iron through pitching wedge).
"I've tried going with one or the other, but this combination just seems to work for me," said Langer.
Since Langer has won the money title four of the last five years, there just might be something to mixed sets.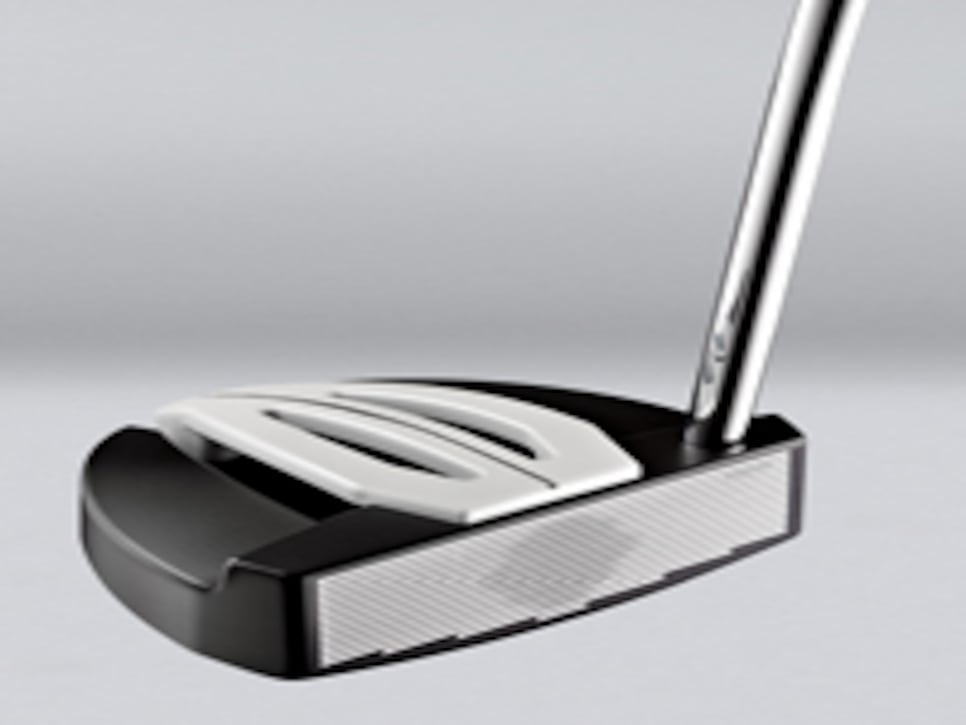 PRICE: $305 (Adjustable: $340)
Variable-depth grooves milled directly into the face (deeper in the center and shallower toward the heel and toe) are designed to make mis-hits go the same distance as center strikes.
Jason Dufner played a Scotty Cameron by Titleist Futura X prototype mallet at the Zurich Classic of New Orleans. The club is the same model as the one Adam Scott used to win the Masters, but unlike Scott, Dufner's was a conventional-length 34 inches. ... One player who had been anchoring but did not at TPC Louisiana was Retief Goosen, who switched from a TaylorMade Spider midsize to the company's new counterbalanced Daddy Long Legs model. The move worked: Goosen ranked fifth in strokes gained/putting in his first tournament with the club.