The Loop
Golf Digest's Max Adler savors U.S. Amateur experience
With 312 qualifiers, there are plenty of great stories at this week's U.S. Amateur. Forgive us if we focus on one close to our hearts.
Golf Digest staff writer Max Adler fulfilled a longtime dream by playing in the world's most prestigious amateur golf tournament. And while his scores weren't quite what he would have liked, they didn't taint the special memory he made playing at The Country Club in Brookline, Mass.
"I feel like a pretty beaten man after playing The Country Club," Adler said following a seven-over-par 77. "It was the sternest, longest, but most importantly, most beautiful test of golf I've ever experienced."
Adler's two-day total of 153 wasn't enough to make him one of the 64 golfers moving onto the match-play portion of the event at the historic course known mainly as the site of amateur Francis Ouimet's stunning win at the 1913 U.S. Open. Fellow staffer Ron Kaspriske snapped a photo of Adler teeing off on Day 1: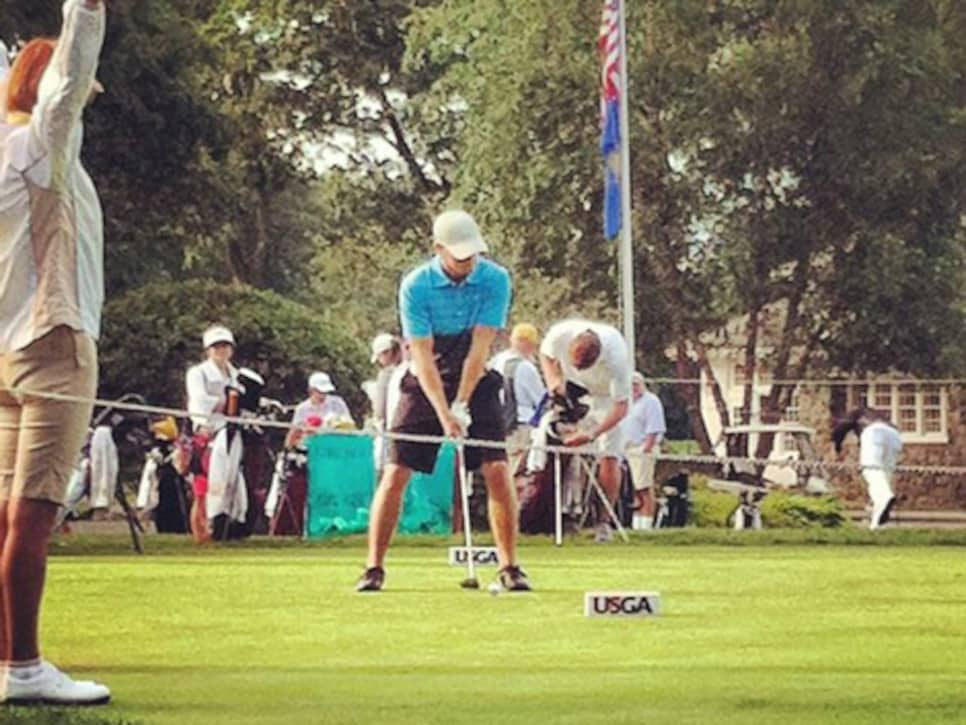 "It was a new experience to have upwards of 30-40 people watching you play," Adler said. "Not exactly a big gallery, but it makes it different."
"It was good fun to play alongside some much more talented college bucks," Adler said. "I didn't play great, but was happy to soak it up."