The Loop
Golf Digest's Hot List vs. Sports Illustrated's Swimsuit Issue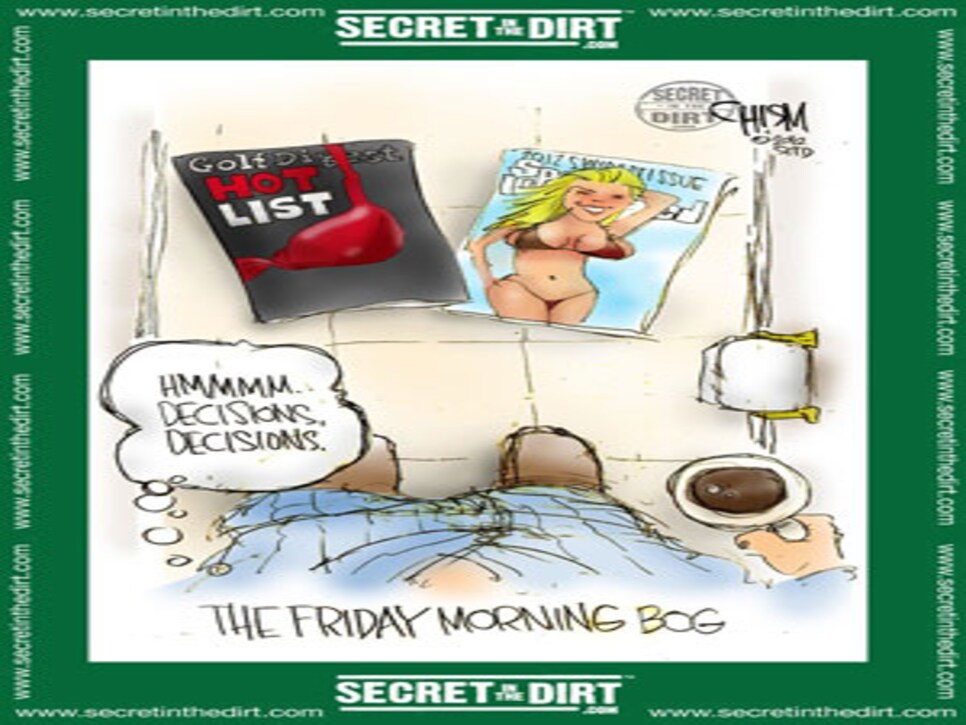 Studies have shown that the average male spends a lot of time thinking about women. The average golfer? Well, his daydreams are just as likely to include a round of golf in a tropical paradise as they would supermodels on the beach.
Apparently, Steve Elkington agrees. The 1995 PGA Championship winner posted the following on Twitter Friday: "If any Women wonder what GUYS really like ...... We'll ..Er ... Friday mornin bog has to be up there....."
The tweet then linked to an illustration (left) posted on Elk's mostly-instructional website, www.secretinthedirt.com.
So, we want to know: which of these two magazines do you look forward to getting the most? Don't worry, if you side with the bikini beauties, our feelings won't be (too) hurt...
(Illustration by CHISM/www.secretinthedirt.com)