News
Golf Digest Tournament Predictor: 2017 Travelers Championship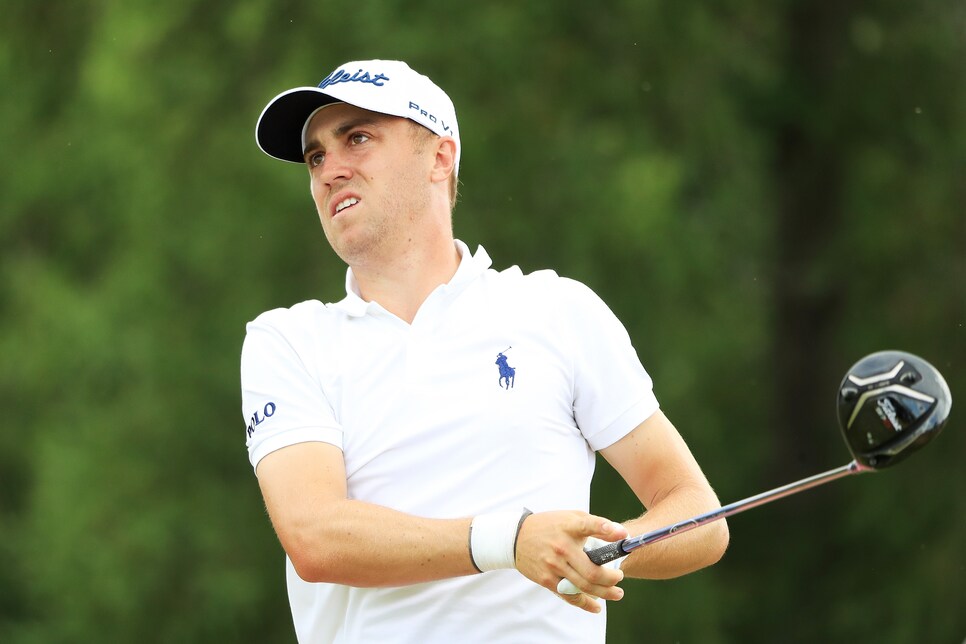 The Golf Digest Tournament Predictor had a relatively strong start in its debut last week at Erin Hills. Professor Lou Riccio's top 10 picks included champion Brooks Koepka, co-runner-up Hideki Matsuyama, Rickie Fowler (T-5) and Justin Thomas (T-9). The model wasn't perfect -- highlighted pick Jon Rahm missed the cut, as did four of the top seven selections. Nevertheless, given the world's top three players missed the cut at a major for the first time in history, it merely demonstrates the fickle nature of the sport.
With the U.S. Open in the rearview mirror, the tour turns its attention to Cromwell for the Travelers Championship. Held at TPC River Highlands, it's one of the smaller venues on tour, weighing in at 6,800 yards (or 1,000 shorter than Erin Hills). Historically, it's an event that caters to strong approach players, as well as those with sound short games. Not to say its adverse to bombers, as Bubba Watson is a two-time tournament champ.
Moreover, while the Travelers usually lacks the marquee names of other tour stops, this year's field is loaded with the likes of Jordan Spieth, Jason Day, Rory McIlroy, Justin Thomas and Patrick Reed.
If you want to win at River Highlands, prepare to go low. The average winning score is 15-under par the past three seasons. Perhaps it's no surprise Jim Furyk's historic 58 came in Cromwell.
But enough rambling; here's what the Professor has to say for the 2017 Travelers Championship.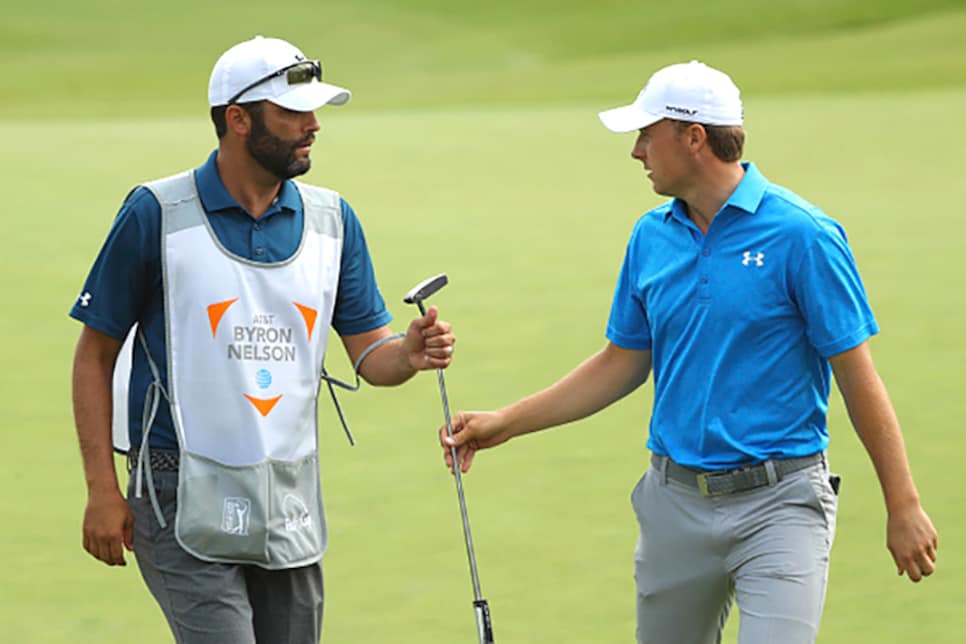 Photo by Scott Halleran/Getty Images
Professor's Explanation: The top three picks come out strong (in the event) almost every time. Their "long term" stats are so good, they get strong results on almost any course. But as we saw at the U.S. Open, even these guys don't get it together every week. They have all been playing below their standard form. Maybe last week will shake them up a bit and get them back to form.
I really like the bunch after those three. I was pleased the model found that the games of those seven are quite suitable to this course since most of them have been playing to form lately, and if they keep it up they have good shots at being near the top on Sunday. And Snedeker, Thomas, Reed and Casey all have something to prove after last week.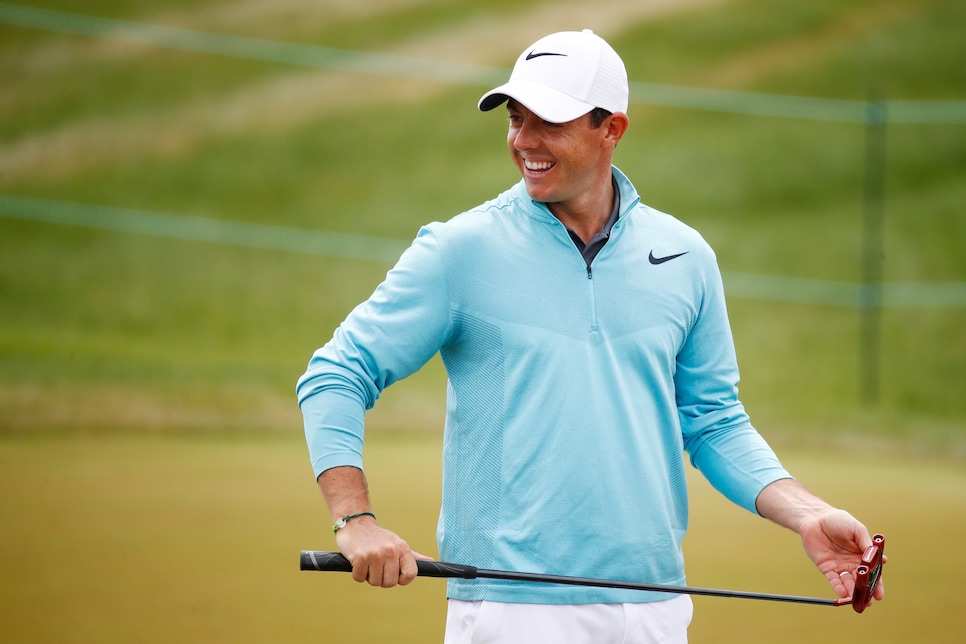 Expert Analysis: Admittedly, a tad torn. I was hoping the machine would see through the stardom smoke and pick a handful of underdogs to watch. Instead, it's a copy-paste of the OWGR ranking.
Conversely, they are the best players in the world for a reason, and theoretically should be able to dominate a course with so few defenses.
I like the Snedeker pick; he's logged top 15s in his past two appearances in Cromwell, and is coming off an impressive showing at Erin Hills. In limited outings, Casey's also enjoyed success, with a runner-up in 2015 and T-17 last year.
Simpson is a bit of a stretch; he does have a T-5, but has failed to post a top 10 in six other appearances. Can't get behind Na, either; he's missed the weekend his past three trips here, and his only performance of note (T-9) came in 2007.
As for Spieth, Day and McIlroy: they definitely aren't my favorites. Spieth's flat stick continues to be an issue, and though River Highlands' greens will be a respite from the Open dance floors, he's not shown the type of putting consistency that instills conviction. I don't think Rory's necessarily having serious familiarization issues with his new sticks; nevertheless, it'd be nice to see a decent round with the TaylorMade bats before claiming he's back. I'm least worried about Day. He missed the cut at Erin Hills and doesn't have the look of a top-5 player at the moment, but he showed promise at the Memorial and turned in a runner-up at the Nelson. If you're going with a big gun this week, Day's the pick.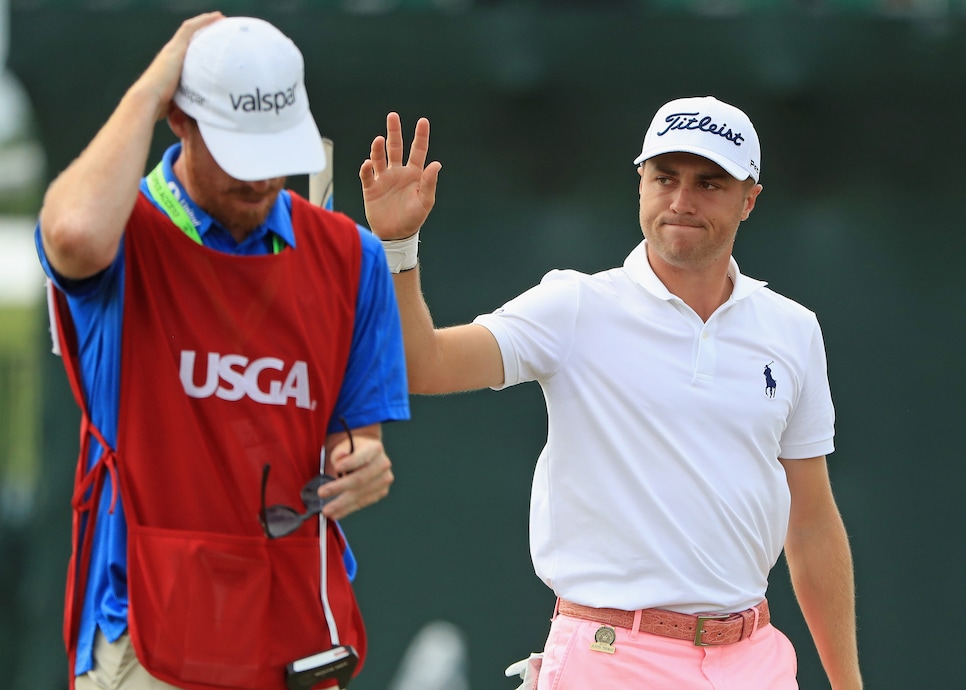 Expert Explanation: Half of this is riding the hot hand; after all, dude shot a 63 at the U.S. freaking Open. But what really spurs the Thomas pick is his experience at River Highlands, shooting a 62 last year to finish T-3. This is known as a shotmaker's course, a sentiment that suits Thomas and his iron game (fourth in strokes gained: approach). Mentioned above, this course facilitates its share of low scores, and no one racks up the red better than Thomas, leading the tour in birdie average.
I was surprised Berger wasn't on the professor's top 10. He won in Memphis just two weeks ago, and entered the final round at Travelers last year with a three-shot lead before firing a Sunday 74 (which is like an 80 at any other venue). Still, ranking 16th in birdie average and 22nd in strokes gained, Berger has the ceiling to find the winner's circle this week.
Also envisioned to go low: Reed. He's finally fixed his equipment issues, evidenced in a top 15 at the U.S. Open, and finished 11th at the Travelers in 2016. Finally, Harman seems like the trendy pick, but he did finish third here in 2015. Coupled with his execution this campaign (three top 3s, six top 10s, 11th in strokes gained: putting), Harman deserves a spot in your picks.
[WATCH GOLF DIGEST VIDEOS]