News
Golf Digest Tournament Predictor: 2017 Greenbrier Classic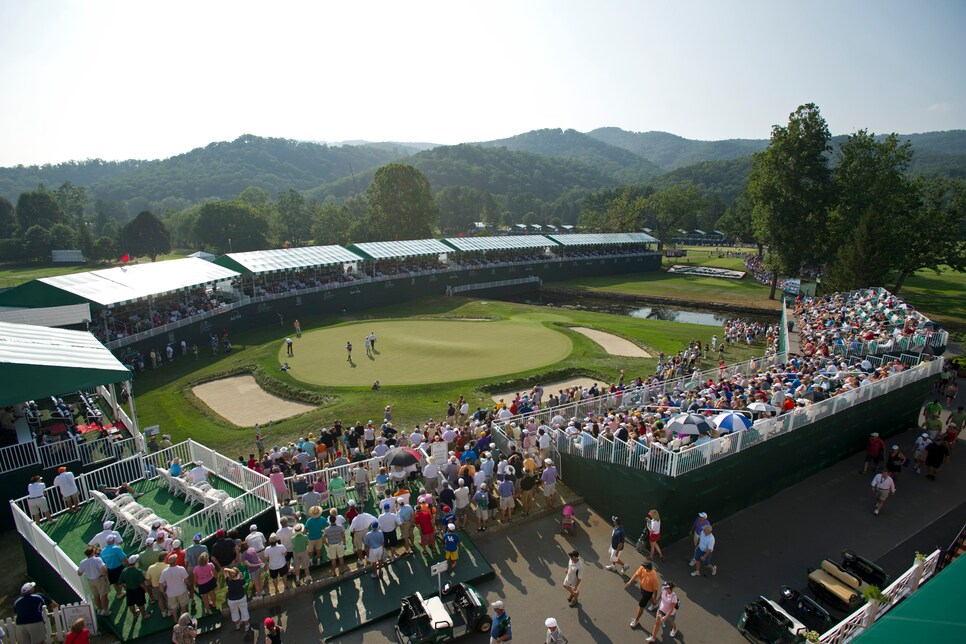 Welcome to the Golf Digest Tournament Predictor. Each week we'll pit a machine's tournament forecast against our expert's picks. Follow along and watch for the chance to play along in the near future.
Last Week Recap: Professor Lucius Riccio's model had it's first off-week. Rickie Fowler finished T-3 with Marc Leishman contributing a T-5, but Patrick Reed was the only other top 20 in the professor's picks. Our expert did slightly better, picking Fowler and runner-up Charles Howell III, along with Reed and Bill Haas (T-13). It wasn't pretty -- our version of a 7-6 football game -- but man beats machine for the second straight week, jumping ahead on the season scoreboard.
This Week: After deadly floods canceled last year's event, the PGA Tour returns to the Greenbrier's Old White TPC. Built in a traditional parkland framework, the course is relatively tight off the tee, favoring those who are accurate with the driver. Despite boasting a par 70, players have historically gone low at this event, with 13-under or better winning five of its six competitions. And though it doesn't boast a strong field, household names like Bubba Watson, Patrick Reed and Phil Mickelson will be teeing it up in West Virginia this week.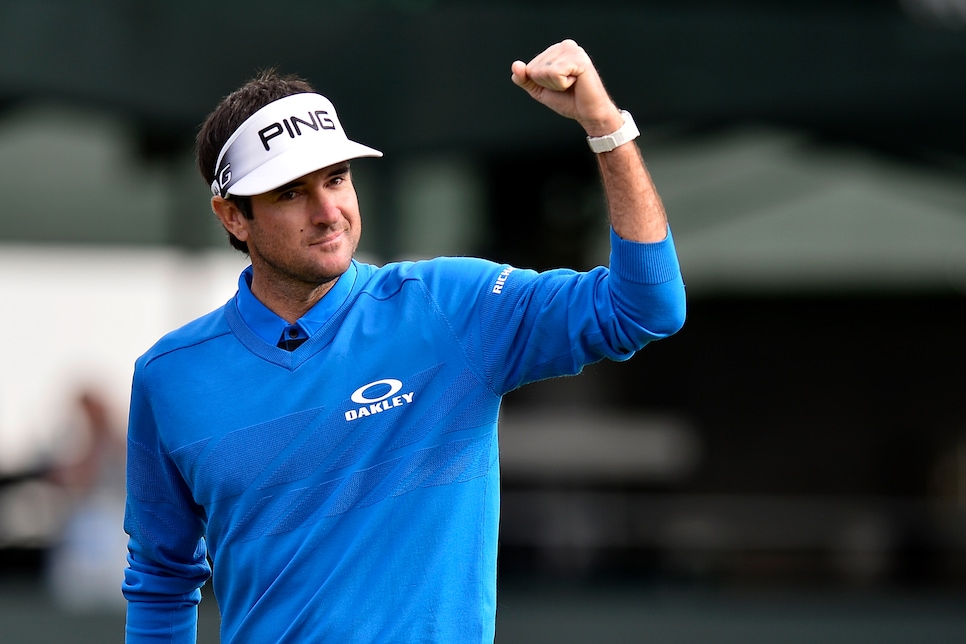 Professor's Explanation: The model has been accused of picking the "chalk." Well the model is based on history and the "chalk" are players with the best history. In this case it picks two top players. Unfortunately they haven't been playing to form so anything can happen. Several of my other picks have played well lately so they might do as well as the model predicts. But just so you know the model does not believe recent play is as important as overall play. Only time will tell.
Expert Analysis: Well, clearly recency bias is not factored in. Bubba's missed four of his past five weekends in stroke play events, and currently sits 115th in the FedEx Cup. Perhaps Professor Lou's computer thinks it's 2014.
In his defense, Watson does have a home in the Greenbrier neighborhood and has made the cut in three tournament appearances (his best finish a T-13). That said, even in a weakened field, Watson's not a name that jumps off the page.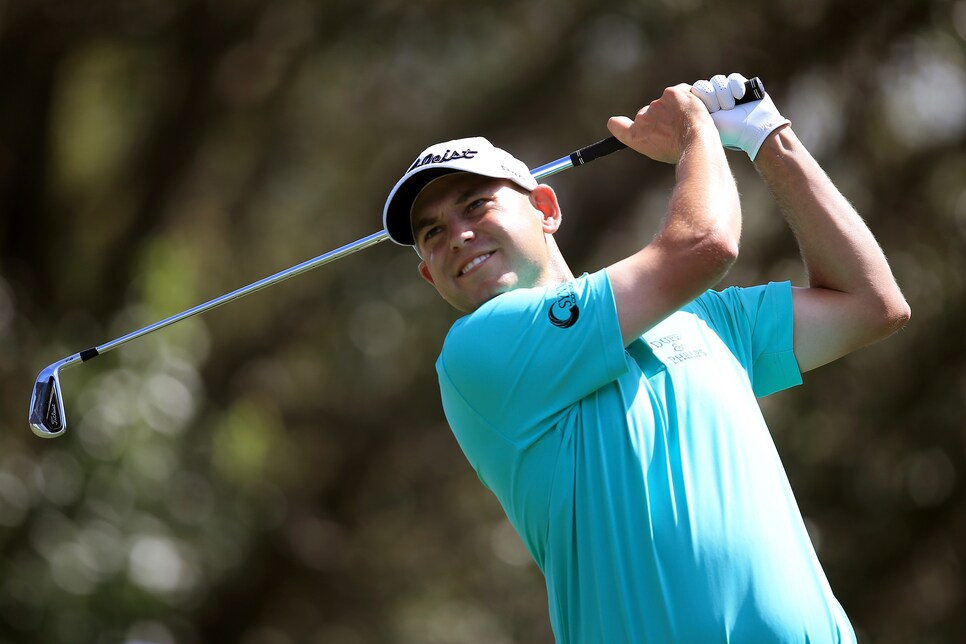 Sam Greenwood/Getty Images
Other than that, nothing too egregious from the professor. Finau and Haas are solid, safe picks. Finau's quietly put together a strong campaign, ranking eighth in strokes gained: tee-to-green and fifth off-the-tee, and though he hasn't posted many top-10 finishes, Haas has been a top-25 machine in 2017 (11 in 17 events). I also like Rodgers as a wild-card pick, as he's shown flashes of potential in the past month. Henley is a fickle squirrel: his stats paint a pretty picture -- and thus (likely) boosting his projection in the professor's model --- yet he has just one top-25 in eight events since his win at the Shell Houston Open. He does have a top five at this event, however, and likely earns a spot in your lineup.
As for Mickelson, I'm on the fence. He certainly has the short-game dexterity this course requires, and I wouldn't be surprised if Lefty was in the mix on Sunday. Conversely, this is Phil's first tournament since breaking up with Bones; though I personally think having his brother on the bag will be advantageous, I don't assert this will be the spot for his first win in four years. Throw in his wildness off the tee -- a shortcoming that's severely penalized at the Greenbrier -- and I'm staying away.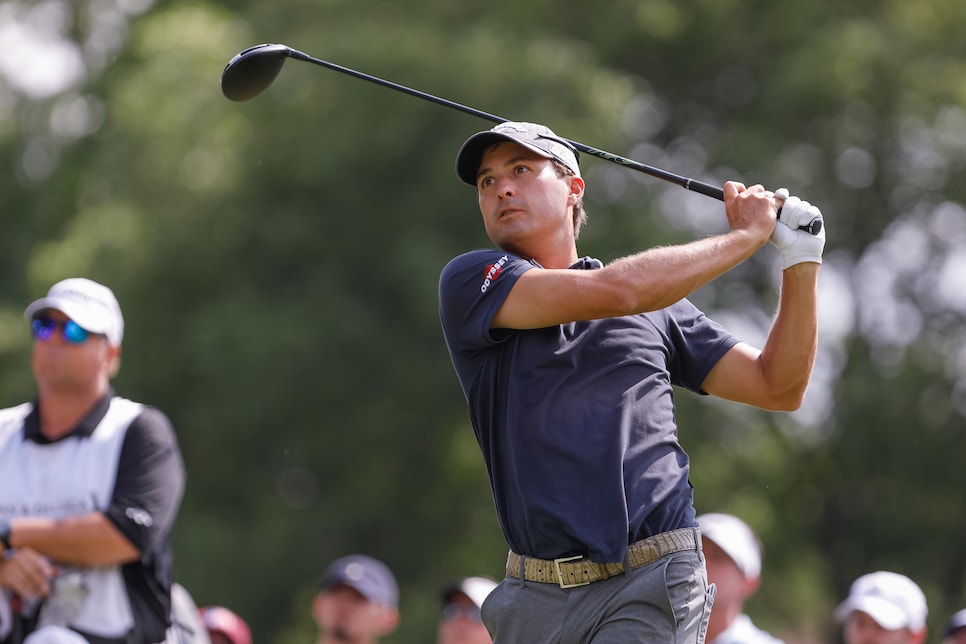 Expert Explanation: Does Kisner even need rationale? Kisner has six top-10 finishes on the season, and was a runner-up the last time this event was played. This venue is built for his game, ranking sixth in strokes gained: approach and 10th in driving accuracy. Given his recent dividends -- a win at Colonial and T-6 at the Memorial -- we're going to keep riding the hot hand.
Though he's fallen off the map since winning the Greenbrier in 2015, Lee is enjoying a mid-season revival, with three top-six submissions in his last six events. Though his iron play has been dicey the past two seasons, he's starting to regain his 2015 form, when he finished fourth in strokes gained: approach. Look for Lee to continue the bounce back this week.
Finally, Bradley hasn't won an official event since 2012, but's coming off consecutive top 10s at the Travelers Championship and Quicken Loans National. Hitting over 68 percent of his greens in regulation (20th on tour) and raking 11th in tee-ball accuracy bodes well for a good showing, and he's proved in the past he can get it done at Greenbrier, turning in a T-4 at the 2014 tournament.