The Loop
Golf Digest Podcast: What can we reasonably expect from Tiger Woods in his return?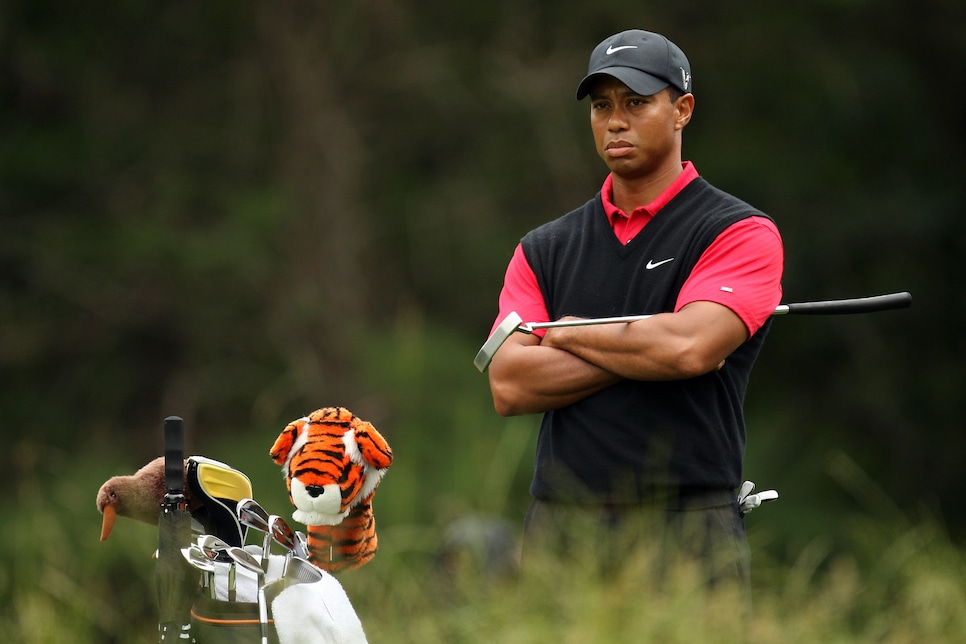 Updated: This podcast was originally recorded on Sept. 7, when Woods announced his hope to play in three events. Now that he's officially back, it's worth revisiting what we discussed that day.
It was a sleepy Wednesday morning until Tiger Woods woke up the golf world with the announcement of his anticipated return to the course this fall after more than a year away from the game. The 227-word story on TigerWoods.com wasn't long on details, but was packed with promise as suddenly the Safeway Open Oct. 13-16 became the most anticipated season-opening stop in recent PGA Tour history.
What exactly does the future hold for Tiger as his tournament calendar now has penciled in a visit to Napa in October, followed by the Turkish Airlines Open in November and his own Hero World Challenge in December? It's a difficult question to answer with much authority given that Woods has offered little information regarding what he's been doing during his rehabilitation from back surgeries and how past injuries might be impacting his approach to the game moving forward.
In this week's Golf Digest Podcast, Alex Myers, Sam Weinman and I do our best to offer educated guesses on what to expect from Tiger in his return. What will Tiger—or the golf public—view as a success in Woods' first few starts? Making the cut? A top-20 finish?
Meanwhile, how long a honeymoon does he get from fans longing for him to be the Tiger of old? What if the chip yips and driver problems return? Is there a point where Tiger says enough is enough and hangs up his golf bag for good? And what is motivating him now as he comes back from the longest layoff from golf that he's ever experienced?