News
Golf Digest Podcast: Sam Saunders says his grandfather Arnold Palmer still inspires him, but it's his son who unwittingly motivated him to make more cuts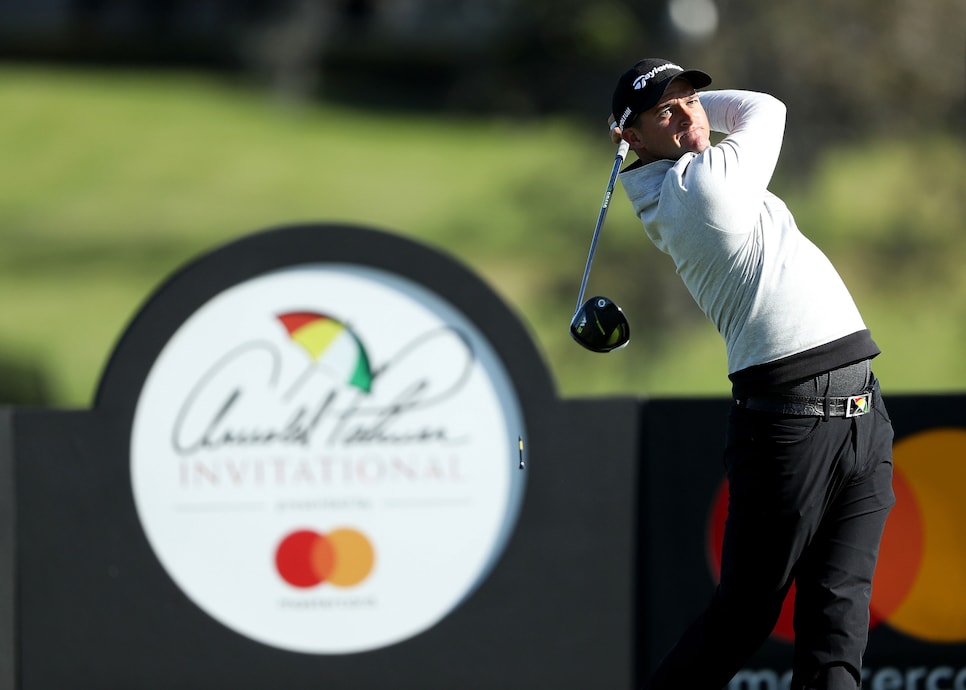 David Cannon/Getty Images
While the death of Arnold Palmer hit the entire golf world hard, it had the most personal impact on those closest to him, specifically his family and friends. More than 16 months later, The King remains an inspiration to many, not the least of whom being his grandson Sam Saunders.
The 30-year-old, playing his fourth full season on the PGA Tour, joined us on the latest edition of the Golf Digest podcast. He was honest in noting that 2017 was a challenging year in the wake of his grandfather's passing. Yet Saunders explained how memories of Palmer, as with so many, sustained him, particularly as he experienced the emotional highs and lows of just missing out on qualifying for the FedEx Cup playoffs but keeping his PGA Tour card via the Web.Com Tour Final Series.
"What I'm most amazed by, especially this past year, is when I think about all the time we spent together and all the help he tried to give me, the more I see how smart he was in knowing what I was going to have to deal with in my career, and also what I was going to have to deal with in his passing," Saunders said. "Without having to say the exact words, I think he knew what this past year was going to be like for me."
Saunders says that he no longer worries about having to prove himself to anyone on tour. His strategy in 2018 is to not chase checks in order to lock up his card for next season, but rather to map out a schedule that allows him to play his best in the quest for his first PGA Tour win. (So far, so good as he has a T-25 and a T-8 showing in his first two starts.)
It's not just Palmer who helped change Saunders' thinking here but also that of Cohen Saunders, a 9-year-old and the oldest of his two boys. You'll want to stick around to the 19-minute mark in the podcast to hear about a light-hearted exchange between Sam and Cohen about making cuts that helps put Saunders' new approach on tour into perspective.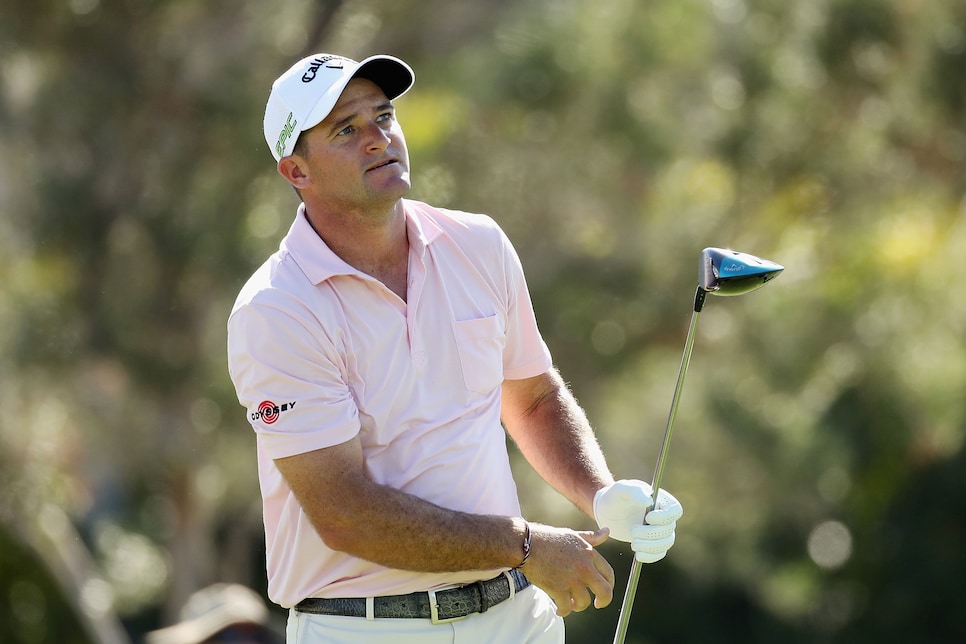 Gregory Shamus/Getty Images