News
Golf Digest Podcast: Recapping an exciting Sunday finish to the 2018 Masters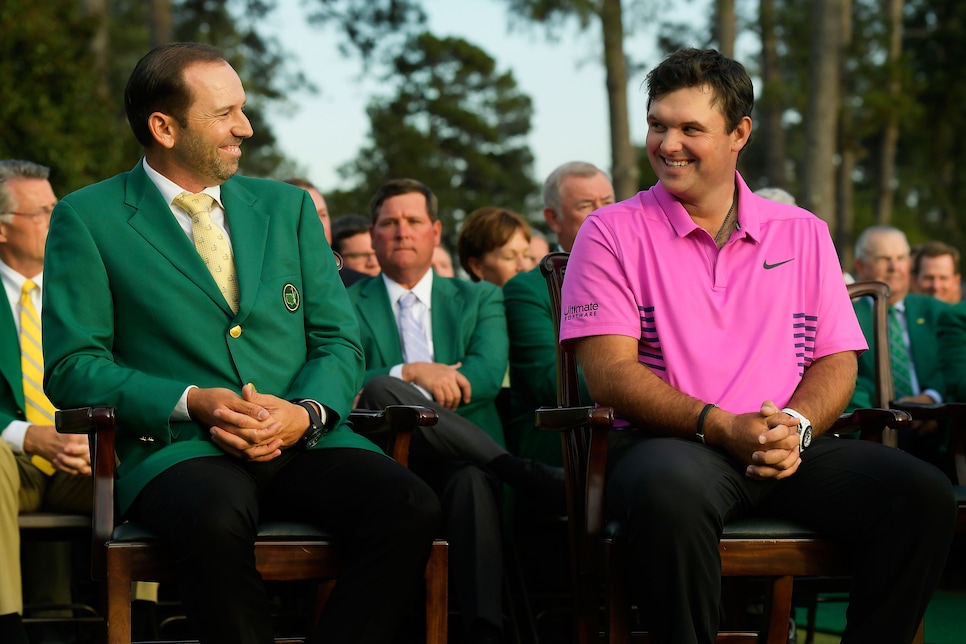 AUGUSTA, Ga. — It was a memorable finish at Augusta National Golf Club, with 54-hole leader Patrick Reed watching challengers chase him throughout the final round, only to hang on and win by one stroke. Memorable, and yet unpredictable, too, given that the protagonists who came after Reed on Sunday weren't necessarily the men most expected to put up the biggest fights.
If anyone was to threaten Reed, it was supposed to be the guy he was playing with in the final twosome, Rory McIlroy. Yet it only took a few holes to see that the Northern Irishman's putter was cold and his rhythm was off, and that his bid for the career Grand Slam would go fulfilled on Sunday.
In his place, Jordan Spieth and Rickie Fowler stepped up to put pressure on Reed and see if the 27-year-old trying to capture his first major title had the mettle over the final few holes.
On the latest edition of the Golf Digest Podcast, I'm joined by Joel Beall and E. Michael Johnson as we breakdown all that we saw on a sunny April afternoon. How did Reed handle the moment—making pars on the final four holes to do just enough to capture the green jacket? What happened to Rory? How close did Spieth come to possibly putting together the greatest final round in major championship history? And what does it mean for Fowler to have put together a closing charge—including a pressure-packed birdie on 18—in his push to join his twentysomething pals as a major winner?
We discuss these topics shortly after Reed slipped on the green jacket on Sunday night.