Golf Digest Podcast: PGA CEO Pete Bevacqua on a busy year ahead, and why he's bullish on golf's future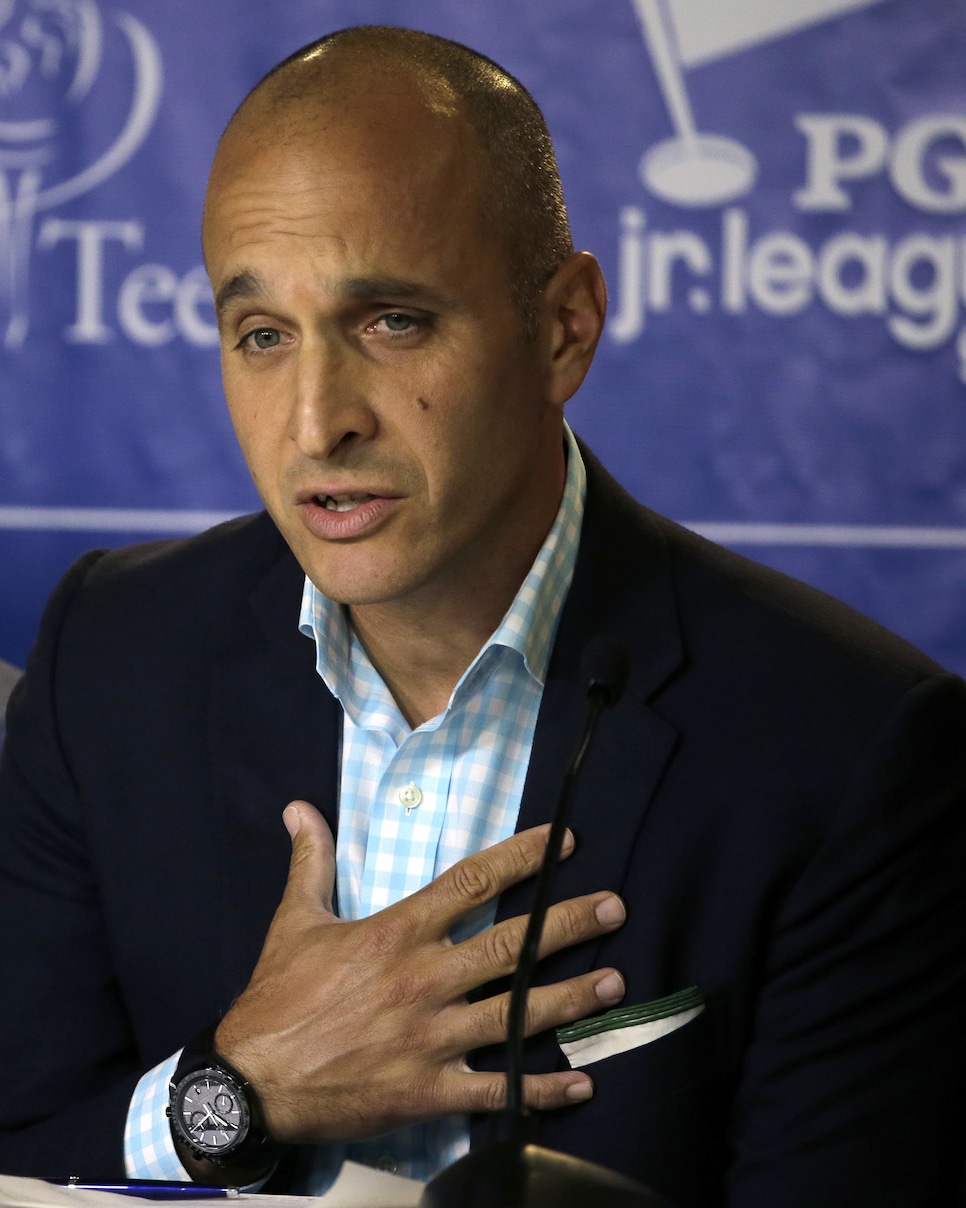 ORLANDO, Fla. -- More than 40,000 golf industry professionals from 74 countries are gathering this week for the annual PGA Merchandise Show. It's just one of several big events that the PGA of America will be involved with in 2016 in what is literally an historic year for the association. In addition to hosting the PGA Championship at Baltusrol Golf Club in July and the Ryder Cup at Hazeltine National in September, the association is also celebrating its centennial, with several tributes being run in conjunction with the anniversary.
In this week's Golf Digest Podcast, PGA of America CEO Pete Bevacqua sits down with Golf Digest's Ryan Herrington to talk about the busy year ahead. The conversation touches on the significance of the association's birthday and the evolution of the PGA of America's role in the game. Bevacqua also offers his thoughts on the significance of golf becoming part of the Olympics, how the Ryder Cup task force is impacting planning for this year's competition and the PGA of America's future involvement with Donald Trump.