Two days removed from playing Oakmont Country Club with several of his new broadcast colleagues at Fox Sports, Paul Azinger is trying his hardest not to let the anticipation for the upcoming U.S. Open get the best of him. The 56-year-old knows there are still seven weeks until the championship, and staring at the calendar won't make the days pass any faster.
Still, there might be no man outside USGA headquarters in Far Hills, N.J., more excited for this year's Open. "I love the event," Azinger said as this week's guest on the Golf Digest podcast. "I think it's the ultimate challenge. I think it's the hardest tournament to win. It's the easiest tournament to get claustrophobia."
Exciting Azinger are the potential storylines to report in his first Open as a main analyst for Fox, starting with tradition-rich Oakmont and how players will adjust to the difficult layout. There's Jordan Spieth, the defending champ, and how he might bounce back from his stumble at the Masters. And could this be the venue where Phil Mickelson finally gets his Open win and completes the career Grand Slam?
Arguably the subplot that has Azinger most excited: Will the field include Tiger Woods?
The former PGA champion has always had a great deal of respect for Woods and his accomplishments, but believes things have to be different for Woods, physically and mentally, if the former World No. 1 is to have any real success in a comeback.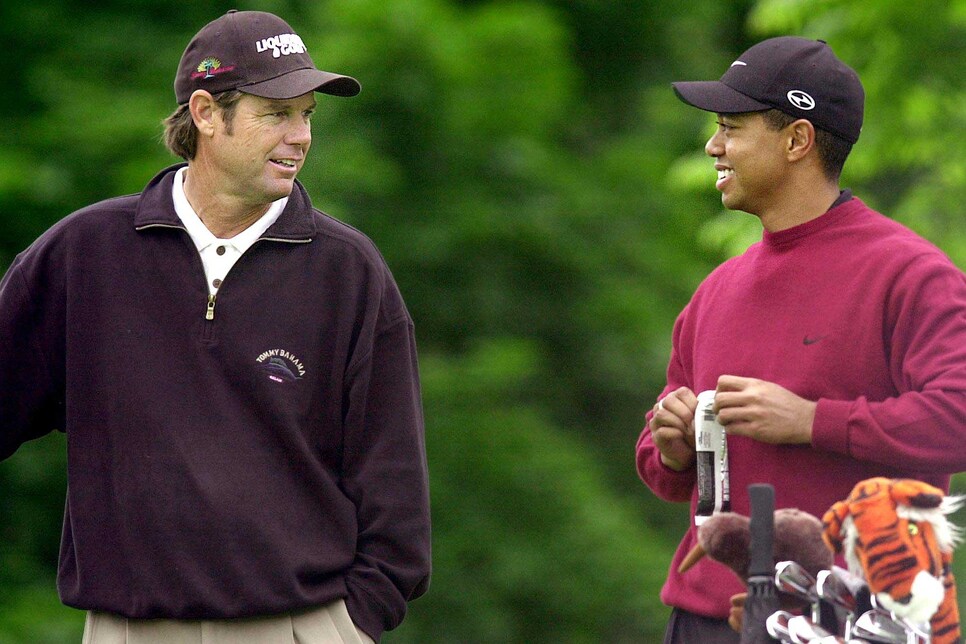 "I just hope Tiger can simplify what has been made very complicated," says Azinger regarding Woods' swing. "He kind of went from artist to engineer. And the engineer wasn't very good.
"Tiger fell into this trap where he's thinks the swing makes the shot. … I feel like the guys who allow themselves to get into deep slumps, they somehow adopt the philosophy that the swing makes the shot. They get all swing conscious, and that's going to cause you to trend downward big time.
Azinger also discusses expectations for his first go around with Fox, offers his thoughts on tour pros passing up the Olympics and explains why he thinks seeing shirtless American golfers on vacation is good for the game.