The Loop
Golf Digest Podcast: NBC's Dan Hicks on inter-office romances, Tiger Woods vs. Michael Phelps & working with Johnny Miller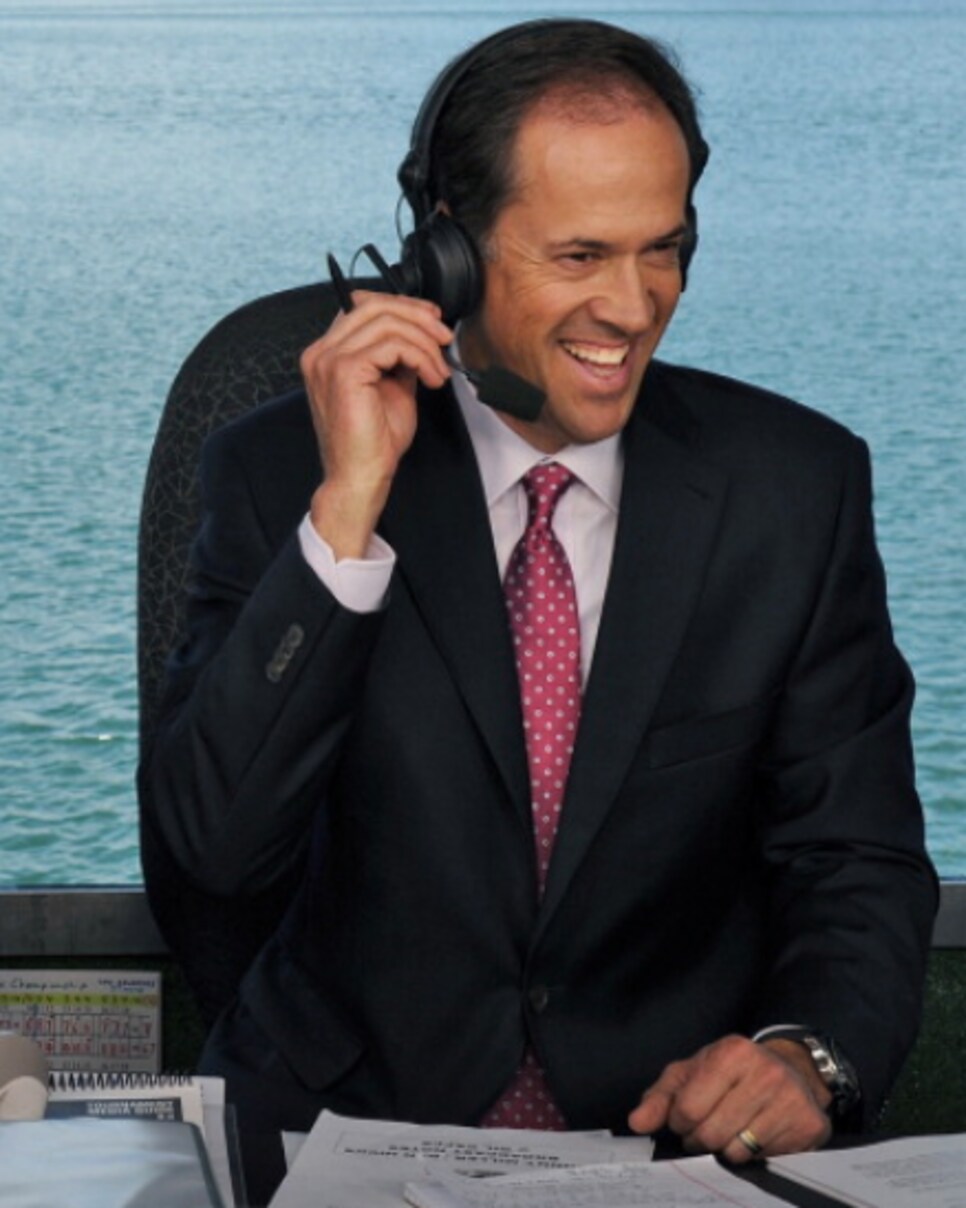 During a two-month span in 2008, Dan Hicks called two of the most famous sporting events in recent history. First, Tiger Woods' won the U.S. Open at Torrey Pines ("Expect anything different?!"). Then, Michael Phelps, thanks in large part to teammate Jason Lezak ("Unbelievable at the end! He's done it! The U.S. has done it!"), made history at the Olympics in Beijing with eight gold medals.
"I'll never forget, we got out of Beijing and Rowdy Gaines (swimming broadcast partner) said, 'you've got to write a book about the past two months!'" Hicks told us in our talk. "The more I thought about it, I thought, well, maybe he's right. That's how incredible it was."
Of course, there have been many more memorable moments in Hicks' 25 years in the booth. The NBC announcer has had a front-row seat for the entire careers of both Woods and Phelps, while covering the biggest sporting events around the globe.
And ahead of this year's Players Championship, Hicks, who will once again anchor NBC/Golf Channel's coverage, joined the Golf Digest Podcast to talk about what it's really like to work with Johnny Miller, the Woods-Phelps comparisons, his favorite sports theme song, inter-office romances and more. Here's a breakdown of our discussion:
1:15 . . . Previewing the Players and where it ranks on the golf schedule
12:00 . . . Was Johnny Miller a little upset that Henrik Stenson matched his Sunday 63? (SPOILER ALERT: YES!)
25:30 . . . His times with Tiger Woods in the TV booth
32:00 . . . Comparing Tiger Woods to Michael Phelps
35:30 . . . How he met his wife, Hannah Storm, in an office elevator
37:00 . . . His (very) friendly rivalry with Jim Nantz