The Loop
Golf Digest Podcast: Miss America 2015 on pageant life, playing in pro-ams, and how to get more women into golf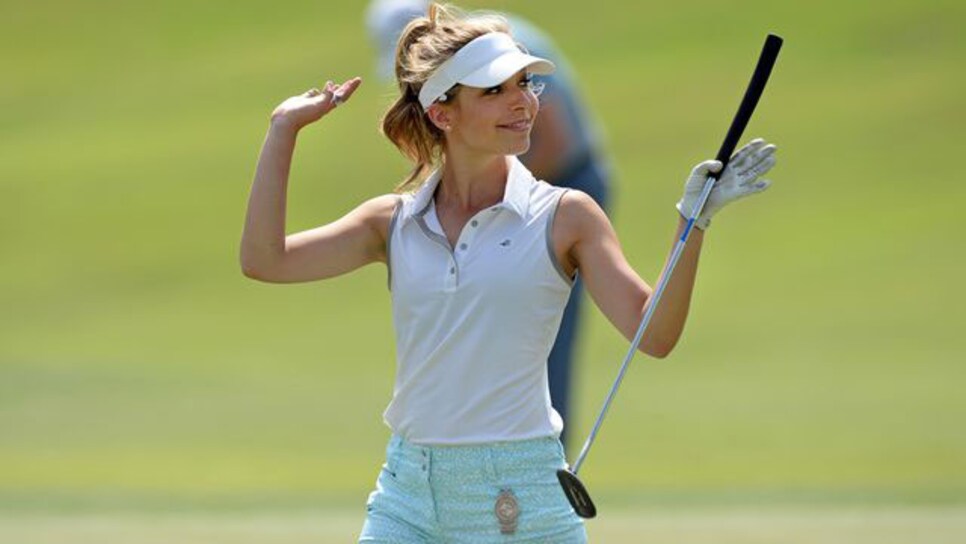 What happens after that glitzy crown is put on your head as Miss America? A lot of travel. Fortunately, for Kira Kazantsev, she often had her golf clubs with her.
As Miss America 2015, Kazantsev said she traveled 20,000 miles per month as a national goodwill ambassador for Children's Miracle Network Hospitals and promoting her personal platform, Love Shouldn't Hurt, which raises awareness of domestic violence. "A lot of people don't realize how much work it is," said Kazantsev, who won the country's most famous pageant representing New York.
With that busy, but exciting year behind her, Kazantsev sat down with us to talk about life as Miss America, how Gary Player helped improve her golf game, playing in pro-ams, and how to get more women into the sport.