The Loop
Golf Digest Podcast: Mike Tirico on the Ryder Cup, his Super Bowl prediction, and why we should thank Tiger Woods and Chris Berman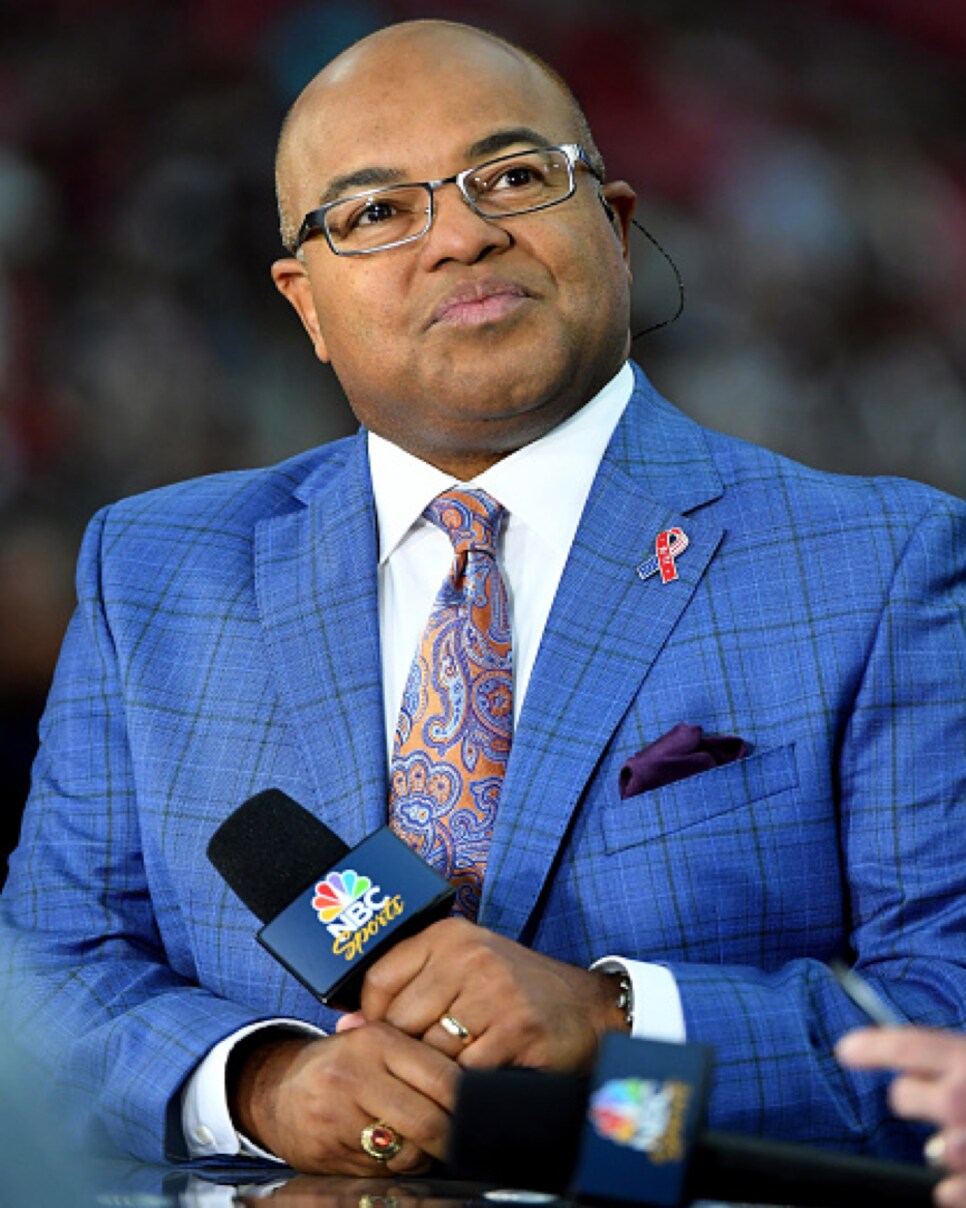 Mike Tirico's move from ESPN to NBC in July couldn't have come at a better time. It kicked off the start of an incredible 11-week stretch for the versatile announcer that saw him cover the Open Championship at Royal Troon, the Olympics in Rio, college football and the NFL, including his new gig as host of Football Night In America from NBC's Sunday Night Football. And this busy period will conclude with him in the role of studio host for one of his favorite events, the Ryder Cup.
Tirico has covered a wide array of big events through the years, but at Golf Digest, we remember two in particular. They were back-to-back Open Championships in 1999 and 2000. In the latter, Tiger Woods completed the career Grand Slam at 24 with a dominant win at St. Andrews. In the former, Jean van de Velde suffered one of the biggest collapses in sports history at Carnoustie, which Tirico has called "the most unique moment" of his career.
We can only hope this year's Ryder Cup reaches that level of memorability, and before Tirico headed to Hazeltine, he joined us on the Golf Digest Podcast to offer his thoughts on this year's matches and why the event has grown to be the sporting spectacle it is today. As for his own golf? Let's just say he doesn't plan on joining the senior tour when he turns 50 in December. Then again, with such a hectic work schedule there hasn't been much time to play.
Among other topics, we also discussed Tirico's transition to NBC, his place in cable TV history, his Super Bowl prediction and why we all owe Tiger Woods and Chris Berman (Yes, Chris Berman) a debt of gratitude. Have a listen: