News
Golf Digest Podcast: Live from the 2018 Masters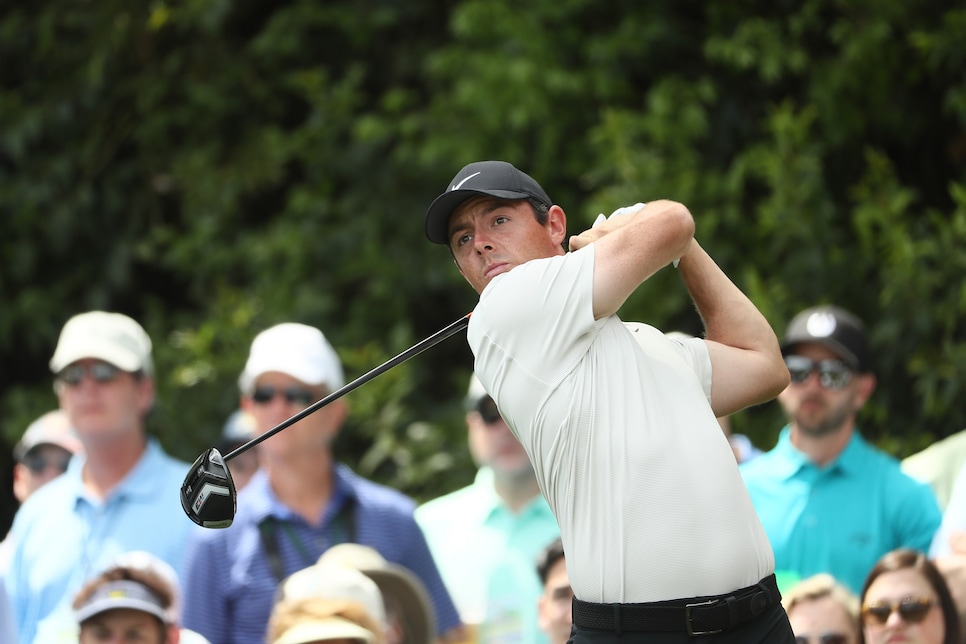 AUGUSTA, Ga—This Masters was billed as one of the most anticipated in the tournament's history. Through two days at Augusta National, its lived up to the hype.
Thanks to a six-under 66 on Friday, Patrick Reed sits atop the leader board heading into Saturday. But the path to Reed's first major is cluttered with competition; the six players behind him all rank in the world's top 16, including stars Jordan Spieth, Rory McIlroy and Dustin Johnson. We'd be remiss in forgetting Marc Leishman, who boasts 10 top 10s across the world since 2017. The Aussie will be joining Reed in the final group on Saturday.
And it's not just players Reed has to deal with, as an ominous weather forecast illustrates wet and windy conditions for Round 3.
Unfortunately, not all our storyline hopes came to fruition. Though he made the cut, Tiger Woods (+4) is out of the running. Same goes for Phil Mickelson (+5). There will be no repeat for Sergio Garcia, whose drive was derailed at the hands of the 15th on Thursday.
Golf Digest's Ryan Herrington, Brian Wacker and Joel Beall report live from Augusta National on these items and more on the latest Golf Digest Podcast: