The Loop
Golf Digest Podcast: Kyle Thompson on winning in crazy winds, Web.com Tour life, and his prized letter from Arnold Palmer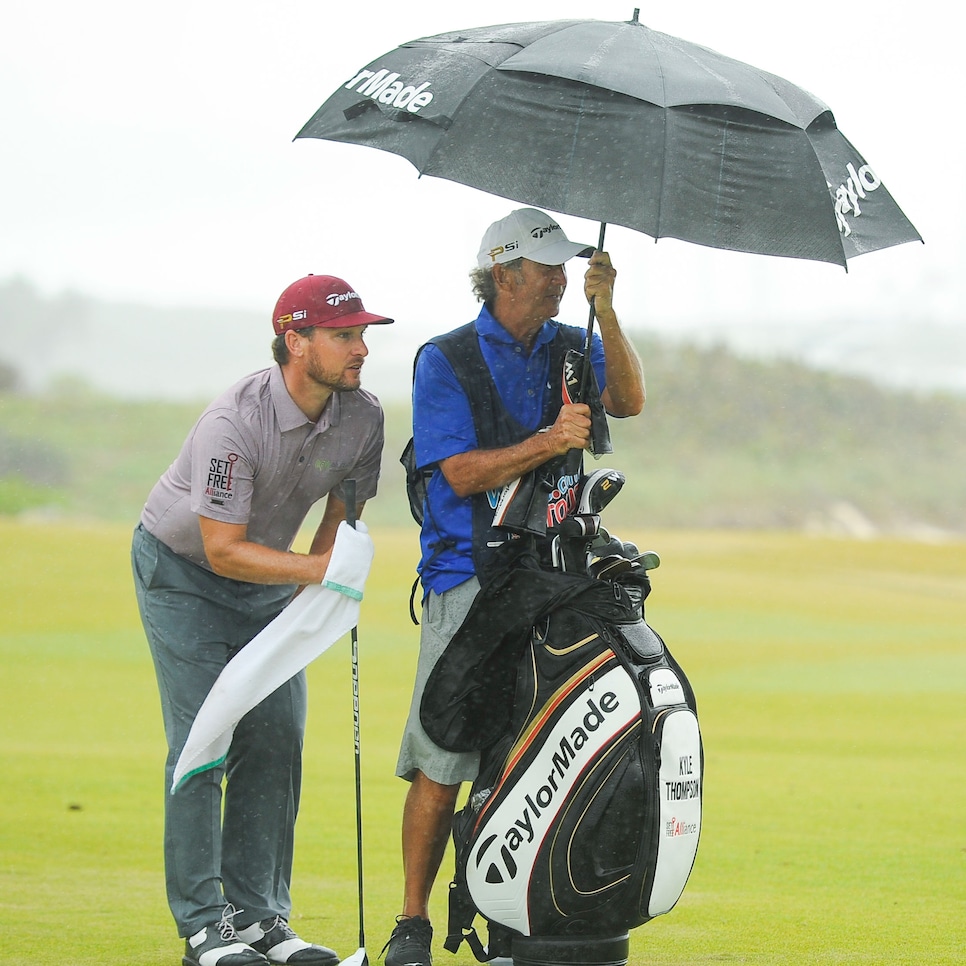 2017 Tracy Wilcox/PGA TOUR
Kyle Thompson had won on the Web.com Tour before. Four times, in fact, but his recent victory in the Bahamas stands out for a number of reasons. Of course, there was that Wednesday finish and those crazy windy conditions (he nearly had to use range balls after a rough start), but there was something else special about it.
"This is the first time I've (won) on TV," Thompson told me during our recent chat. "You always want to win on TV. The other four wins are awesome, I'm not taking anything away from them, but until you have the cameras on you when you're under the gun, it doesn't quite feel as satisfying, I guess."
Thompson has had his shares of ups and downs since turning pro in 2001 after a standout career at the University of South Carolina. He's played two full seasons on the PGA Tour (2008 and 2012), but wasn't able to keep his card either time. After narrowly missing out on earning his card again last season, Thompson is in great shape to get back to the top tour after winning the Web.com Tour's season-opening event.
Incredibly, he was nearly out of golf less than two years ago before winning the last event he was eligible for. Thompson discusses that clutch performance, life on the Web.com Tour, his involvement in helping to end child slavery, and his prized letter from Arnold Palmer in this week's Golf Digest Podcast. Have a listen: