News
Golf Digest Podcast: Juli Inkster on the Solheim Cup and more listener call-ins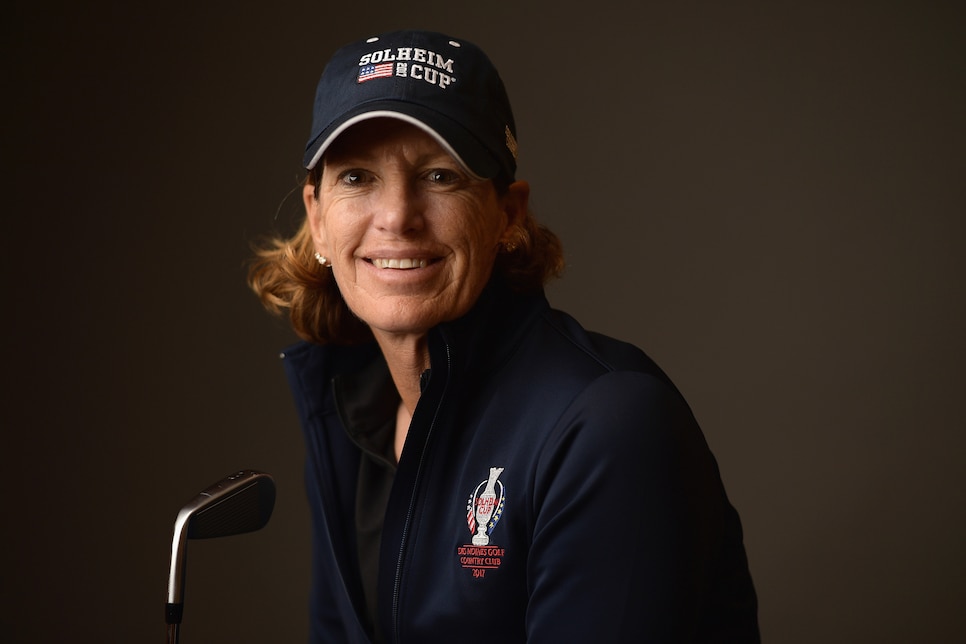 We interviewed Juli Inkster on the Golf Digest Podcast this week. On a tour where the No. 1 player in the world just turned 20, Inkster is an impressive anomaly. She's been on the LPGA since the 1980's, has 44 professional wins -- including seven majors -- and she's a member of the World Golf Hall of Fame. On top of all that, she's the Solheim Cup captain again this year after leading the 2015 American team to their first win since 2009, and she's a commentator for FOX Sports.
On this week's podcast, Inkster talks about what she's looking for in her team this year and about the evolution of players on the LPGA.
Inkster's interview comes after a couple listener call-ins, where we break down Ian Poulter's decision-making skills at the Players and talk about the grammar feud of whether the world 'golf' should be a verb. If you want your questions to be on the show, call in at 212-286-1812, and you just might hear your voicemail on air.
Some highlights of this week's podcast:
2:26 Was Poulter playing for second by not going for it on 16 at the Players?
6:51 Is the word 'golf' a verb?
10:12 Inkster talks about how she's able to be the busiest woman in golf
12:45 What Inkster thinks about when partnering players in the Solheim Cup.
14:03 Is everyone over the Alison Lee/Suzann Peterson putt?
15:25 Players on the LPGA are younger than ever, Inkster compares how different the players of today to her experiences as a young golfer.