News
Golf Digest Podcast: John Feinstein asks if today's rising tour stars have enough 'meanness' to be great champions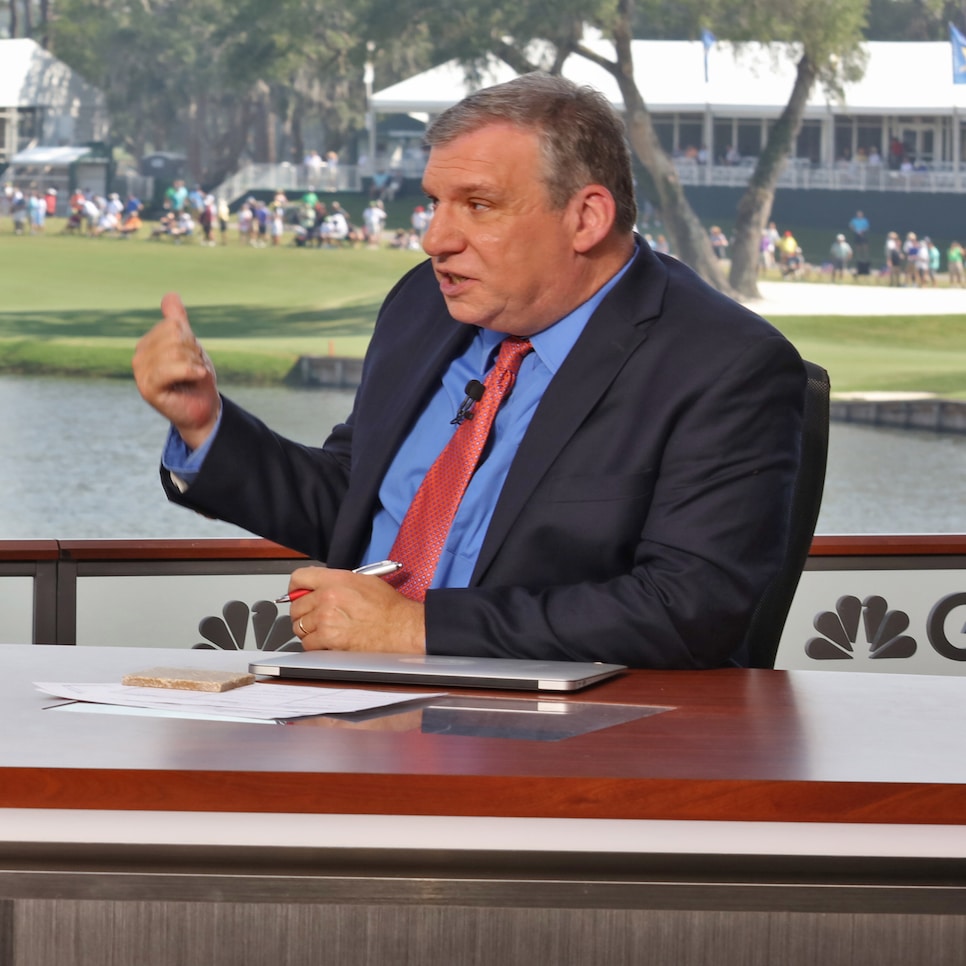 The emergence of the next generation of elite PGA Tour pros has been a welcome sight to those concerned that a post-Tiger Woods world could feel lacking. Jordan Spieth, Rory McIlroy, Dustin Johnson, Jason Day, Rickie Fowler and Justin Thomas, to name but a few, are all talented, personable and fearless golfers, creating an appeal that fans looking for the next batch of stars can connect to. That said, they are not without flaws.
On this week's Golf Digest Podcast, award winning author and journalist (and Golf Digest/Golf World contributor) John Feinstein joins us to talk about several tour-related issues. At one point, the conversation steered toward how friendly today's young stars seem to be with each other and whether that, perhaps, impacts their competitive drive or how they approach the game. Feinstein contends that it does, and in an adverse way.
"Listen to Rickie Fowler, for example, after the [U.S.] Open," Feinstein says. "I wrote something, I wished Rickie would get more pissed off about losing. He's a great kid and he [said], 'Oh, I'm so happy for Brooks.' Well he shouldn't be happy for Brooks. Nothing against Brooks. But he should have been saying, 'I'm sick and tired of not finishing on Sunday at a major. I'm going to figure out how to finish on a Sunday at a major.' "
To be a great champion, Feinstein contends after observing top athletes and competitors in all different sports for three decades, requires a "little bit of meanness in you." Noting that Jack Nicklaus and Tiger Woods wanted to step on their opponents' throats, and that quality elevated them to legendary status in the game, Feinstein wonders whether these new stars of the game who take vacations and downtime together off the course, have that same instinct.
Feinstein weighs in a variety of other topics, offering his distinct opinions. Here's a breakdown:
1:26—The possible demise of the Quicken Loans National
4:19—Congressional Country Club interest in a U.S. Open
9:48—Assessing the 2017 PGA Tour season to date
12:37—Are expectations on young up-and-coming players too high?
15:40—What new tour commissioner Jay Monahan should be focused on
18:04—Transparency on the PGA Tour
21:14—The breakup of Phil Mickelson and Jim (Bones) Mackay
24:34—What to look for at Birkdale and the Open Championship
26:36—The future of the tour post-Tiger Woods