The Loop
Golf Digest Podcast: Jimmy Walker on winning his first major and growing his first real beard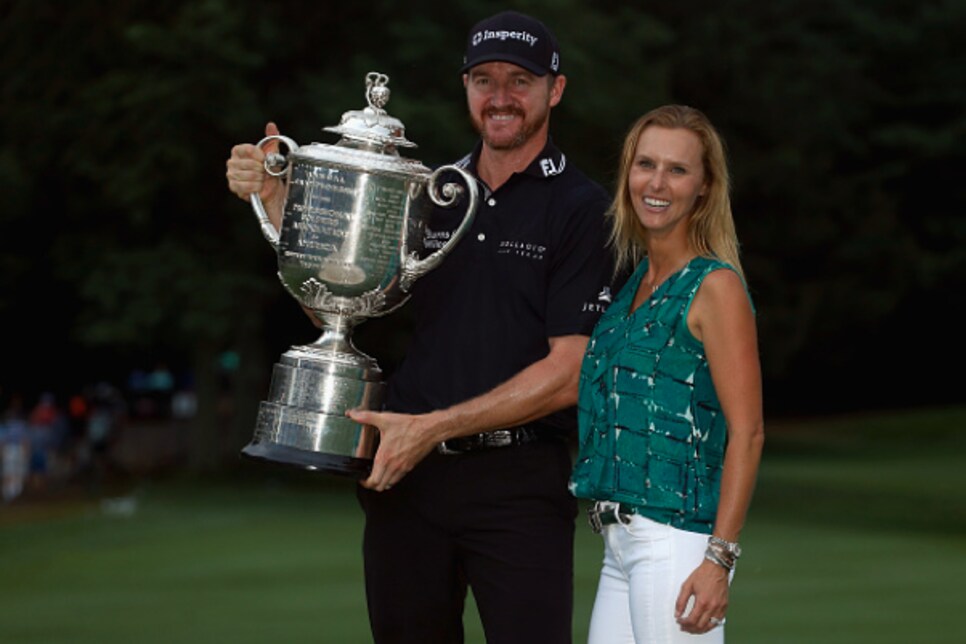 It's been a whirlwind couple of days for Jimmy Walker since winning his first major title at the 98th PGA Championship. After leaving Baltusrol, a trip through nearby NYC with the Wanamaker Trophy consisted of stops at NASDAQ headquarters in Times Square, Chelsea Piers, and countless interviews, including one with Charlie Rose.
When it was over, Jimmy and his wife, Erin, boarded a private jet to Las Vegas to celebrate:
But first, they both took the time to join us on the Golf Digest Podcast. Jimmy discussed his crazy day in New York, his strategy over the final few holes at Baltusrol, how he and Erin met, and just how long it took to grow that good-luck beard. Have a listen.