Golf Digest Podcast: Jack Nicklaus on Jordan Spieth's Masters collapse, talking fishing with Tiger, and ice cream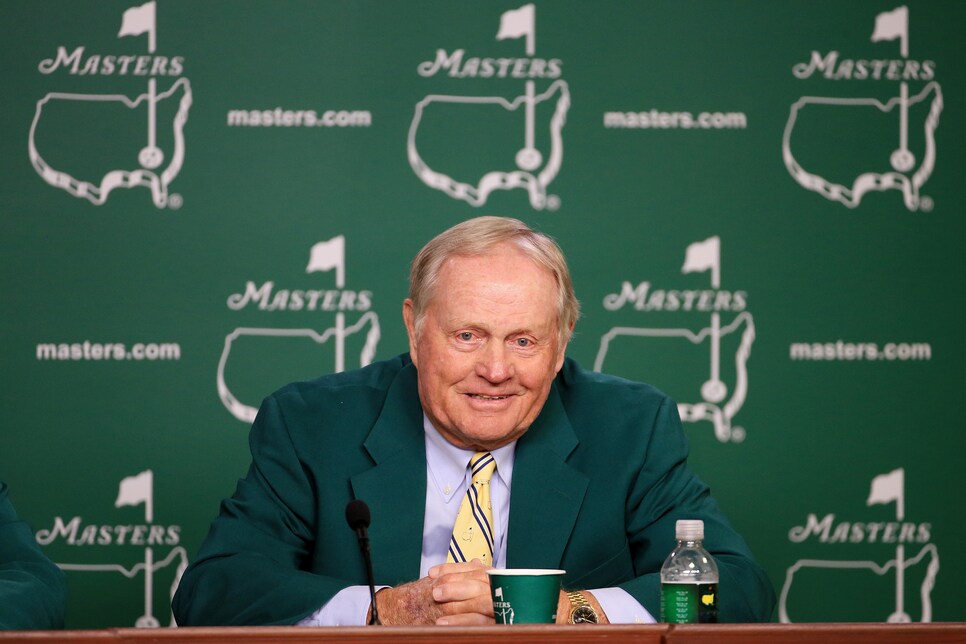 Danny Willett and Jordan Spieth got most of the attention in the aftermath of this year's Masters, but Jack Nicklaus played a starring role at Augusta National as well. The six-time green jacket winner once again kicked off the tournament with his ceremonial tee shot on Thursday and he also went viral with a video of him getting stopped by security while driving down Magnolia Lane.
Much of the week was also a celebration of the 30th anniversary of Nicklaus' signature victory at the 1986 Masters. Nicklaus, 76, will make a rare competitive playing appearance at this week's Bass Pro Shops Legends of Golf, where he'll team up with Gary Player and take on his Par 3 Top of the Rock Course at Big Cedar Lodge in Ridgedale, Missouri.
Ahead of that event, the 18-time major champion was kind enough to join us and offer his thoughts on Jordan Spieth's 12th hole disaster and how some early losses helped shape his legendary career. He also shared what it was like to host the Ryder Cup dinner at his house, the story behind his exhibition putt that went viral, and the benefits (and dangers) of having your own line of ice cream. Have a listen: