News
Golf Digest Podcast: Fox Sports' Joe Buck says his days doing Jim Nantz and Dan Hicks imitations are over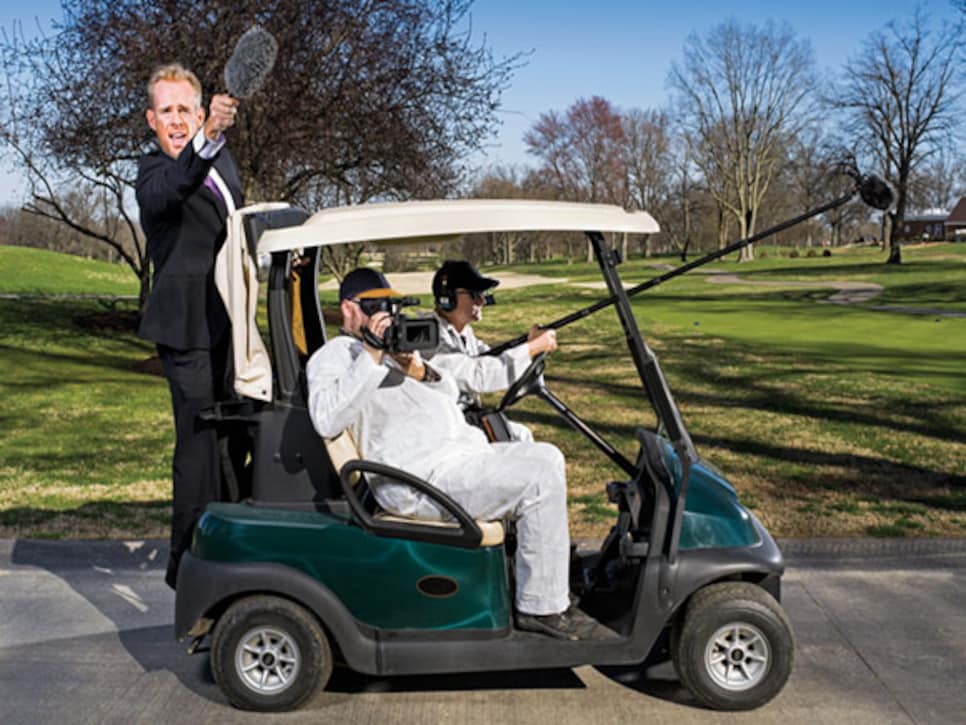 In the first two years since Fox Sports took over coverage of the U.S. Open, the USGA's marquee event has seen twists of fate cause the championship to veer down unexpected paths. At Chambers Bay in 2015, it was players' reaction to the course and its greens that created an awkward storyline for a crew still finding its way in its maiden broadcast. At Oakmont last year, the Sunday rules imbroglio involving Dustin Johnson drove the narrative in a singular direction.
Days away from play at Erin Hills, Joe Buck hopes any drama this time around, however, is chiefly self-induced. The veteran broadcaster was the guest on the latest Golf Digest podcast and conveyed the fact that in Year 3 of the network's 12-year, $1.1 billion deal with the USGA, he and his colleagues are feeling more comfortable as the voice of the national championship and that should manifest itself in the upcoming broadcast.
"It takes you doing it once or twice to go, 'OK yeah, I know what I need to know. I know how I want to cover this,' " Buck said. "I know how I've always heard it. From my perspective, I found myself doing a Jim Nantz ripoff or a Dan Hicks ripoff … that's what I've heard. That's how I've seen golf covered. Now that I've done it a couple of times … I think you start to figure out how you bring our style to it. You're no longer doing an imitation of what you've seen and heard over the years. You get to be more of yourself. That's what I'm looking forward to."
During the conversation, Buck describes the preparation he puts in to getting ready for the Open, a process far different for him than when he readies for calling a Super Bowl or the World Series. Buck also breaks down what he sees as his role as the main play-by-play man and how he's become better equipped to perform it, thanks to the rapport he has developed with analysts Paul Azinger and Brad Faxon, something he admits he wasn't able to do with Greg Norman in 2015.
"When we get there, spending time together is the key to that," Buck said. "I'll get a better feel for what will get them going as the week begins. I need to find those buttons on them to hit so that they can be at their best. That's my job. I don't know that I did that that well with Greg Norman in Year 1. I was fighting for my life to figure out how to do it.
Buck also spends time discussing the growing pains that he and Fox have gone through (and addresses some of the criticism); his disappointment in not having gotten a chance to call a tournament when Tiger Woods has been a competitor let alone a contender; and some advice he'd offer Tony Romo as the former Dallas Cowboys quarterback moves into the football and golf broadcasts booth.