Golf Digest Podcast: Choosing golf over college football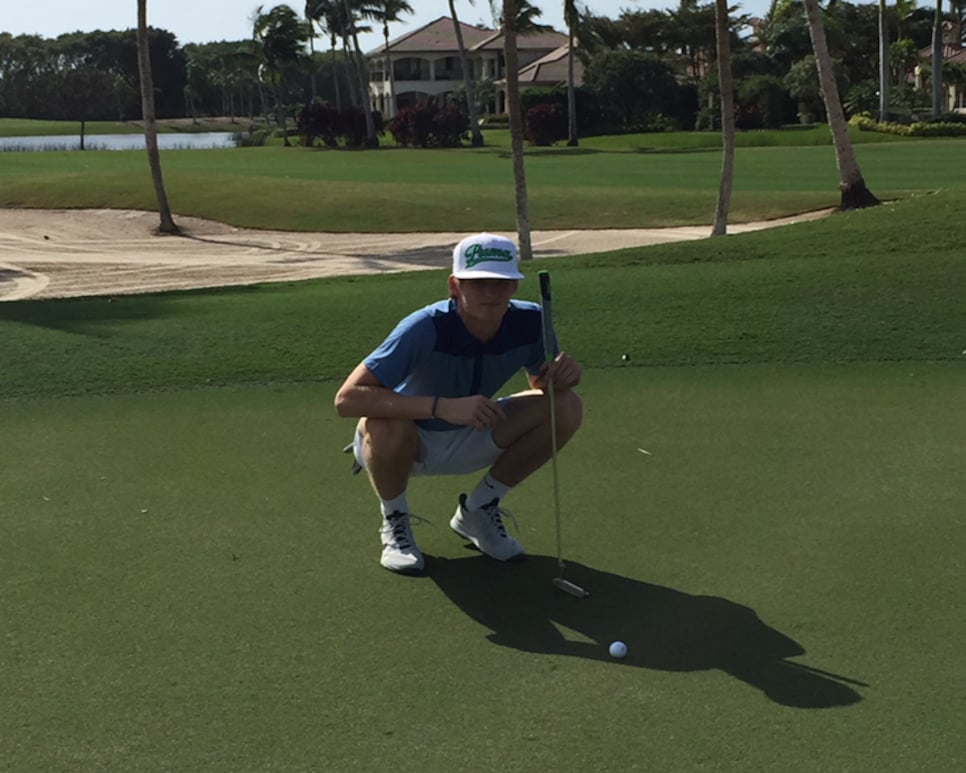 If the kid loves golf, why not, right? Well, it's complicated. For starters, both of Heuerman's brothers are big-time football players. His brother Jeff won a national championship at Ohio State and then a Super Bowl ring with the Broncos last Sunday (although he didn't play due to injury) and another brother, Mike, is a tight end at Notre Dame. At 6-foot-5, 200 pounds, Matt was a proven entity as a high school tight end, and hadn't really played tournament golf since turning his focus to football a few years ago.
In the absence of any concrete offers to play golf in college, Matt was risking a fair amount in turning his back on football. But a week after announcing his decision, Heuerman hasn't looked back. He joined us on the Golf Digest Podcast to talk about what attracted him to golf, where he goes from here and why he knows he made the right call.