The Loop
Golf Digest Podcast: Can a golfer overdo it in the gym?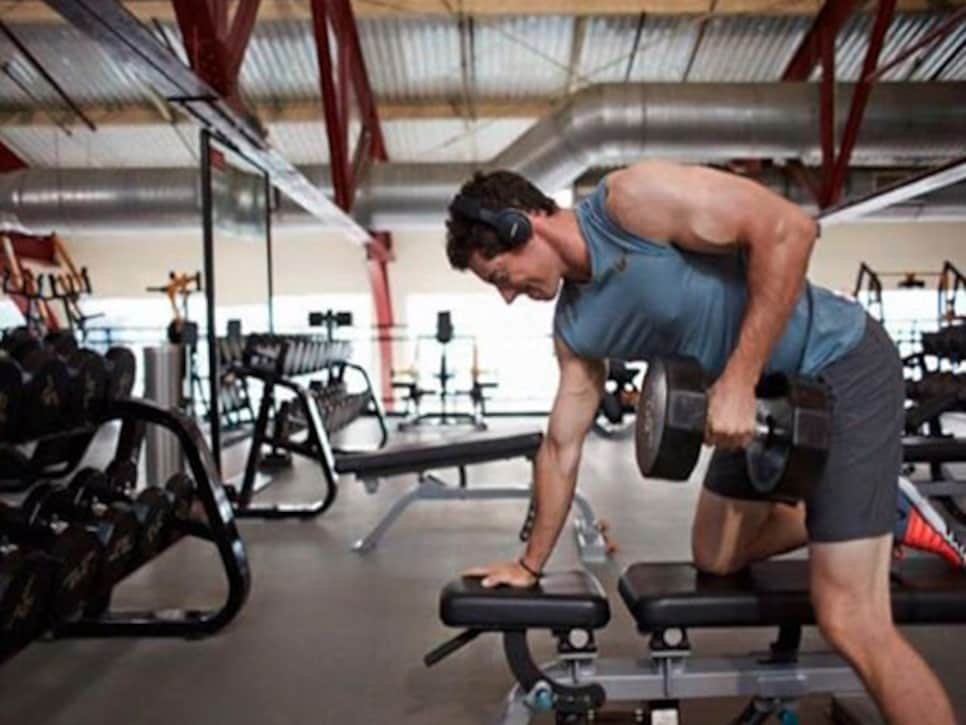 Golf Channel analyst Brandel Chamblee gets credit for raising an interesting question -- Is there's such a thing as too much strength training for golfers? Specifically, he asked if Rory McIlroy's intense fitness routines might have damaging effects, especially when you consider Tiger Woods also put in countless hours working out and has since been beset by a series of injuries.
"It does give me a little concern when I see the extensive weightlifting that Rory is doing in the gym," Chamblee told reporters in a conference call.
The comments provided some amusing fodder for McIlroy, who replied to Chamblee by tweeting a video of him doing squats. But the question remained: Is the four-time major champion doing more harm than good?
At Golf Digest, the man to ask is fitness editor Ron Kaspriske, who writes frequently about golf fitness online and in the magazine and has hosted a series of videos on the subject. We talked to Ron about what Rory is looking to achieve in the gym, whether Chamblee's concerns were valid and what the average golfer can do to get stronger over the ball.