The Loop
Golf Digest Podcast: Bubba Watson on dealing with the haters, and now, listener call-ins!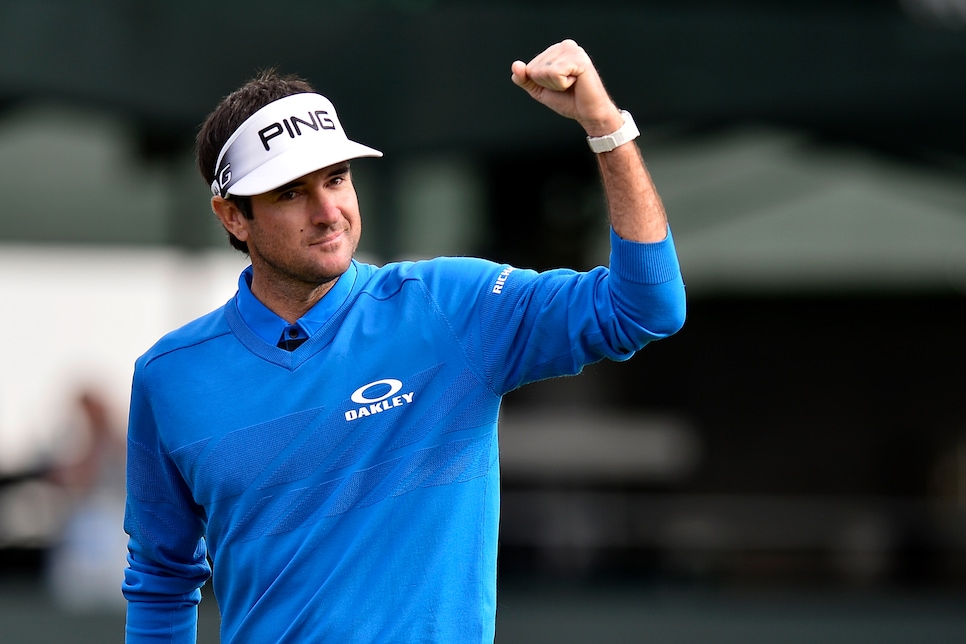 Few golfers incite more reaction than Bubba Watson, whether it's awe at his otherworldly talent, amusement at his quirky sense of humor, or occasional puzzlement. All of these elements make Watson a lightning rod for admirers and critics on social media.
On this week's Golf Digest Podcast, Watson, defending his title in the Genesis Open, talks with Ashley Mayo about how he deals with negative energy that occasionally flows in his direction.
"You cant read too much into it. Is it hate or is it jealousy?" Watson asks. "I don't have hate toward anyone in the world, but we all wake up on the wrong side of the bed."
Watson's interview is the featured element of this week's show, but first we introduce a new segment of responding to listener calls, where we touch on whether golf on TV has too many commercials, how to stay sharp in the winter, and whether beer really helps your game. If you want to be part of the show, you can call in with your questions at 212-286-1812 and we'll likely respond on air.
Among the highlights of this week's podcast:
1:45: What makes a worthwhile golf broadcast
5:45 How to keep your game sharp in the winter while living in the city
10:00 Does playing after a few beers actually help your game?
15:13 Bubba Watson on defending his Genesis Open title
16:54 Watson on his love of high-tops
19:27 Watson on dealing with social media haters
22:10: Watson on the most fun celebrity he's played with