The Loop
Golf Digest Podcast: Behind the Hot List
The Golf Digest Hot List is now officially a teenager, but as far as we're concerned, it's all grown up.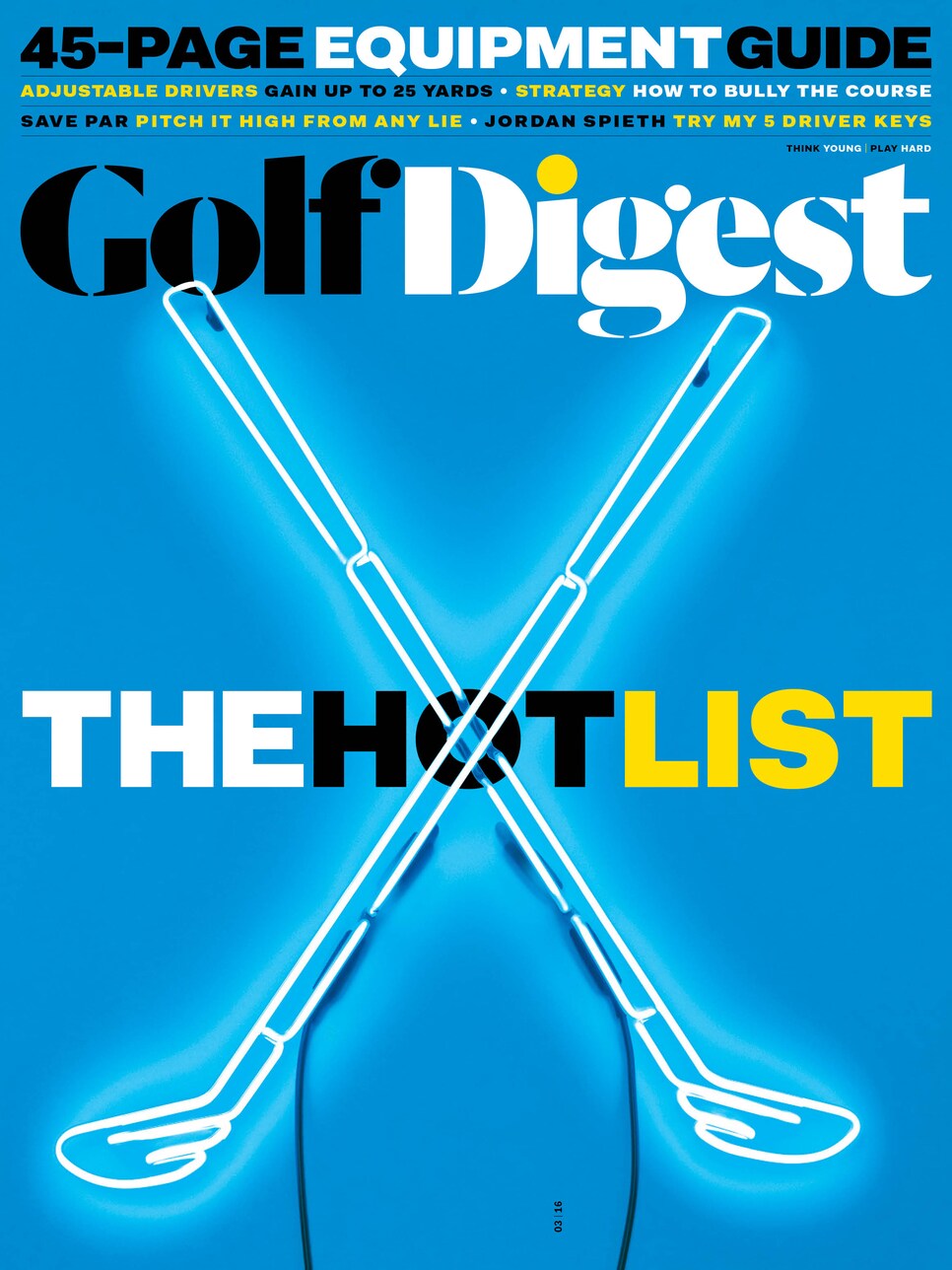 While the Hot List has become one of the most important and quite simply the biggest service enterprises in the six-decade history of the magazine since the idea was hatched 13 years ago, it is worth remembering that the idea started with our readers. No question is asked more of editors—yes, more than how do I hit a flop shot—than what clubs are changing the game, what equipment should I be looking at the next time I'm in the shop, what sticks are in a word, hot.
With more than a little curious prodding from our esteemed Editor-in-Chief Jerry Tarde, we've attempted to provide meaningful and educational answers to that reader-inspired query since the 2004 debut of the Hot List. The project involves teams of editors, squads of outside expert contributors and most importantly a panel of players just like you to let us know which new products resonate above the rest.
It is with that backdrop that we present the Golf Digest Hot List for 2016, our annual guide to how you should approach the current crop of new drivers, metalwoods, irons, wedges and putters.
We are proud of how the Hot List has come to be the most read equipment review in the game. In fact, a 2015 study of serious golfers by industry researcher Golf Datatech shows that nine of 10 golfers read the Hot List's equipment reviews. What we hope everyone gathers from this compendium is at the very least an appreciation for the groundbreaking work being done by the engineers and visionaries behind the latest club designs from companies both large and small. In addition, we hope you'll take the Hot List as a starting point for your search before engaging the services of a quality fitter. Without getting clubs dialed in to your personal specs, something we think is easier to do than programming the remote on your TV, you'll miss the distinct advantages of all the latest innovations. It's like the story of Jim Hollister, a frustrated 32-handicapper who took 15 strokes off his game after new clubs and a fitting got him back on the right track.
"Golf can slap your confidence and enthusiasm around pretty easily every day, doesn't it?" he says. "But boy, it's a lot more fun when you see yourself getting a little bit better at it. You get fit for the right clubs and you're going to have a lot more fun."
We sat down with Sam Weinman to talk about the enthusiasm the Hot List generates in us, and we hope in our readers, too. In the end, we think the Hot List thrives because it is both important and fun. It's fun because we think the best new equipment in golf isn't some kind of placebo. It's an inspiration for improvement in all aspects of your game. So enjoy the Hot List, tell us what you think, and go see how the right change in your gear can change your game.