News
Golf Digest Podcast: Adam Scott on Erin Hills, the anchor ban, and his hidden talent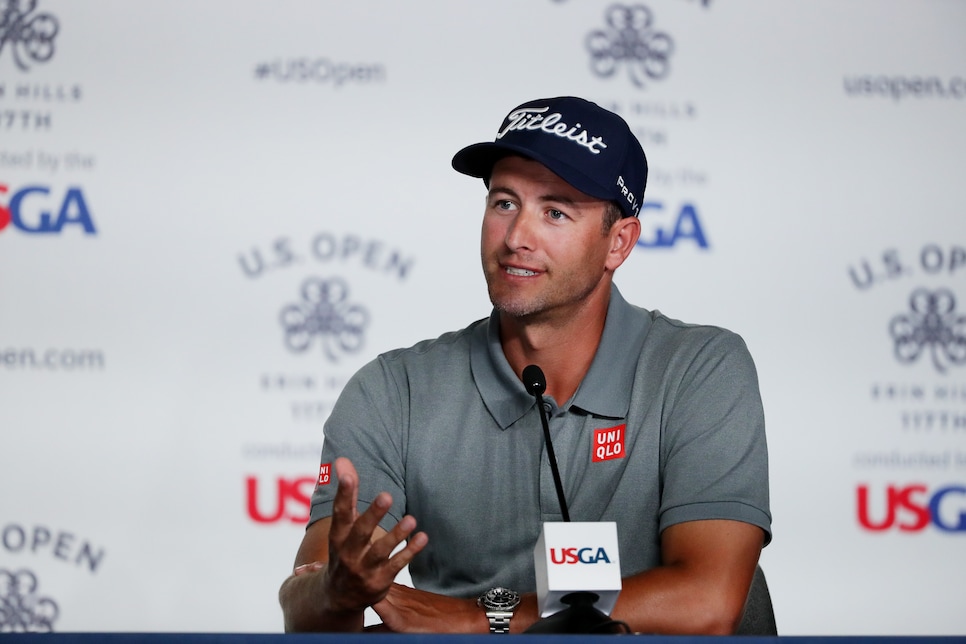 Is playing in a U.S. Open as rough as everyone makes it sound? According to Adam Scott, it depends.
"The top 10 guys enjoy a U.S. Open," Scott says. "The guys who aren't in the top 10, are just beaten."
Three days removed from missing just his second cut at a major championship in the past six years, Scott was in NYC representing Uniqlo, the clothing brand he wore for the first time during his major breakthrough at the 2013 Masters. Since that thrilling win, he's had a lot more success, including a stint as No. 1 in the Official World Golf Ranking, but the Aussie is still looking for a second major.
"It is proving to be more difficult," a candid Scott said during our chat.
We also talked about the U.S. Open at Erin Hills, Uniqlo's new Sport line (which Scott had a hand in designing), how the anchor ban affected his career, and whether he's too nice on the course. Scott also shared a secret talent -- and a household tip. Here's a breakdown of our discussion:
1:45 . . . Did the USGA get it right with Erin Hills?
3:50 . . . The best way to make a golf course tough
7:00 . . . His golf fashion philosophy and his style icon growing up
11:00 . . . The teasing he takes from fellow tour pros for his good looks
12:45 . . . Would being meaner make him win more?
15:30 . . . Does the anchor ban still bother him?
18:30 . . . The importance he places on winning multiple majors
23:00 . . . Adam's secret talent that he'd "be happy to go up against anybody"