News
Golf Digest owner Si Newhouse passes away at 89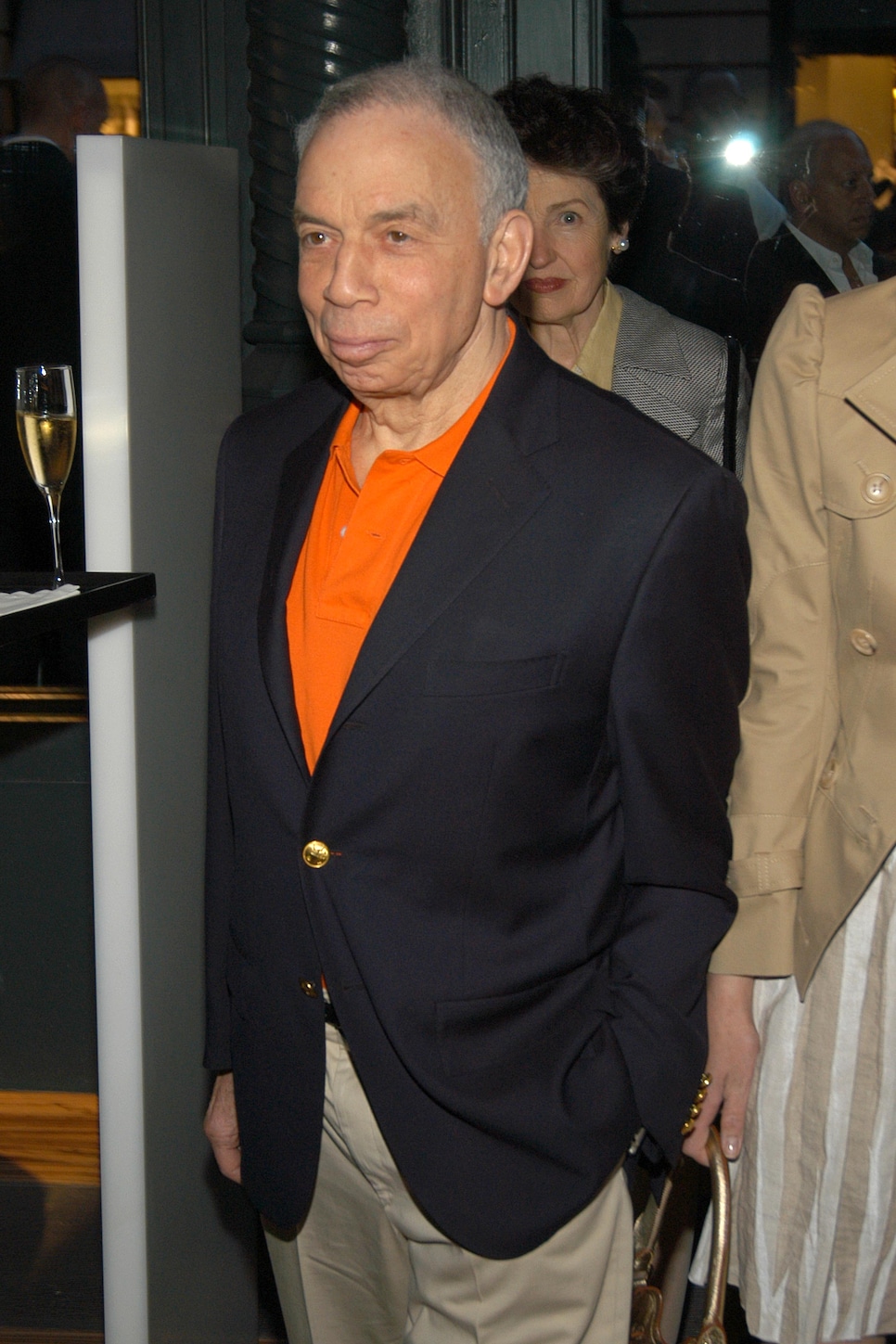 On the last Monday in January 2001, on the Metro North train to Grand Central, I read in The New York Times that Golf Digest was going to be sold. The report seemed reliable because we were owned by The New York Times Co.
I then walked half a mile to the Times building, where the news was confirmed by CEO Russ Lewis, who asked me to go across the street to Conde Nast to meet the prospective owner, the legendary S.I. Newhouse Jr.
I remember I was wearing an olive-green corduroy sport coat that I bought on sale at Syms for $40. Oh, my, I said to myself. Not the day to meet the owner of Vogue and GQ.
But I pressed on, went to the security counter in the lobby of 4 Times Square, and was ushered to the 11th floor, where waiting for me at the elevator door, standing alone, wearing a gray New Yorker sweatshirt, khaki pants and leather driving shoes was an elderly gentleman who introduced himself as Si. He smiled like a kindly grandfather, welcomed me to Conde Nast, and we walked down the corridor to his large but spare office of white furniture and white carpeting. He pulled three chairs into the middle of the room. We were joined by his nephew Steven Newhouse. And the three of us sat there for the next two uninterrupted hours talking about Golf Digest, Si occasionally making notes on his yellow legal pad.
He asked me if I would stay with the magazine as its editor. I remember saying something like, "I'd sooner throw myself in front of a Greyhound bus" than leave, injecting a little Hogan dramatics. We shook hands, and that was that.
Lewis faxed six pages of financial data to Conde Nast in the afternoon, and the next day Si wrote a sizable check to buy Golf Digest.
Almost a decade and a half later, when Si was in failing health, at his last Golf Digest financial meeting, he cleared his throat and announced to the conference room, "I want … to tell … you … something." In his uniquely halting manner of speaking, he repeated the story of how he acquired the magazine and spoke forcefully about the quality of the editorial that attracted him and endured. We knew this would be Si's last words to us, offering inspiration and a benchmark of excellence. He died Oct. 1 at age 89.
Si didn't play golf, but he understood Golf Digest's relationship with its prized readership. He never directly told his editors what to do but asked questions that belied genius. When I once showed him a cover shot artfully—perhaps too artfully—against a black background, he pointedly said, "I didn't know golf was played in the dark." Displaying a dry sense of humor, Si referred to another image that showed a golf ball's trajectory off the page as our "Mapplethorpe cover." He once asked me why we didn't do equipment reviews and "editors' choices," and the Hot List was born later that year, changing how golfers worldwide buy their clubs. Not all of his questions led to change—growing out of his experience in women's fashion, he once told me: "You know, you can never devote enough pages to shoes." But his advice was always in support of ever-increasing quality: "Never go downmarket. Always go up."
Si loved every aspect of magazine-making and had an eye for both the grand and the infinitesimal—countless times I saw him turn to the 10th page of a P&L and find the one number in the sixth column that seemed out of whack, or he could point to the edition number on a cover spine that hadn't been changed from the month before. Often described as shy and unassuming, he commanded a conference room with the quiet certainty of Tiger holing a putt in the Masters.
Once a month, like all the editors-in-chief, I would meet with Si and the company's senior executives and walk them through what was called The Book, made famous in "The Devil Wears Prada" movie—that is, the leather three-ring binder that holds each issue's editorial pages prior to publication. The editor explains each article, giving the backstory on photographers and writers and how it all came together. It was called "the print order meeting," because in the early days Si would set the number of copies to be printed on the basis of how he thought the issue would sell, but the meeting evolved over time into a demonstration of what only at Conde Nast could be called editorial "fabulousness." The meetings took about 30 minutes, were done nowhere else among publishing companies, and in the case of Conde Nast were repeated amazingly more than 20 times a month, once for each brand in the stable. In recent years, they expanded to include digital and video storytelling.
These meetings became symbolic of what Si brought to Golf Digest and to all his magazines. Even before Shoeless Joe, Si invented: "If you build it, they will come." He also instilled in the organization what became known as "Newhouse time." If Si asked for something in a meeting, it was done and on his desk by the time he returned to his office—"go boldly and with speed" became how the company moved in personification of its chairman. Moving our headquarters from 4 Times Square to One World Trade Center was only the latest example of Si's fearlessness.
Another measure of the man came every December in a gift delivered to the editors' offices. It was a wooden box in which was placed a bottle of French wine. I opened one last Christmas: Chateau Haut Brion, 1932. Not a typo.
Along with each bottle came a handwritten note evocative of editorial greatness.
We won't forget what you taught us, Si.