Compete for Big Stakes!
Introducing the Golf Digest Open: Enter our new two-person, best-ball event for a chance to win a national championship at a future major venue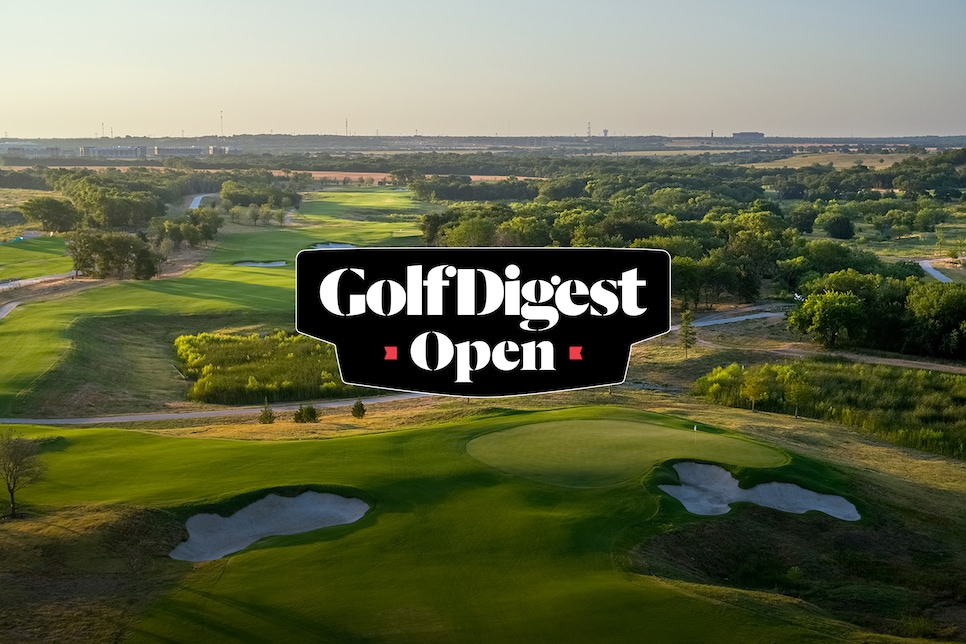 The pages of Golf Digest are normally reserved for top players and teaching professionals, but this year, a new event will allow everyday golfers to compete for a chance for their achievements to be recognized in a prominent article—along with a cash prize and free golf!
Registration is now open for the Golf Digest Open—a new national, two-person team best-ball tournament consisting of eight regional qualifiers this summer that feed into a national championship in October. Featuring both gross and net divisions (all teams will automatically be entered into both), the Golf Digest Open will afford golfers of all skill levels the opportunity to lay claim to our inaugural national championship.
Fifty teams will compete in each of our regionals, beginning June 12th (click here to see the regional schedule). The top two gross and top two net teams from each site will qualify for the national championship, and the top gross and net teams will each have their national championship entry fees paid for by Golf Digest.
Players who make it to the national championship will be among the first to stay and play at the brand new OMNI PGA Frisco Resort, site of the Fields Ranch East and West courses, designed by renowned designers Gil Hanse and Beau Welling. The East course is set to host a number of prestigious events, including the PGA Championship (2027, 2034), the KPMG Women's PGA Championship (2025, 2031), the KitchenAid Senior PGA Championship (2023, 2029), and the 2023 Golf Digest Open.
The national championship will be a two-day final contested Oct. 30-31. The team with the lowest cumulative 36-hole score in each of the gross and net divisions will be crowned Golf Digest Open champions, and each winning player will earn $1,000, inclusion in an upcoming issue of the magazine, plus free entry into a 2024 regional qualifier.
The entry fee for each qualifier is $500 per player ($1,000 per team) and includes green fees, cart fees, practice range access, breakfast and/or lunch, and a player gift.
If you've dreamed about competing in a great tournament with fellow avid golfers alongside one of your favorite golf partners—now's your chance.
Our eight regionals will be hosted at fabulous venues, see below:
June 12th: Mesa Country Club, along the borders of Scottsdale and Tucson, designed by William "Billy" Bell, who built historic Torrey Pines Golf Course.
June 19th: Aviara Golf Club in Carlsbad, Calif., the Arnold Palmer-designed Best in State course that hosts the annual LPGA Tour event.
Aug. 21st: Rockaway Hunting Club in Lawrence, N.Y., one of the most prestigious clubs on Long Island, and a Golf Digest Best in State winner.