The Loop
Golf Digest Chairman/Editor In Chief Jerry Tarde named Memorial Tournament's 2017 Journalism Award honoree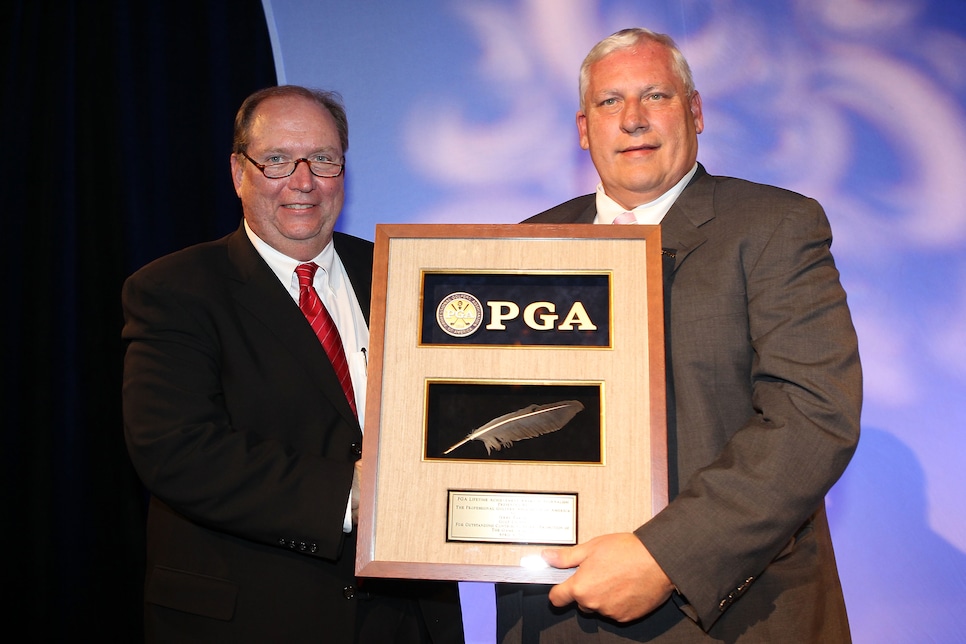 Jerry Tarde, Golf Digest's chairman and editor in chief, has been named the Memorial Tournament's 2017 Journalism Award honoree.
Tarde, who was only 28 when he became the editor of Golf Digest in 1984, will receive the award at Jack Nicklaus' Memorial Tournament at Muirfield Village Golf Club in Dublin, Ohio, next June.
He is the ninth Golf Digest Companies editor or contributor to be so honored, joining Jaime Diaz, Dave Kindred, Bob Verdi, Charles Price, Peter Dobereiner, Dan Jenkins, Dave Anderson and Nick Seitz.
"It's an honor for an editor like me to be named alongside these battlefield journalists, and I feel especially privileged to be associated with anything involving Jack and Barbara," Tarde said.
Previously, Tarde received the PGA of America's Lifetime Achievement Award in Journalism. He also has won four Golf Writers Association of America writing awards, two for features written for the New York Times (in 1988 and 1990) and two for Golf Digest columns (in 1997 and 2011), and edited a Golf Digest series on discrimination at private golf clubs that won the American Bar Association's Silver Gavel Award in 1991.
Tarde was a Golf Digest intern before graduating from Northwestern University in 1978 and joined the magazine as an assistant editor shortly thereafter. He is currently the longest-serving editor of any Conde Nast magazine.
Greg Norman has been named the Memorial Tournament honoree for 2017, while Tony Lema, Ken Venturi and Harvie Ward will be honored posthumously.