The Loop
Golf Digest honors Notah Begay III in new-age fundraiser at Topgolf
Golfers get injured. A lot. Some of these injuries allow athletes to carry on with their lucrative careers. But other injuries persist, forcing players to change the course of their lives.
Notah Begay III experienced the latter. After claiming his four PGA Tour wins over just a nine-month period (from September 1999 to July 2000), Begay was confronted with a pesky back injury that cost him a successful playing career. Instead of sulking, Begay, 42, parlayed his passion for golf into television commentary (he's an analyst for NBC/Golf Channel) and founded the NB3 Foundation to support leadership development of young people and reduce obesity and Type 2 diabetes in Native American children.
"Golf was a wonderful springboard to talk about important issues," said Begay, while lounging at a bay at Topgolf The Colony in Dallas on Monday night.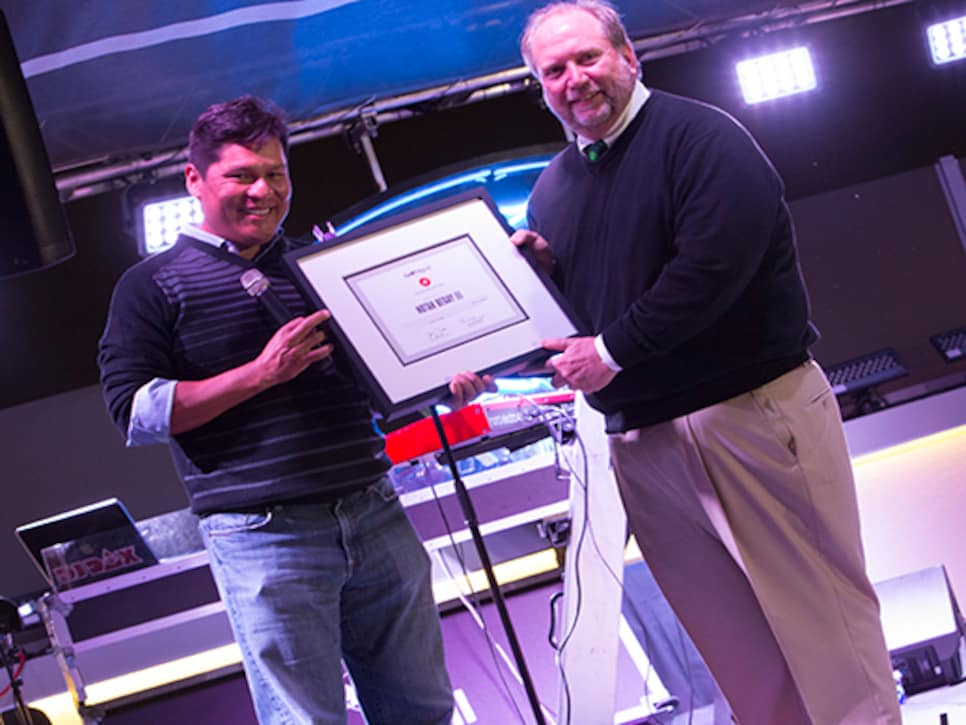 *Notah Begay III receives the Golfers Who Give Back Award *from Golf Digest Editor-in-Chief Jerry Tarde. Photos by Michael Quevedo
Begay had just been given the Golfers Who Give Back Award, presented by Golf Digest, at the first-annual Green Tie Gala. The Gala, co-sponsored by Golf Digest and Topgolf, raised $250,000, $200,000 of which went straight to the Salesmanship Club's Momentous Institute, an organization that has been building and repairing social and emotional health in Dallas-area families. (The other $50,000 went to a variety of charities.)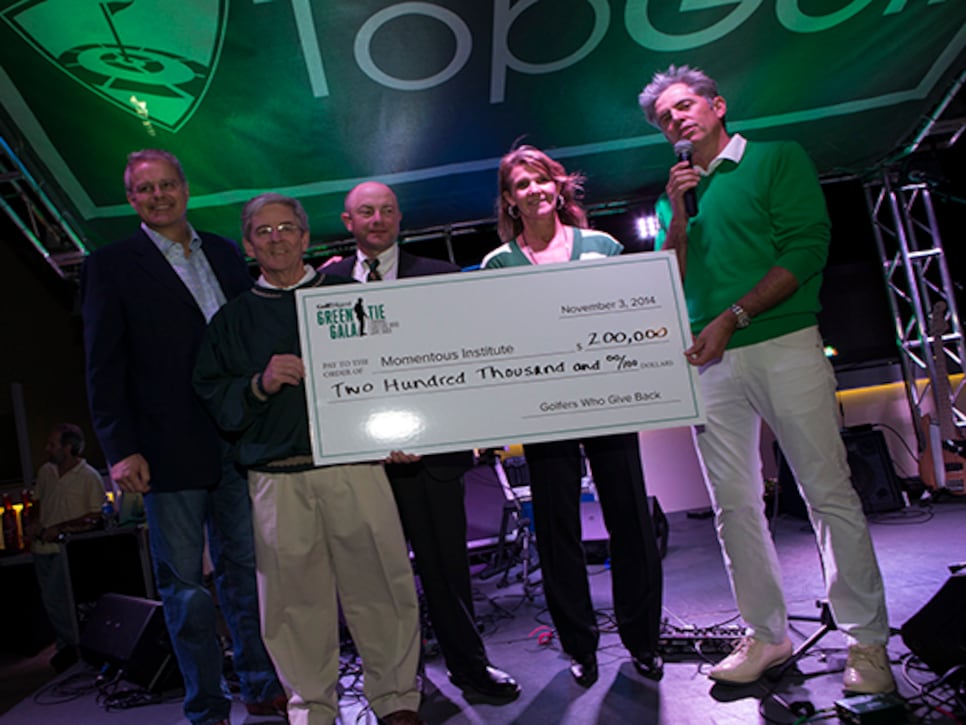 Golf Digest President Peter Hunsinger presents a $200,000 check to the Momentous Institute.
Marquee guests such as Dallas mayor Mike Rawlings, PGA of America CEO Peter Bevacqua, and former NFL running back Marshall Faulk joined nearly 300 others to celebrate golf's charitable side with bottomless drinks, a bevy of finger foods, lots of laughs, live music and a healthy dose of target-based golf competitions.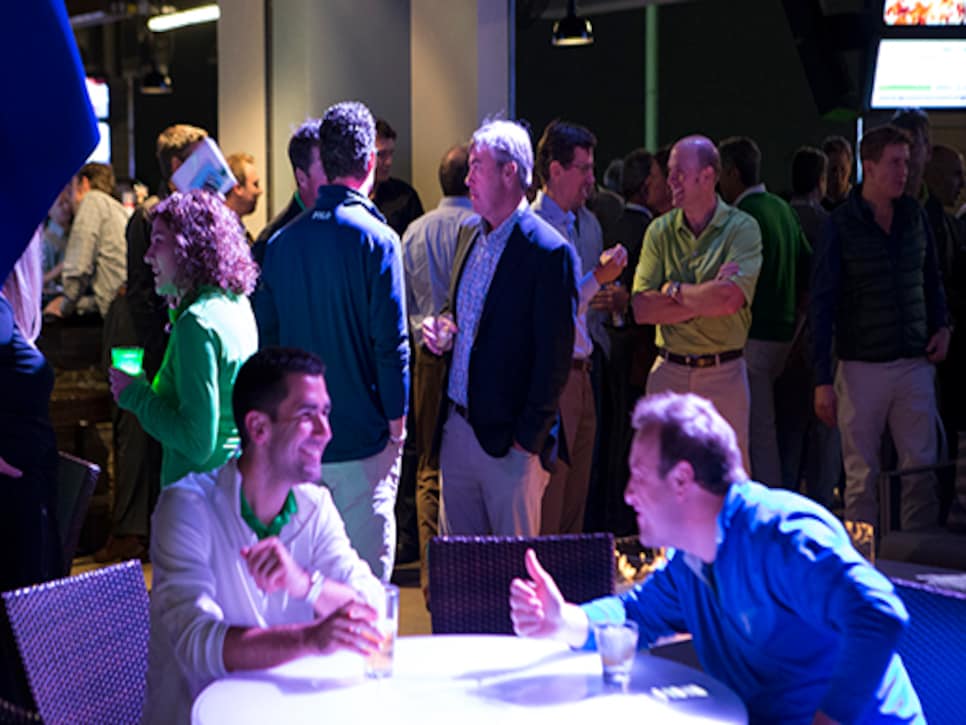 If Topgolf represents a new kind of golf, hosting a gala at Topgolf represents a new kind of fundraiser. Golf is already responsible for generating $4 billion annually -- that's more than the NBA, NFL, MLB and NHL combined -- and golfers alone are responsible for $28 million in charity. But on Monday night, when people paid $5,000 or $10,000 for a hitting bay, they knew that every cent went straight to Momentous, and that they'd have chances to win prizes like $250 Topgolf gift cards, Trendy Golf and Maide Golf gift cards, a 48-inch LED Samsung television and a $10,000 Breitling Bentley watch.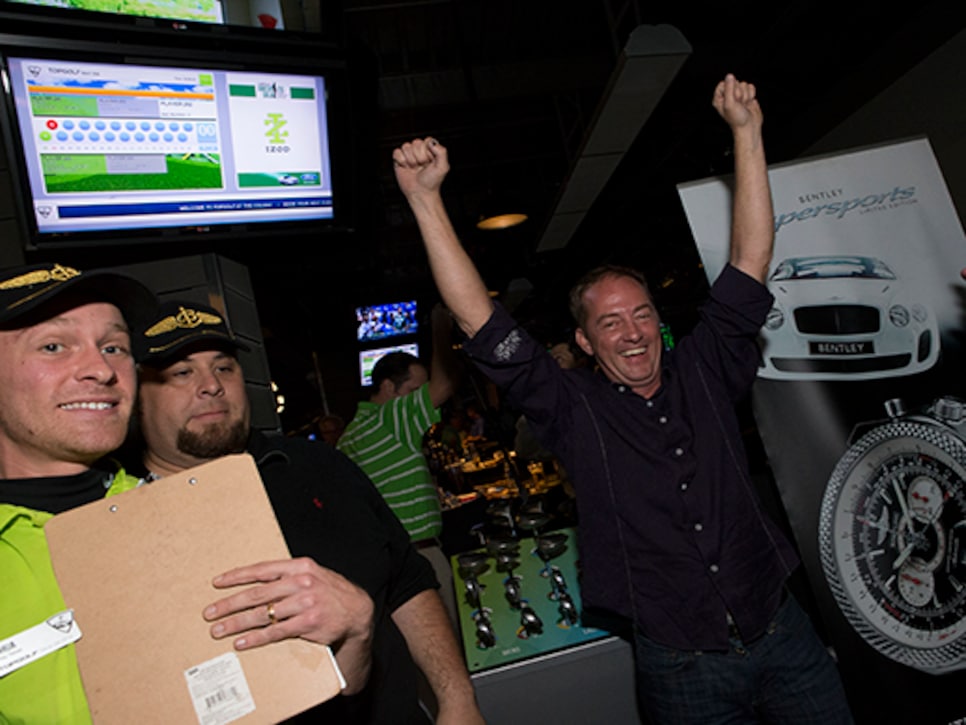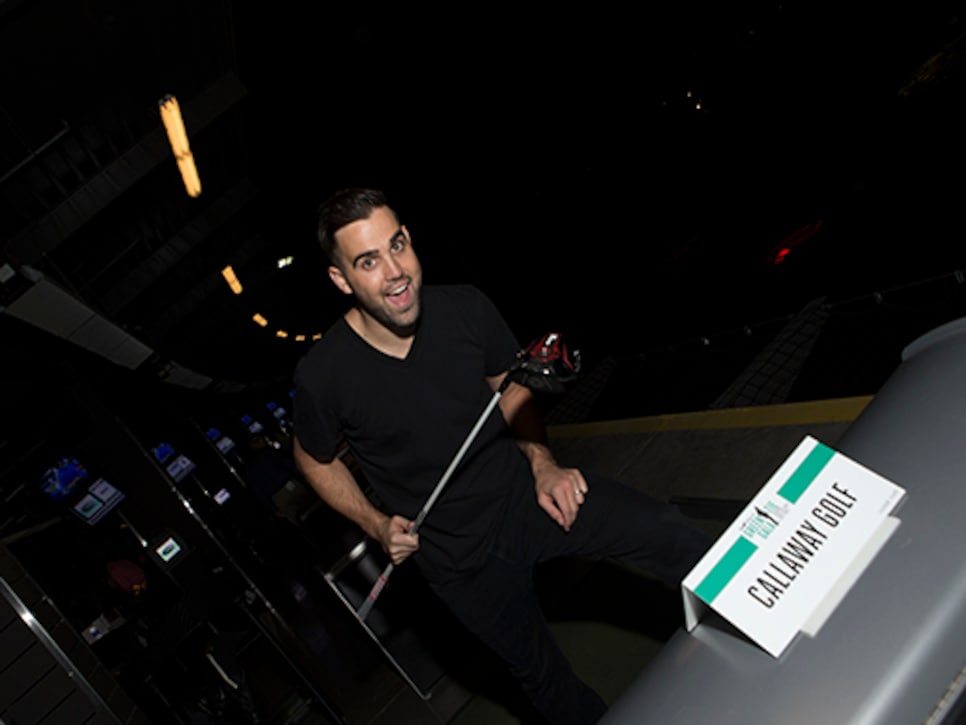 Just as Begay is changing lives, Topgolf is changing the atmosphere that surrounds golf. And the Green Tie Gala celebrated both of these changes in dynamic style.
Here are a few more images from Monday: