News
Daly Teeing It Up In Asia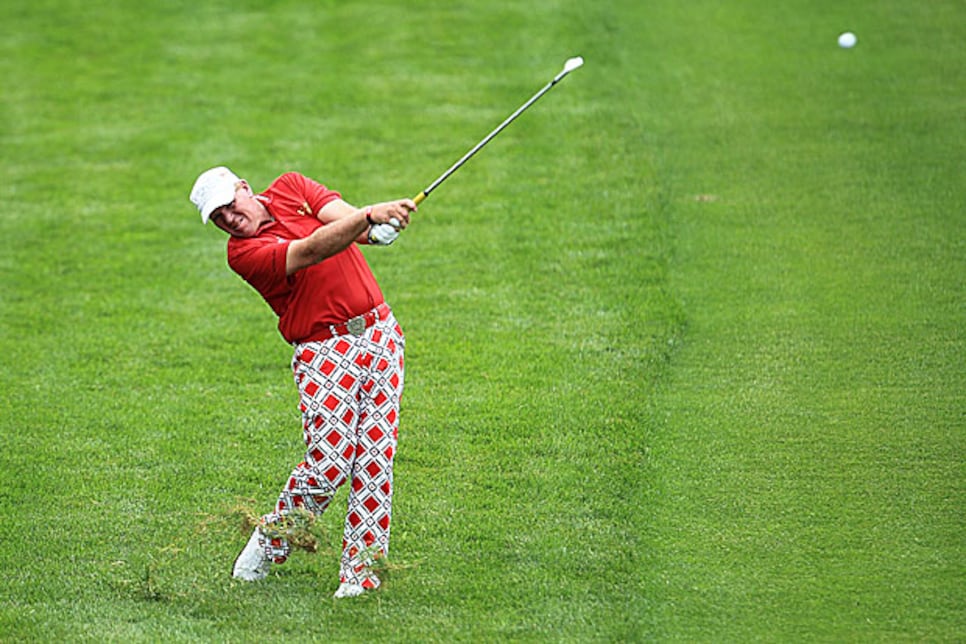 Daly finished 193rd on the PGA Tour money list in 2010, despite playing in 20 tournaments.
HONG KONG (AP) -- John Daly's dramatic weight loss might help him get around the golf course a little easier, but it hasn't come without its problems.
After dropping more than 100 pounds, the two-time major winner said this week that he's still trying to get used to his new weight of 195.
"The biggest problem has been my putting because I've got nowhere to put my elbows. I used to be able to put my elbows on my love handles and putt pretty good. Now they're all over the place," Daly said. "It's taken a while to get used to this, but I know it's for the better for me and hopefully the results will come pretty soon."
The popular Daly begins play Thursday in the $2.5 million Hong Kong Open. He's hoping to return to form against an impressive European Tour field that features reigning U.S. Open champion Graeme McDowell, as well as Ryder Cup stars Rory McIlroy, Ian Poulter and Miguel Angel Jiminez.
After an injury-plagued season, the 44-year-old American is confident his game has improved enough to allow him to challenge for the $405,000 first prize.
"It's been a tough year with injuries," Daly said. "I've had my shoulder put back in place probably about five times this year -- I've had it popped back in before I came over -- but the ball striking has been great.
"I probably have made more cuts this year on tour than I ever have, but just didn't do anything on the weekends," he added. "I'm looking forward to a good week and I'm feeling good."
McDowell will have another opportunity to close the gap on Race to Dubai leader Martin Kaymer because the German is not playing this week. The Northern Irishman had a solid finish at the Singapore Open last week, where he finished tied for third.
"Of course, this week is very important to me," McDowell said. "It's important that I get as close as I possibly can going into Dubai next week and like I say, with Martin not being here this week, it's an opportunity to put some more numbers on the board."