News
Golf Channel's Sunday tournament broadcasts, including Sony Open, expected to be impacted by striking video/audio workers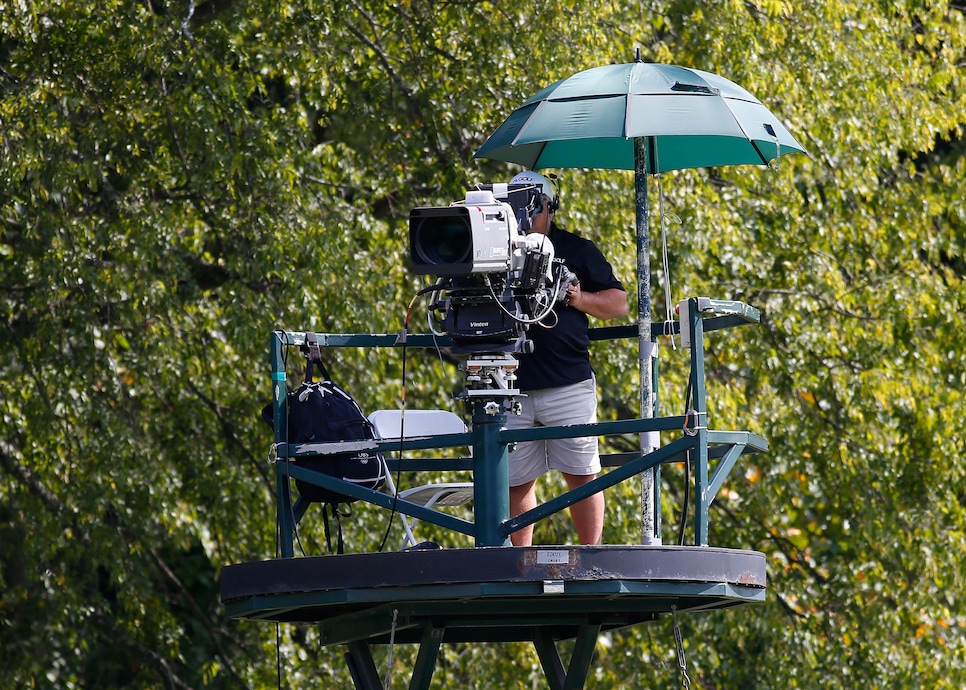 HONOLULU — Sunday's final-round telecast of the Sony Open on Golf Channel will look different than usual. It has nothing to do with technology, but rather the people behind it.
Union video and audio workers went on strike on Sunday after negotiations stalled over a new contract. That means there will be limited coverage of the event, as well as the Web.com Tour event in the Bahamas and the unofficial Diamond Resorts Invitational in Orlando that features players from the PGA Tour Champions, LPGA and celebrities.
Sources say Sunday's Sony broadcast will likely include more interaction between members of the on-course broadcast team, who are not part of the walk out, and studio announcers in Orlando. Additionally, sources say only a handful of on-course cameras will be in operation, limiting the video coverage from Waialae.
Early coverage of Sunday's broadcast of the Web.com Tour event was ragged, with some audio issues from host Steve Burkowski. Limited highlights were shown, and coverage seemed to focus on a handful of holes, implying fewer cameras in operation.
Negotiations have been ongoing for months between the network and the International Alliance of Theatrical Stage Employees, the union for those who work on technical elements of the broadcast. The union represents 390 total Golf Channel workers.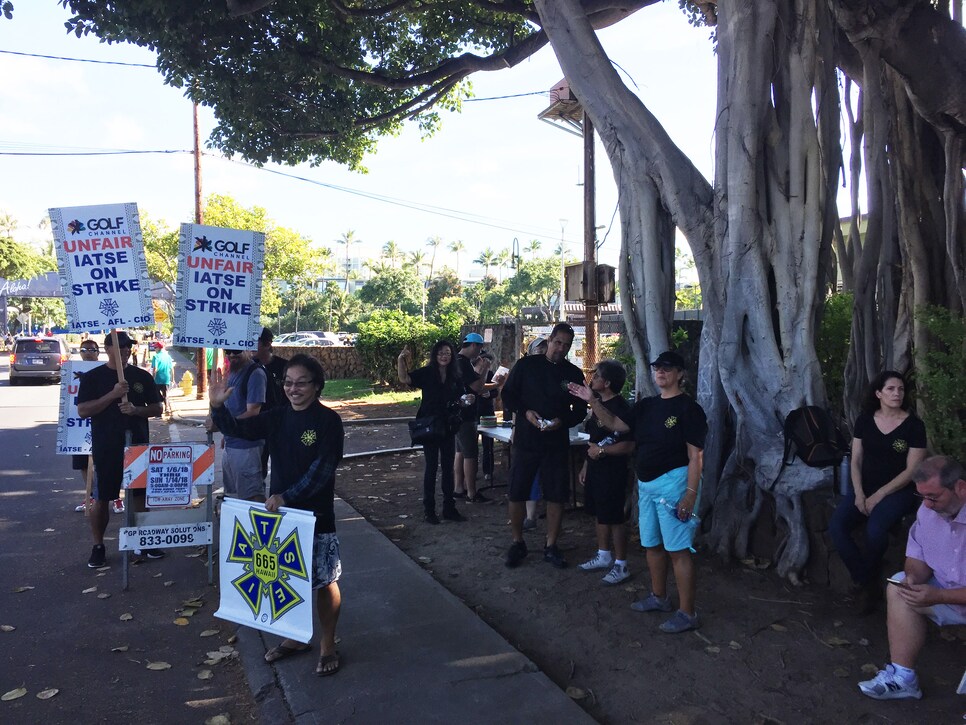 The strike, which nearly took place last week according to sources familiar with the negotiations, involves only Golf Channel-produced events.
Officials at the Golf Channel issued a statement about the contract impasse: "Golf Channel has been working on negotiating an agreement for nine months with a union that represents our live tournament technicians. Those efforts have not yet yielded a resolution, and we look forward to reaching a mutually agreeable contract. However, some technicians have chosen to walk off the job today. We have contingency plans in place, and will continue to deliver coverage. Thank you to our viewers for their patience."
Players at Waialae Country Club, along with those in the Web.com event, received an email from PGA Tour officials providing an overview of the situation and what they should expect from Sunday's coverage. The language was similar to the statement the PGA Tour issued to the public:
"We apologize for the interruptions to today's PGA Tour telecasts due to a labor dispute between the Golf Channel and its live tournament technicians union. We are working closely with our partners at the Golf Channel to provide as much television coverage as possible of the Sony Open in Hawaii, The Bahamas Great Exuma Classic at Sandals Emerald Bay and the Diamond Resorts Invitational in the interim. Of course, PGATOUR.COM and the PGA TOUR app will provide real-time scoring, and fans can follow tournament action via our social media channels. PGA Tour Radio on SiriusXM, which can be streamed for free on PGA Tour digital platforms, will also provide live coverage of the Sony Open as planned. Thank you for your patience and for being a valuable PGA Tour fan."