The Loop
Golf Channel to air...the NHL playoffs?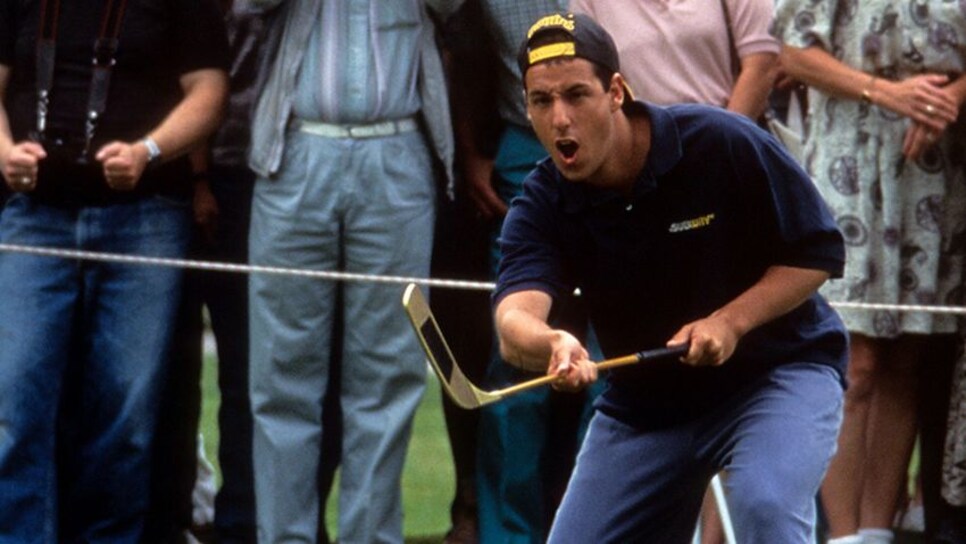 Somewhere, Happy Gilmore is shedding a tear.
The NHL playoffs are about to begin, and if you're like most sane sports fans, you haven't watched a single minute of the regular season. (And if you're one of those lost souls who does watch the October-to-March plat, God bless ya.) Unfortunately, you may have a hard time finding the postseason games this year. NBC has the rights to the sport, so, theoretically, the Peacock and its NBC Sports channel should be the home for all your bearded-men-falling-down-on-ice action, yes?
The Golf Channel, also under the NBC umbrella, will broadcast two first-round Game 4s next week. Stranger, it's not because hockey will be on the other NBC-affiliated channels:
Golf Channel is expected to only call the first-round games. Worse, they won't be worked by Golf Channel crew. I was really looking forward to hearing Rich Lerner wax poetic on hot goalies while Brandel Chamblee takes today's players to task for wearing equipment: "Are you telling me Gordie Howe, one of the best players in this sport, would be okay with wearing a helmet? The answer to that is an absolute no."